Pagina 1 di 9 Films: 400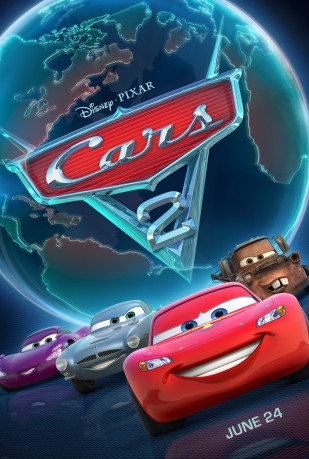 Cars 2
The famous race car Lightning McQueen and his team are invited to compete in the World Grand Prix race. There, McQueen's best friend Mater finds himself involved in international espionage, and alongside two professional British spies attempts to uncover a secret plan led by a mysterious mastermind and his criminal gang, which threatens the lives of all competitors in the tournament.
Scheda
Trailer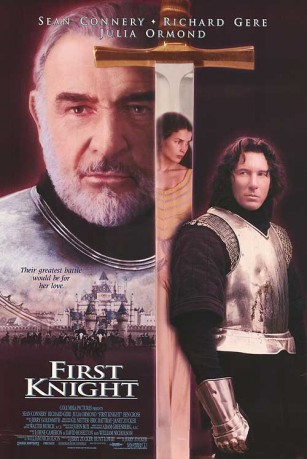 First Knight
Lancelot lives by the sword. In fact, they're next door neighbours, so teaming up to fight for money comes pretty naturally. Lady Guinevere, on her way to marry King Arthur is ambushed by the evil Sir Malagant. Fortunately Lancelot is lurking nearby and he rescues his future queen. They fall in love, but Guinevere still fancies the idea of wearing a crown, so she honours her promise to Arthur. Can Lady Guinevere remain faithful, or will this Pretty Woman become a lady of the knight?
Scheda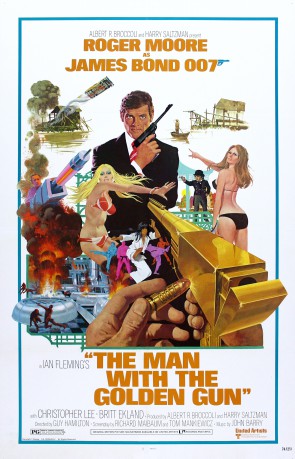 The Man with the Golden Gun
Scaramanga is a hit-man who charges a million dollars per job. He becomes linked to the death of a scientist working on a powerful solar cell, and James Bond is called in to investigate. As he tracks down Scaramanga, he realises that he is highly respected by the killer, but will this prove to be an advantage in the final showdown?
Scheda
Trailer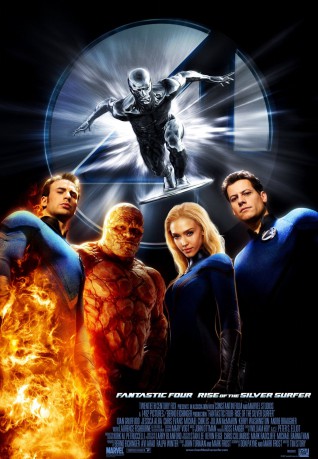 Fantastic 4: Rise of the Silver Surfer
Everything seems to be going great for the Fantastic Four. Reed and Sue are finally getting married, and things couldn't seem better. However, when the mysterious Silver Surfer crashes things, they learn that they will have to deal with an old foe, and the powerful planet eating Galactus.
Scheda
Trailer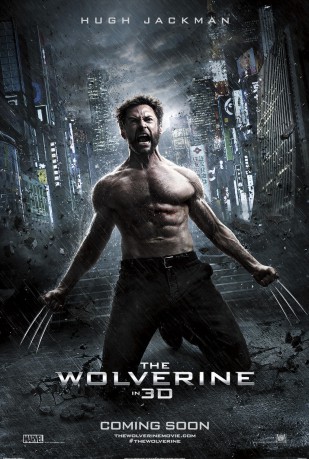 The Wolverine
In modern day Japan, Wolverine is out of his depth in an unknown world as he faces his ultimate nemesis in a life-or-death battle that will leave him forever changed. Vulnerable for the first time and pushed to his physical and emotional limits, he confronts not only lethal samurai steel but also his inner struggle against his own near-immortality, emerging more powerful than we have ever seen him before.
Scheda
Trailer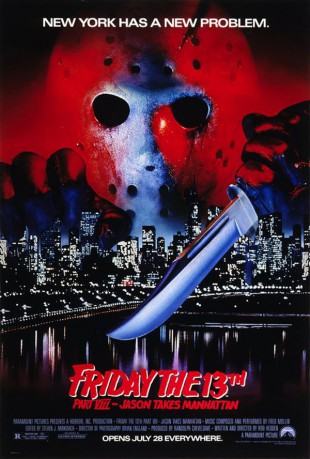 Friday the 13th Part VIII: Jason Takes Manhattan
A whole high senior class is finally graduating. For that, they get into a luxury cruise called ''Lazarus''. At the beginning they are all having fun, including our main heroine ''Rennie'' who has a serious problem with the water because of past traumatic events '' Almost got drowned when she was little''. When we get to see all the young teenagers our friend Jason who got on board the ship starts with his killing rampage until we get to see only the main characters of the movie.. After that, they decide to look for the killer and kill him... Unfortunately, Jason got them first... After only a few of them escaped and got off the ship reached N.Y where they now have a bigger problem. Jason managed to get there too! He's cashing the survivors so he can kill them. Now the young teenager couple must escape or die in the dark waters of New York.
Scheda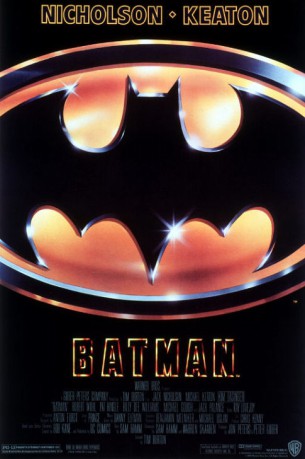 Batman
Gotham City. Crime boss Carl Grissom (Jack Palance) effectively runs the town but there's a new crime fighter in town - Batman (Michael Keaton). Grissom's right-hand man is Jack Napier (Jack Nicholson), a brutal man who is not entirely sane... After falling out between the two Grissom has Napier set up with the Police and Napier falls to his apparent death in a vat of chemicals. However, he soon reappears as The Joker and starts a reign of terror in Gotham City. Meanwhile, reporter Vicki Vale (Kim Basinger) is in the city to do an article on Batman. She soon starts a relationship with Batman's everyday persona, billionaire Bruce Wayne.
Scheda
Trailer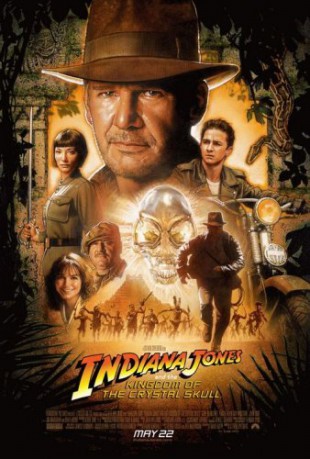 Indiana Jones and the Kingdom of the Crystal Skull
During the Cold War, Soviet agents watch Professor Henry Jones when a young man brings him a coded message from an aged, demented colleague, Harold Oxley. Led by the brilliant Irina Spalko, the Soviets tail Jones and the young man, Mutt, to Peru. With Oxley's code, they find a legendary skull made of a single piece of quartz. If Jones can deliver the skull to its rightful place, all may be well; but if Irina takes it to its origin, she'll gain powers that could endanger the West. Aging professor and young buck join forces with a woman from Jones' past to face the dangers of the jungle, Russia, and the supernatural.
Scheda
Trailer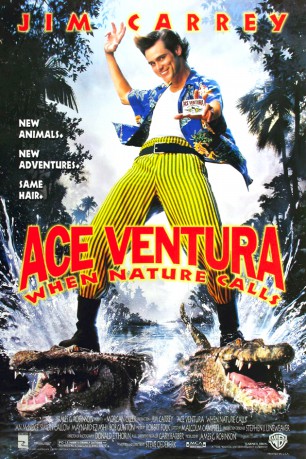 Ace Ventura: When Nature Calls
Ace Ventura, emerging from self-imposed exile in a remote Himalayan hideaway, travels to Africa with explorer Fulton Greenwall to find a sacred bat which is told will avert a war between with Wachootoo and Wachati tribes. Of course, when Ace gets involved, all hell breaks loose...
Scheda
Trailer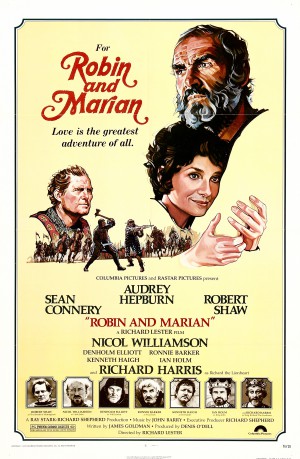 Robin and Marian
It is 20 years after Robin Hood's heroics against Prince John and the Sheriff of Nottingham. Since then Robin (played by Sean Connery) has spent all his time outside of England, fighting as Richard the Lionheart's right-hand man in the Crusades and in France. His only connection to his past life in Sherwood Forest is his faithful companion, Little John (Nicol Williamson). However, Richard the Lionheart is now dead and a war-weary, middle-aged Robin decides to return to England. His first priority: rekindle his relationship with Maid Marian (Audrey Hepburn). However, if he figured on a peaceful life he didn't bargain on the machinations of the Sheriff of Nottingham and King John.
Scheda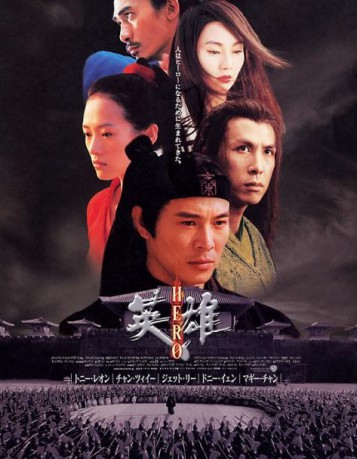 Hero
In ancient China, before the reign of the first emperor, warring factions throughout the Six Kingdoms plot to assassinate the most powerful ruler, Qin. When a minor official defeats Qin's three principal enemies, he is summoned to the palace to tell Qin the story of his surprising victory.
Scheda
Trailer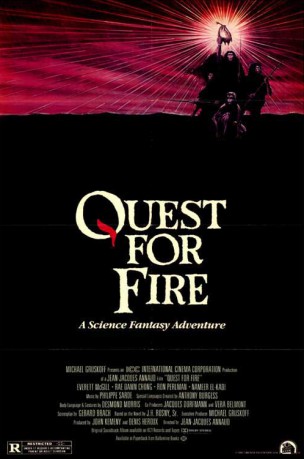 Quest for Fire
Anthony Burgess created the primitive language for the early humans in this prehistoric adventure about a trio of warriors who travel the savanna, encountering sabre-toothed tigers, mammoths and cannibalistic tribes in search of a flame that would replace the fire their tribe has lost.
Scheda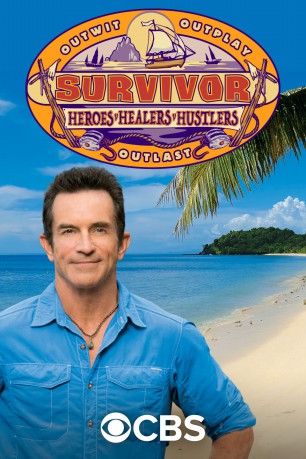 Survivor - Stagione 1
Over the spring of 2000, sixteen average Americans (divided into two tribes which eventually merge into one) were sequestered on the deserted island of Pulau Tiga for 39 days. For their stay, they must learn to live as a tribe, although eventually, it is everyone for themselves. They compete in challenges for "luxuries" (a barbecue, a phone call home, etc.) and immunity. Every three days, the losers of the latter challenges must face tribal council, where they will account for their actions by voting one person off of the island. At the end of day 39, there will be only one survivor left who will leave the island with one million dollars. Based on the Swedish game show, "Operation Robinson."
Scheda
Trailer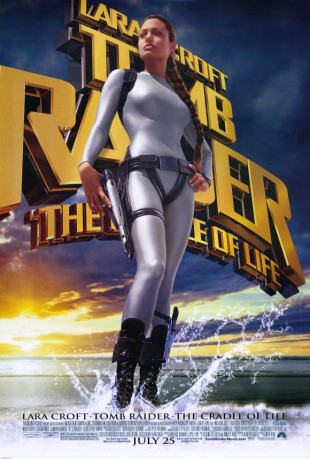 Lara Croft Tomb Raider: The Cradle of Life
Off the coast of the volcanic island of Santorini, the intrepid archaeologist, Lara Croft, makes the unexpected discovery of a throbbing golden orb able to guide its holder to the mythical Pandora's Box. As the legendary artefact contains ancient mysteries of unfathomable power, Lara needs to make sure it doesn't fall into the wrong hands, especially the unscrupulous former Nobel Prize winner and now a bio-weapons dealer, Jonathan Reiss. With the aid of the former agent, Terry Sheridan, the fearless adventurer travels the world in pursuit of the precious item; however, can she retrieve it in time to save the day?
Scheda
Trailer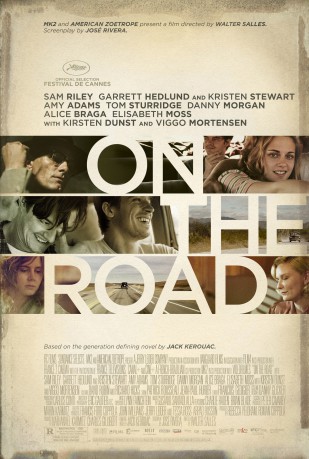 On the Road
Shaken by the death of his father and discouraged by his stalled career, writer Sal Paradise goes on a road trip hoping for inspiration. While traveling, he is befriended by charismatic and fearless Dean Moriarty and Moriarty's free-spirited and seductive young wife, Marylou. Traveling across the American southwest together, they strive to break from conformity and and search the unknown, and their decisions change the very course of their lives.
Scheda
Trailer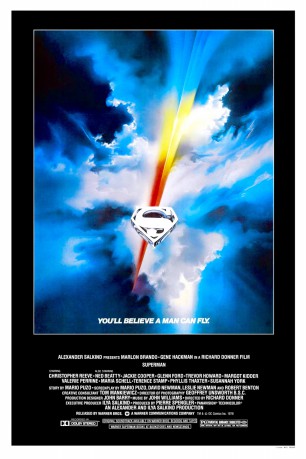 Superman
Just before the destruction of the planet Krypton, scientist Jor-El sends his infant son Kal-El on a spaceship to Earth. Raised by kindly farmers Jonathan and Martha Kent, young Clark discovers the source of his superhuman powers and moves to Metropolis to fight evil. As Superman, he battles the villainous Lex Luthor, while, as novice reporter Clark Kent, he attempts to woo co-worker Lois Lane
Scheda
Trailer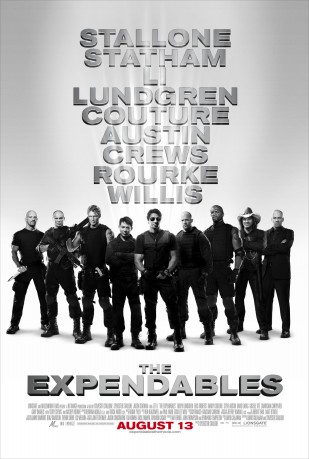 The Expendables
Barney Ross leads the "Expendables", a band of highly skilled mercenaries including knife enthusiast Lee Christmas, martial arts expert Yin Yang, heavy weapons specialist Hale Caesar, demolitionist Toll Road and loose-cannon sniper Gunner Jensen. When the group is commissioned by the mysterious Mr. Church to assassinate the merciless dictator of a small South American island, Barney and Lee head to the remote locale to scout out their opposition. Once there, they meet with local rebel Sandra and discover the true nature of the conflict engulfing the city. When they escape the island and Sandra stays behind, Ross must choose to either walk away and save his own life - or attempt a suicidal rescue mission that might just save his soul.
Scheda
Trailer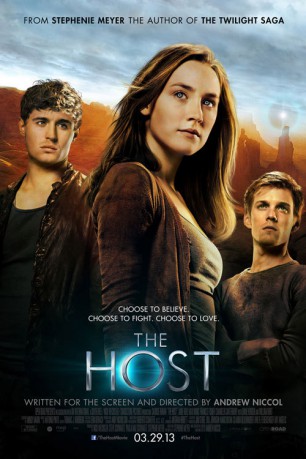 The Host
A race of non-corporeal, parasitic aliens who go from planet to planet looking for hosts have come to Earth and basically taken over the human race. It's believed that, once inside a body, all memories of the host human are gone. Some few free humans remain hidden from them, forming a resistance group. When an alien Seeker captures a girl named Melanie and puts a Wanderer in her body, she hopes to find out where the remaining humans are gathered, but Melanie, a strong fighter able to converse with the alien in her commandeered body, convinces the Wanderer to say nothing. Disappointed by the lack of progress (though suspecting an empathy for the human), the Seeker informs the Wanderer that she'll be removed and placed in a new host while she herself will enter Melanie. With human lives at risk, Melanie convinces Wanderer to run away and hide out with the humans, but finding them doesn't mean they'll allow an alien presence among them. Jared (Melanie's boyfriend) wants her dead, but Jeb...
Scheda
Trailer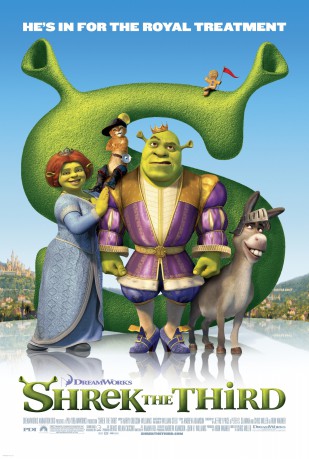 Shrek the Third
When Fiona's father and King of Far Far Away passes away, the clumsy Shrek becomes the immediate successor of the throne. However, Shrek decides to find the legitimate heir Artie in a distant kingdom with his friends Donkey and Puss in Boots to be able return to his beloved house in the swamp with the pregnant Fiona. Meanwhile, the envious and ambitious Prince Charming joins the villains of the fairytales plotting a coup d'état to become the new king.
Scheda
Trailer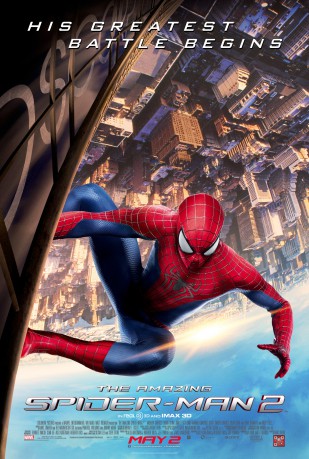 The Amazing Spider-Man 2
We've always known that Spider-Man's most important conflict has been within himself: the struggle between the ordinary obligations of Peter Parker and the extraordinary responsibilities of Spider-Man. But in The Amazing Spider-Man 2, Peter Parker finds that his greatest battle is about to begin. It's great to be Spider-Man. For Peter Parker, there's no feeling quite like swinging between skyscrapers, embracing being the hero, and spending time with Gwen. But being Spider-Man comes at a price: only Spider-Man can protect his fellow New Yorkers from the formidable villains that threaten the city. With the emergence of Electro, Peter must confront a foe far more powerful than he. And as his old friend, Harry Osborn, returns, Peter comes to realize that all of his enemies have one thing in common: Oscorp.
Scheda
Trailer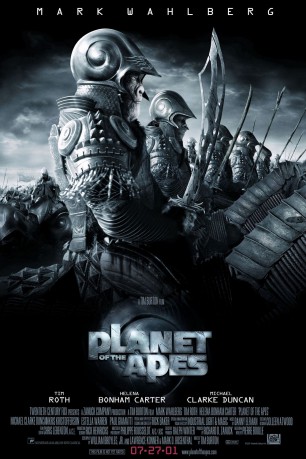 Planet of the Apes
It is the year 2029: Astronaut Leo Davidson boards a pod cruiser on a Space Station for a "routine" reconnaissance mission. But an abrupt detour through a space time wormhole lands him on a strange planet where talking apes rule over the human race. With the help of a sympathetic chimpanzee activist named Ari and a small band of human rebels, Leo leads the effort to evade the advancing Gorilla Army led by General Thade and his most trusted warrior Attar. Now the race is on to reach a sacred temple within the planet's Forbidden Zone to discover the shocking secrets of mankind's past - and the key to its future.
Scheda
Trailer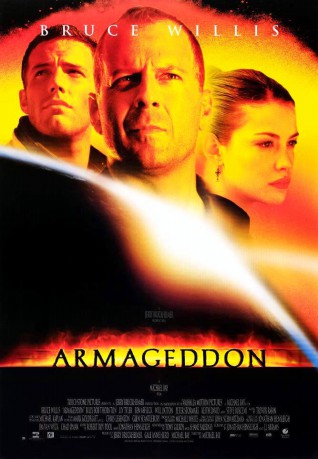 Armageddon
It is just another day at the National Aeronautics and Space Administration (NASA), a few astronauts were repairing a satellite until, out of nowhere, a series of asteroids came crashing into the shuttle, destroying it. These asteroids also decimated New York soon thereafter. Then, NASA discovered that there is an asteroid roughly the size of Texas heading towards the Earth, and when it does hit the Earth, the planet itself and all of its inhabitants will be obliterated, worse, the asteroid will hit the Earth in 18 days. Unfortunately, NASA's plans to destroy the asteroid are irrelevant. That is when the U.S. military decides to use a nuclear warhead to blow the asteroid to pieces. Then, scientists decide to blow the asteroid with the warhead inside the asteroid itself. The only man to do it, is an oil driller named Harry Stamper and his group of misfit drillers and geologists. As he and his drill team prepare for space excavation, the asteroid is still heading towards the Earth. When...
Scheda
Trailer
The Incredibles
Bob Parr (A.K.A. Mr. Incredible), and his wife Helen (A.K.A. Elastigirl), are the world's greatest famous crime-fighting superheroes in Metroville. Always saving lives and battling evil on a daily basis. But fifteen years later, they have been forced to adopt civilian identities and retreat to the suburbs where they have no choice but to retire as superheroes to live a "normal life" with their three children Violet, Dash and Jack-Jack (who were secretly born with superpowers). Itching to get back into action, Bob gets his chance when a mysterious communication summons him to a remote island for a top secret assignment. He soon discovers that it will take a super family effort to rescue the world from total destruction.
Scheda
Trailer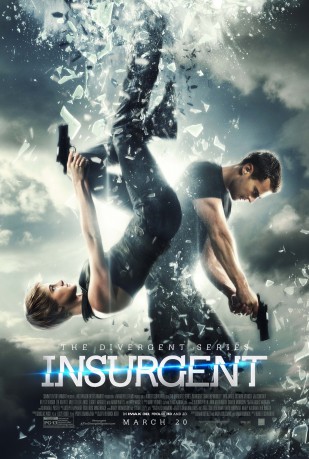 Insurgent
As she searches for allies and answers in the wake of the uprising, Tris and Four are on the run. Being hunted by Jeanine Matthews, the leader of the Erudite faction, Tris and Four will race against time as they try to figure out what Abnegation sacrificed their lives to protect, and why the Erudite leaders will do anything to stop them. Haunted by her past choices but desperate to protect the ones she loves, Tris faces one impossible challenge after another as she unlocks the truth about the past and ultimately the future of her world.
Scheda
Trailer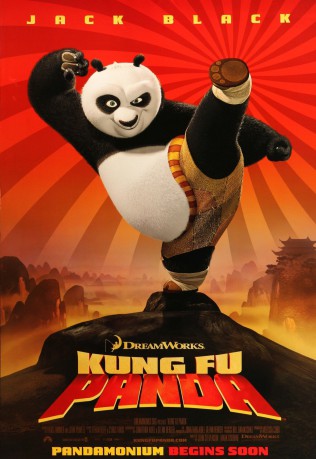 Kung Fu Panda
It's the story about a lazy, irreverent slacker panda, named Po, who is the biggest fan of Kung Fu around...which doesn't exactly come in handy while working every day in his family's noodle shop. Unexpectedly chosen to fulfill an ancient prophecy, Po's dreams become reality when he joins the world of Kung Fu and studies alongside his idols, the legendary Furious Five -- Tigress, Crane, Mantis, Viper and Monkey -- under the leadership of their guru, Master Shifu. But before they know it, the vengeful and treacherous snow leopard Tai Lung is headed their way, and it's up to Po to defend everyone from the oncoming threat. Can he turn his dreams of becoming a Kung Fu master into reality? Po puts his heart - and his girth - into the task, and the unlikely hero ultimately finds that his greatest weaknesses turn out to be his greatest strengths.
Scheda
Trailer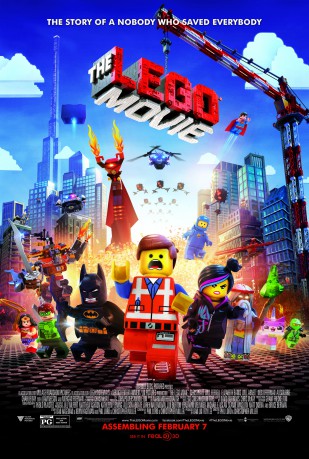 The Lego Movie
The LEGO Movie is a 3D animated film which follows lead character, Emmet a completely ordinary LEGO mini-figure who is identified as the most "extraordinary person" and the key to saving the Lego universe. Emmet and his friends go on an epic journey to stop the evil tyrant, Lord Business.
Scheda
Trailer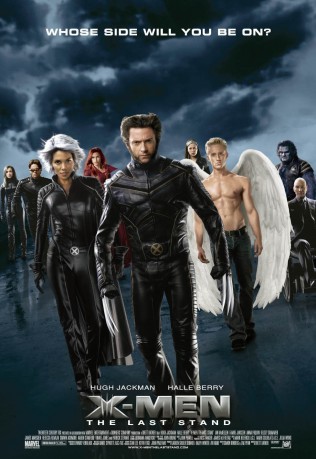 X-Men: The Last Stand
When a "cure" is created, which apparently can turn any mutant into a "normal" human being, there is outrage amongst the mutant community. While some mutants do like the idea of a "cure", including Rogue, many mutants find that there shouldn't be a "cure". Magneto, who still believes a war is coming, recruits a large team of mutants to take down Warren Worthington II and his "cure". Might seem easy for the X-Men to stop, but Magneto has a big advantage, which Wolverine doesn't have. Jean Grey has returned, and joined with Magneto. The Dark Phoenix has woken within her, which has the ability to destroy anything in her way, even if that "anything" is an X-Man.
Scheda
Trailer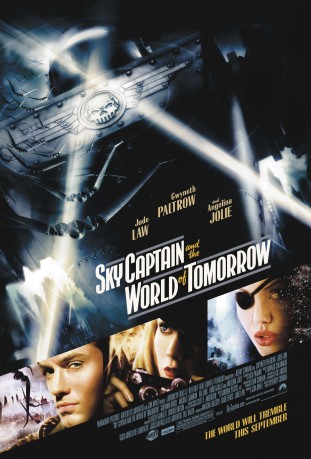 Sky Captain and the World of Tomorrow
In 1939, an intrepid reporter in New York City makes a connection between the story she's covering -- of famous scientists suddenly disappearing around the world, and a recent attack on the city by giant robots. Determined to find the solution to these happenings, she seeks the help of her ex-boyfriend, the captain of a mercenary legion of pilots. The two are investigating the case when the robots attack the city again, though in a stroke of luck, Sky Captain's right-hand man is able to locate their source. They then set off on an adventure in search of the evil mastermind behind these schemes, who is bent on creating a utopia and destroying the current world.
Scheda
Trailer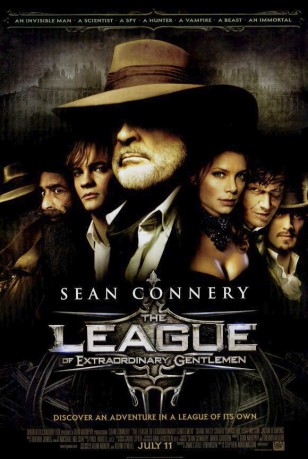 The League of Extraordinary Gentlemen
Renowned adventurer Allan Quatermain leads a team of extraordinary figures with legendary powers to battle the technological terror of a madman known as "The Fantom." This "League" comprises seafarer/inventor Captain Nemo, vampiress Mina Harker, an invisible man named Rodney Skinner, American secret service agent Tom Sawyer, the ageless and invincible Dorian Gray, and the dangerous split personality of Dr. Jekyll/Mr. Hyde.
Scheda
Trailer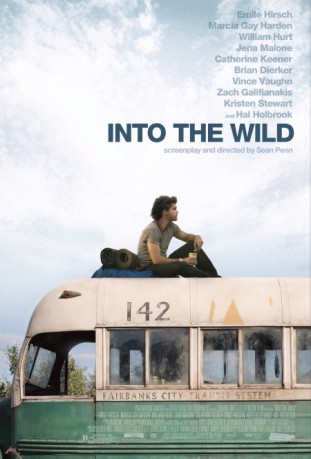 Into the Wild
Based on a true story. After graduating from Emory University, Christopher McCandless abandoned his possessions, gave his entire savings account to charity, and hitchhiked to Alaska to live in the wilderness. Along the way, Christopher encounters a series of characters who shape his life.
Scheda
Trailer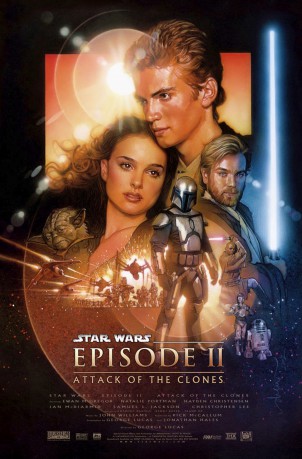 Star Wars: Episode II - Attack of the Clones
Ten years after the invasion of Naboo, the Galactic Republic is facing a Separatist movement and the former queen and now Senator Padmé Amidala travels to Coruscant to vote on a project to create an army to help the Jedi to protect the Republic. Upon arrival, she escapes from an attempt to kill her, and Obi-Wan Kenobi and his Padawan Anakin Skywalker are assigned to protect her. They chase the shape-shifter Zam Wessell but she is killed by a poisoned dart before revealing who hired her. The Jedi Council assigns Obi-Wan Kenobi to discover who has tried to kill Amidala and Anakin to protect her in Naboo. Obi-Wan discovers that the dart is from the planet Kamino, and he heads to the remote planet. He finds an army of clones that has been under production for years for the Republic and that the bounty hunter Jango Fett was the matrix for the clones. Meanwhile Anakin and Amidala fall in love with each other, and he has nightmarish visions of his mother. They travel to his home planet, ...
Scheda
Trailer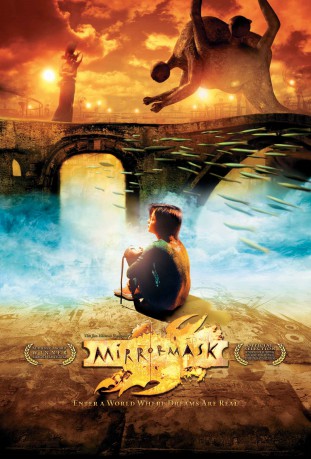 Mirrormask
In a fantasy world of opposing kingdoms, a 15-year-old girl named Helena who works at the family circus with her father and mother, who wishes--quite ironically--that she could run away from the circus and join 'real life'. But such is not to be the case, as she finds herself on a strange journey into the Dark Lands, a fantastic landscape filled with giants, Monkeybirds and dangerous sphinxes. She must find the fabled MirrorMask in order to save the kingdom and get back home.
Scheda
Trailer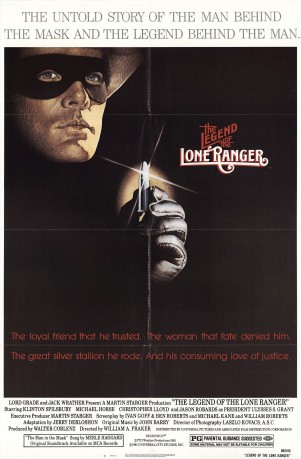 The Legend of the Lone Ranger
When the young Texas Ranger, John Reid, is the sole survivor of an ambush arranged by the outlaw leader, Butch Cavendish, he is rescued by an old childhood Comanche friend, Tonto. When he recovers from his wounds, he dedicates his life to fighting the crime that Cavendish represents. To this end, John Reid disguises himself and becomes the great masked western hero, The Lone Ranger. With the help of Tonto, the pair go to rescue President Ulysses S. Grant when Cavendish takes him hostage. We learn that Cavendish was an officer in the United States military before he was court marshaled and dishonorably discharged.
Scheda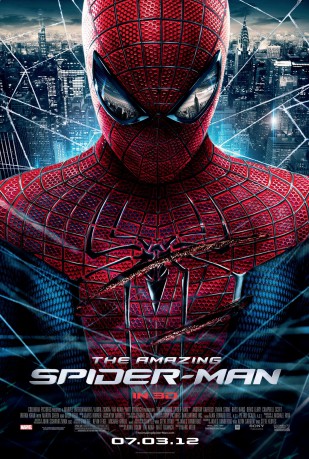 The Amazing Spider-Man
Peter Parker (Garfield) is an outcast high schooler who was abandoned by his parents as a boy, leaving him to be raised by his Uncle Ben (Sheen) and Aunt May (Field). Like most teenagers, Peter is trying to figure out who he is and how he got to be the person he is today. Peter is also finding his way with his first high school crush, Gwen Stacy (Stone), and together, they struggle with love, commitment, and secrets. As Peter discovers a mysterious briefcase that belonged to his father, he begins a quest to understand his parents' disappearance - leading him directly to Oscorp and the lab of Dr. Curt Connors (Ifans), his father's former partner. As Spider-Man is set on a collision course with Connors' alter-ego, The Lizard, Peter will make life-altering choices to use his powers and shape his destiny to become a hero.
Scheda
Trailer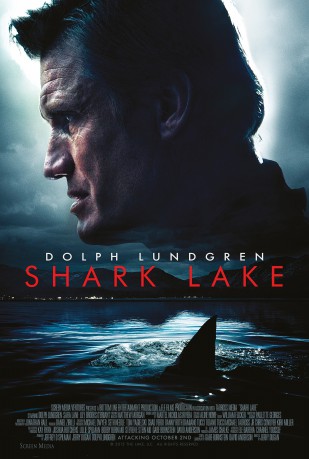 Shark Lake
Fiercely protective single-mom Meredith Hendricks happens to also be the best cop in her quiet town on Lake Tahoe. When a black-market exotic species dealer named Clint, is paroled from prison, something he let loose begins to make its presence known. Swimmers and land-lovers alike begin to become part of the food chain at an unbelievable rate. Meredith and the new man in her life, a biologist named Peter, begin to investigate these brutal attacks and discover that they're not just hunting one eating machine, but a whole family of them. After a documentary crew is devoured when they don't take the threat seriously, it's up to Meredith, Peter, and the unlikely hero, Clint, to stop the most dangerous thing on the planet: A mother protecting its young. Not everyone will make it out alive, but those who do will never forget this summer at Shark Lake.
Scheda
Trailer
The Scorpion King
In an ancient time, predating the pyramids, the evil king Memnon is using the psychic powers of his sorceress Cassandra to fortell his great victories. In a last ditch effort to stop Memnon from taking over the world, the leaders of the remaining free tribes hire the assassin Mathayus to kill the sorceress. But Mathayus ends up getting much more than he bargained for. Now with the help of the trickster Arpid, tribal leader Balthazar and an unexpected ally, it's up to Mathayus to fufill his destiny and become the great Scorpion King.
Scheda
Trailer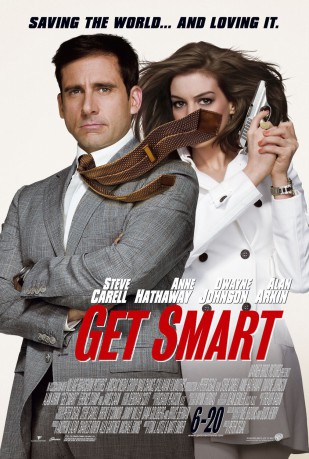 Get Smart
American Maxwell Smart works for a Government spy agency in an administrative capacity. When the agency's head office is attacked, the Chief decides to assign Maxwell as a spy and partners him with sexy Agent 99, much to her chagrin. The duo nevertheless set off to combat their attackers by first parachuting off an airplane and landing in Russian territory - followed closely by an over seven feet tall, 400 pound goon, known simply as Dalip. The duo, handicapped by Maxwell's antics, will eventually have their identities compromised, and may be chalked up as casualties, while back in America their attackers have already planted a bomb that is set-up to explode in a concert.
Scheda
Trailer
Speed Racer
The story begins with Speed Racer who is a young man with natural racing instincts whose goal is to win The Crucible, a cross-country car racing rally that took the life of his older brother, Rex Racer. Speed is loyal to the family business, run by his parents Pops and Mom. Pops designed Speed's car, the Mach 5. The owner of Royalton Industries makes Speed a lucrative offer, Speed rejects the offer, angering the owner. Speed also uncovers a secret that top corporate interests, including Royalton, are fixing races and cheating to gain profit. With the offer to Speed denied, Royalton wants to ensure that Speed will not win races. Speed finds support from his parents and his girlfriend Trixie and enters The Crucible in a partnership with his one-time rival, Racer X, seeking to rescue his family's business and the racing sport itself.
Scheda
Trailer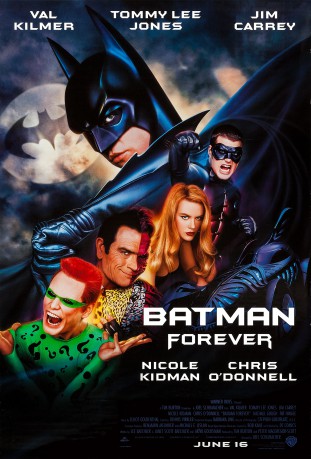 Batman Forever
The Dark Knight of Gotham City confronts a dastardly duo: Two-Face and the Riddler. Formerly District Attorney Harvey Dent, Two-Face incorrectly believes Batman caused the courtroom accident which left him disfigured on one side; he has unleashed a reign of terror on the good people of Gotham. Edward Nygma, computer-genius and former employee of millionaire Bruce Wayne, is out to get the philanthropist; as The Riddler he perfects a device for draining information from all the brains in Gotham, including Bruce Wayne's knowledge of his other identity. Batman/Wayne is/are the love focus of Dr. Chase Meridan. Former circus acrobat Dick Grayson, his family killed by Two-Face, becomes Wayne's ward and Batman's new partner Robin the Boy Wonder.
Scheda
Trailer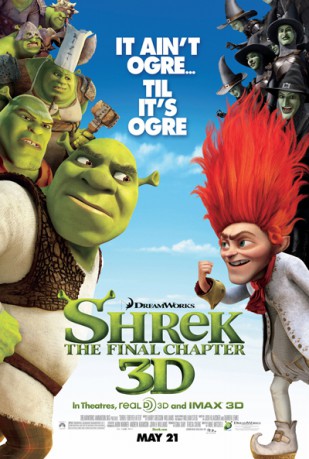 Shrek Forever After
The once hideous ogre Shrek is now living a good life with wife Fiona and his three children. But he soon has a meltdown in front of them and his friends during his kids' birthday party. He suddenly wants to be a real ogre like he was before he ever met Fiona. So he turns to devious deal maker Rumplestiltskin for help. At first, Shrek lives the life he once lost and everything is good. But he soon finds out that he has been set up by Rumplestiltskin, who now rules the land with an iron fist. Teaming with friends Donkey, Fiona and Puss in Boots, Shrek is in for the fight of his life as he tries to get his life back before time runs out.
Scheda
Trailer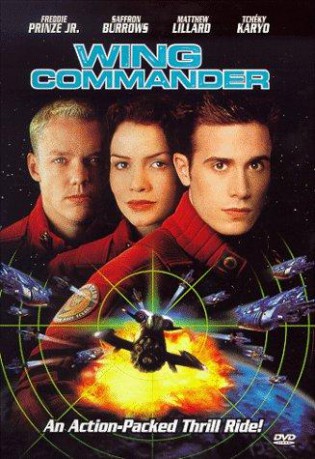 Wing Commander
In the mid-27th century, the Terran Confederation is at war with the felinoid Kilrathi Empire. After destroying a Terran base, the Kilrathi have seized a NAVCOM unit with the hyperspace jump coordinates to Earth. With Terran reinforcements scheduled to arrive two hours after the Kilrathi hit Earth, it falls upon the starfighter carrier TCS Tiger Claw to keep the Kilrathi busy.
Scheda
Trailer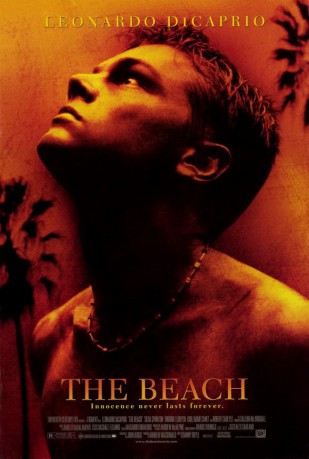 The Beach
Garland's novel centers on a young nicotine-addicted traveler named Richard, an avid pop-culture buff with a particular love for video games and Vietnam War movies. While at a hotel in Bangkok, he finds a map left by his strange, whacked-out neighbor, who just committed suicide. The map supposedly leads to a legendary island paradise where some other wayward souls have settled.
Scheda
Trailer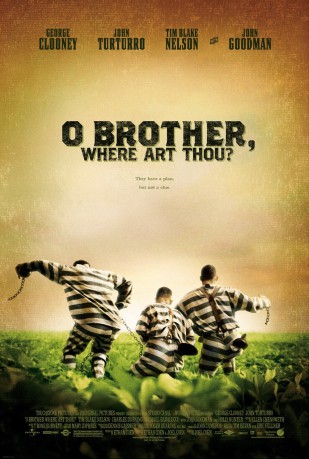 O Brother, Where Art Thou?
Loosely based on Homer's "Odyssey," the movie deals with the picaresque adventures of Ulysses Everett McGill and his companions Delmar and Pete in 1930s Mississipi. Sprung from a chain gang and trying to reach Everett's home to recover the buried loot of a bank heist they are confronted by a series of strange characters--among them sirens, a cyclops, bank robber George "Baby Face" Nelson (very annoyed by that nickname), a campaigning governor and his opponent, a KKK lynch mob, and a blind prophet who warns the trio that "the treasure you seek shall not be the treasure you find."
Scheda
Trailer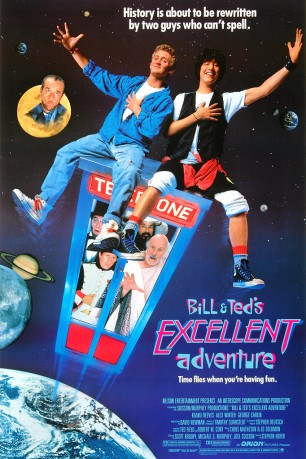 Bill & Ted's Excellent Adventure
In the small town of San Dimas, a few miles away from Los Angeles, there are two nearly brain dead teenage boys going by the names of Bill S, Preston ESQ. and Ted Theodore Logan, they have a dream together of starting their own rock and roll band called the "Wyld Stallyns". Unfortunately, they are still in high school and on the verge of failing out of their school as well, and if they do not pass their upcoming history report, they will be separated as a result of Ted's father sending him to military school. But, what Bill and Ted do not know is that they must stay together to save the future. So, a man from the future named Rufus came to help them pass their report. So, both Bill and Ted decided to gather up historical figures which they need for their report. They are hoping that this will help them pass their report so they can stay together.
Scheda
Trailer