Pagina 1 di 9 Films: 400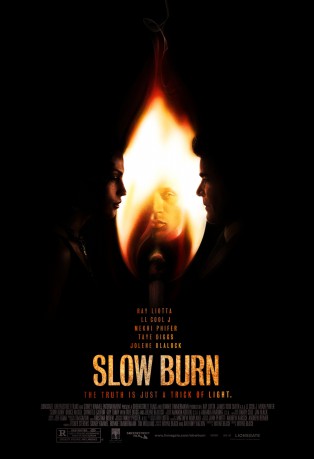 Slow Burn
District attorney Ford Cole is running for mayor, promising to capture the city's elusive crime boss, Danny Ludin. On the night of a gas link in the inner city, his interview with a national reporter is interrupted by word that his best prosecutor, Nora Timmer, who's also his lover, has killed a man she claims was assaulting her. A few minutes later, a man shows up at Cole's office claiming it was murder, implicating Nora in complicated schemes and crimes. Cole wants a few hours to get to the bottom of a mess that quickly includes land deals, shell corporations, and political corruption. Who's setting up whom?
Scheda
Trailer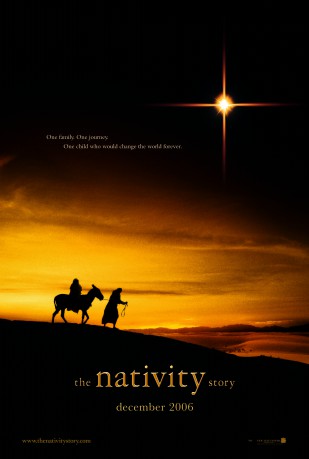 The Nativity Story
In Nazareth, teenager Mary is betrothed to the local carpenter, Joseph. Mary is visited by an angel and told that she will fulfill a prophecy and as a virgin give birth to God's son, the savior of the world. Mary's pregnancy brings her the scorn of the community and Joseph struggles to believe her seemingly outlandish story. Meanwhile, a census forces every man and his family to return to his place of birth. Joseph and Mary set out on a long and arduous journey to Bethlehem. This story is based on the Biblical account of the birth of Jesus Christ.
Scheda
Trailer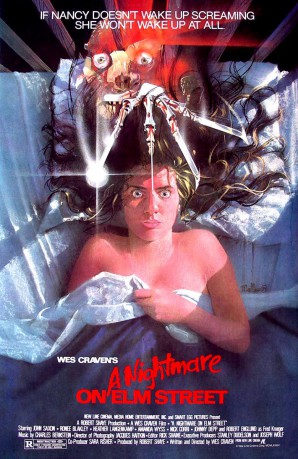 A Nightmare on Elm Street
On Elm Street, Nancy Thompson and a group of her friends (comprising Tina Gray, Rod Lane and Glen Lantz) are being tormented by a clawed killer in their dreams named Fred Krueger. Nancy must think quickly, as Fred tries to pick them off one by one. When he has you in your sleep, who is there to save you?
Scheda
Trailer
The Last Big Thing
From a bland tract house on the outskirts of Los Angeles, Simon Geist (with occasional help from his platonic girlfriend Darla) wages war against all of modern American popular culture. Geist starts up a magazine called "The Next Big Thing", which he uses to confront and insult upcoming actors, comics, models and rock bands. As Geist's mysterious Underground Agenda escalates, will he become the "last big thing", or be co-opted by the very forces he is railing against?
Scheda
Trailer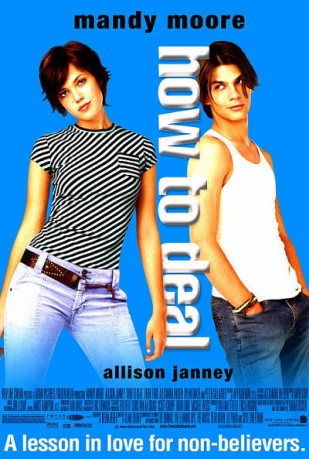 How to Deal
Halley is a young high school student who is disillusioned with love after seeing the many dysfunctional relationships around her. Her parents are now divorced and her father has a new young girlfriend she doesn't care for too much. Her mother is now always alone; and her sister is so overwhelmed by her upcoming wedding that she barely leaves the house anymore. On top of that, the shallowness of all the girls and guys at her school convinces Halley that finding true love is impossible. A tragic accident, however, leads her to meeting Macon, and suddenly Halley finds that true love can occur under unusual circumstances.
Scheda
Trailer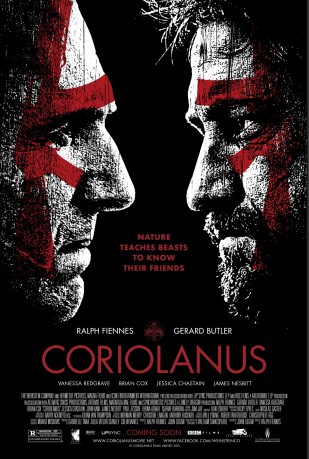 Coriolanus
The citizens of Rome are hungry. Coriolanus, the hero of Rome, a great soldier and a man of inflexible self-belief despises the people. His extreme views ignite a mass riot. Rome is bloody. Manipulated and out-maneuvered by politicians and even his own mother Volumnia, Coriolanus is banished from Rome. He offers his life or his services to his sworn enemy Tullus Aufidius.
Scheda
Trailer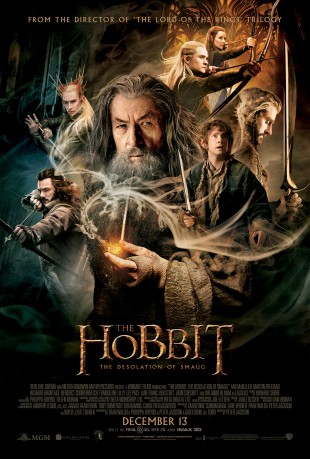 The Hobbit: The Desolation of Smaug
After successfully crossing over (and under) the Misty Mountains, Thorin and Company must seek aid from a powerful stranger before taking on the dangers of Mirkwood Forest--without their Wizard. If they reach the human settlement of Lake-town it will be time for the hobbit Bilbo Baggins to fulfill his contract with the dwarves. The party must complete the journey to Lonely Mountain and burglar Baggins must seek out the Secret Door that will give them access to the hoard of the dragon Smaug. And, where has Gandalf got off to? And what is his secret business to the south?
Scheda
Trailer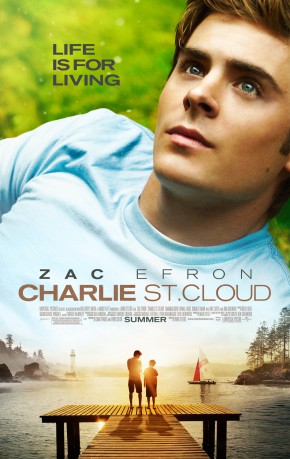 Charlie St. Cloud
Charlie St. Cloud is a young man overcome by grief at the death of his younger brother, Sam - so much so that he takes a job as caretaker of the cemetery in which his brother is buried. Charlie has a special lasting bond with his brother though, as he can see him, meeting up with Sam each night to play catch and talk. When a girl comes into Charlie's life, he must choose between keeping the promise he made to Sam or going after the girl he loves.
Scheda
Trailer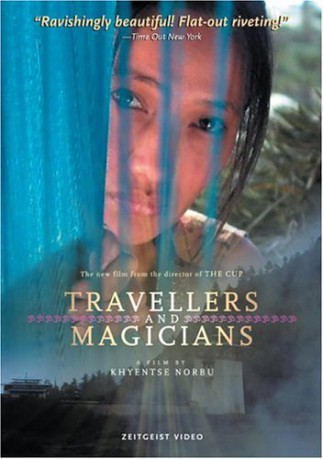 Travelers and Magicians
The two men embark on parallel, if separate, journeys. Their yearning is a common one--for a better and different life. Dondup, delayed by the timeless pace of his village, is forced to hitchhike through the beautiful wild countryside of Bhutan to reach his goal. He shares the road with a monk, an apple seller, a papermaker and his beautiful young daughter, Sonam. Throughout the journey, the perceptive yet mischievous monk relates the story of Tashi. It is a mystical fable of lust, jealousy and murder, that holds up a mirror to the restless Dondup, and his blossoming attraction to the innocent Sonam. The cataclysmic conclusion of the monk's tale leaves Dondup with a dilemma--is the grass truly greener on the other side?
Scheda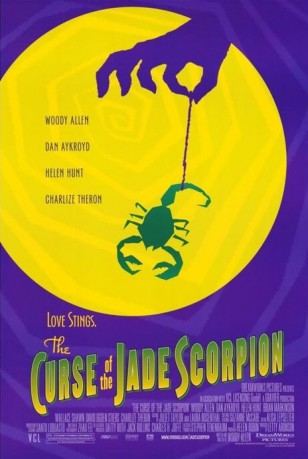 The Curse of the Jade Scorpion
CW Briggs is a veteran insurance investigator, with many successes. Betty Ann Fitzgerald is a new employee in the company he works for, with the task of reorganizing the office. They don't like each other - or at least that's what they think. During a night out with the rest of the office employees, they go to watch Voltan, a magician who secretly hypnotizes both of them, in order to use them for his dirty schemes. The next evening already, Briggs makes his first robbery, and when he wakes up in the morning he has no memory of it. Things get really complicated when he starts investigating the case. Will he be able to uncover... himself?
Scheda
Trailer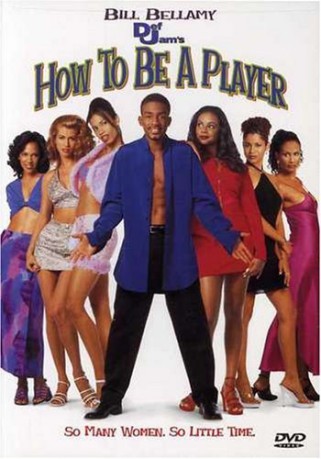 How to Be a Player
Dray is a young playboy whose only objective in life seems to be to have sex with as many girls as he can without getting caught by his girlfriend Lisa. Dray's sister Jenny and her friend Katrina plan to show him that the way he lives is wrong and organize a party in Malibu, inviting all of his girlfriends.
Scheda
Trailer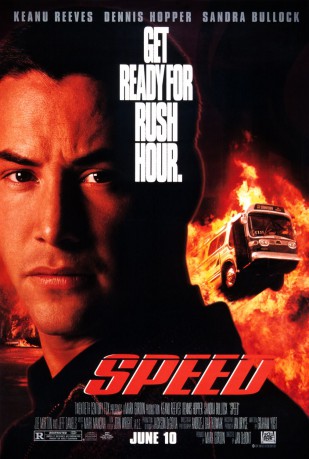 Speed
Bomber terrorist's elevator plan backfires, so he rigs a bomb to a LA city bus. The stipulation is: once armed, the bus must stay above 50 mph to keep from exploding. Also if LAPD Officer tries to unload any passengers off, Payne will detonate it. Joe Morton co-stars as Jack's superior, and Jeff Daniels supports Jack helping him try to defuse the bomb.
Scheda
Trailer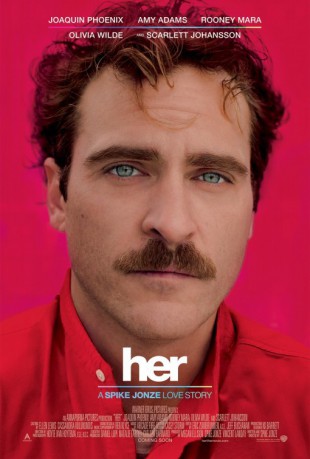 Her
Theodore is a lonely man in the final stages of his divorce. When he's not working as a letter writer, his down time is spent playing video games and occasionally hanging out with friends. He decides to purchase the new OS1, which is advertised as the world's first artificially intelligent operating system, "It's not just an operating system, it's a consciousness," the ad states. Theodore quickly finds himself drawn in with Samantha, the voice behind his OS1. As they start spending time together they grow closer and closer and eventually find themselves in love. Having fallen in love with his OS, Theodore finds himself dealing with feelings of both great joy and doubt. As an OS, Samantha has powerful intelligence that she uses to help Theodore in ways others hadn't, but how does she help him deal with his inner conflict of being in love with an OS?
Scheda
Trailer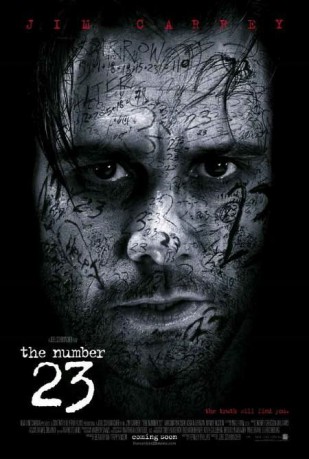 The Number 23
On his birthday, Walter Sparrow, an amiable dog-catcher, takes a call that leaves him dog bit and late to pick up his wife. She's browsed in a bookstore, finding a blood-red-covered novel, a murder mystery with numerology that loops constantly around the number 23. The story captivates Walter: he dreams it, he notices aspects of his life that can be rendered by "23," he searches for the author, he stays in the hotel (in room 23) where events in the novel took place, and he begins to believe it was no novel. His wife and son try to help him, sometimes in sympathy, sometimes to protect him. Slowly, with danger to himself and to his family, he closes in on the truth.
Scheda
Trailer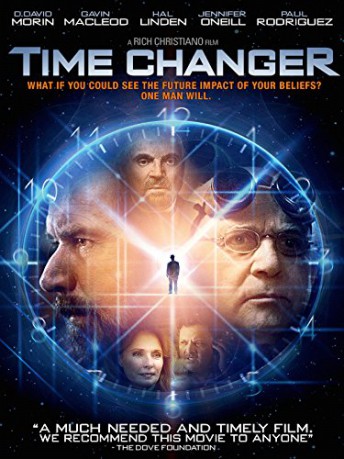 Time Changer
A Bible professor from 1890 comes forward in time to the present via a time machine and cannot believe the things that he sees!
Scheda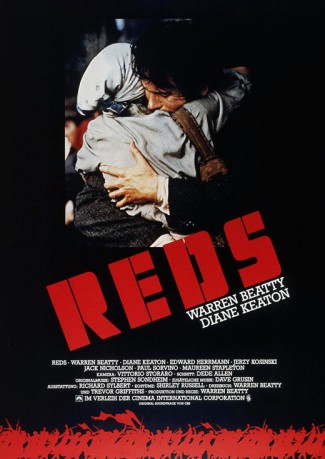 Reds
American journalist John Reed journeys to Russia to document the Bolshevik Revolution and returns a revolutionary. His fervor for left-wing politics leads him to Louise Bryant, then married, who will become a feminist icon and activist. Politics at home become more complicated as the rift grows between reality and Reed's ideals. Bryant takes up with a cynical playwright, and Reed returns to Russia, where his health declines.
Scheda
Trailer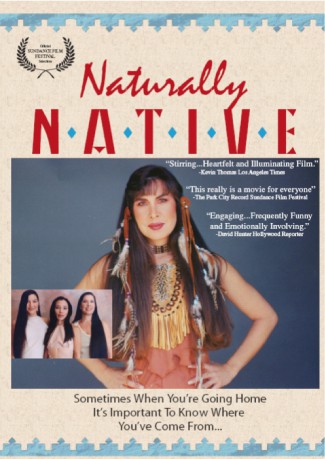 Naturally Native
Three Native American sisters (Red-Horse, Bedard, Guerrero) decide to try to sell a line of cosmetics they call Naturally Native, based on old tribal remedies, only to have to fight an uphill battle with racist business people. The film is actually Red-Horse's comment on her fight with the movie industry to get her films made and this film is the first to be totally financed by an Indian tribe, Connecticut's Mashantucket tribe.
Scheda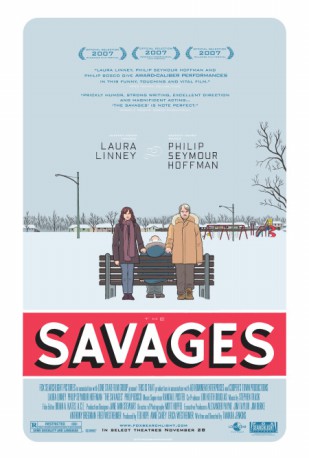 The Savages
Jon and Wendy Savage are two siblings who have spent their adult years trying to recover from the abuse of their abusive father, Lenny Savage. Suddenly, a call comes in that his girlfriend has died, he cannot care for himself with his dementia and her family is dumping him on his children. Despite the fact Jon and Wendy have not spoken to Lenny for twenty years and he is even more loathsome than ever, the Savage siblings feel obliged to take care of him. Now together, brother and sister must come to terms with the new and painful responsibilities with their father now affecting their lives even as they struggle with their own personal demons Lenny helped create.
Scheda
Trailer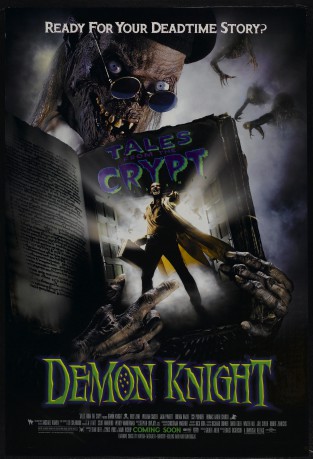 Tales from the Crypt: Demon Knight
Brayker is a man who carries the last of seven keys, special containers which held the blood of Christ and were scattered across the universe to prevent the forces of evil from taking over. If The Collector gets the last key, the universe will fall into Chaos, and he has been tracking Brayker all the way to a small inn in a nowhere town. And now the final battle for the universe begins......
Scheda
Trailer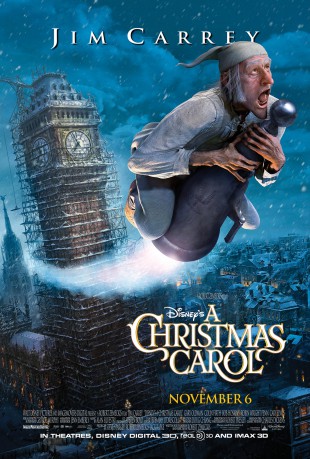 A Christmas Carol
Miser Ebenezer Scrooge is awakened on Christmas Eve by spirits who reveal to him his own miserable existence, what opportunities he wasted in his youth, his current cruelties, and the dire fate that awaits him if he does not change his ways. Scrooge is faced with his own story of growing bitterness and meanness, and must decide what his own future will hold: death or redemption.
Scheda
Trailer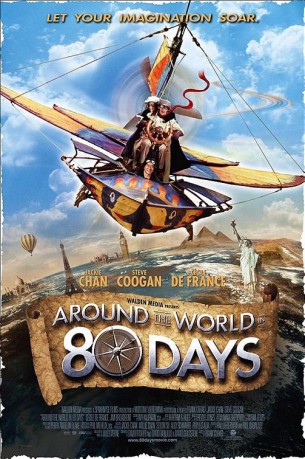 Around the World in 80 Days
An adventurer, Passepartout, ends up accompanying time-obsessed English gentleman, Phileas Fogg, on a daring mission to journey around the world. Fogg has wagered with members of his London club that he can traverse the world in 80 days. Along the way, they encounter many interesting 19th Century figures and have many exciting and suspenseful situations in their voyage around the world.
Scheda
Trailer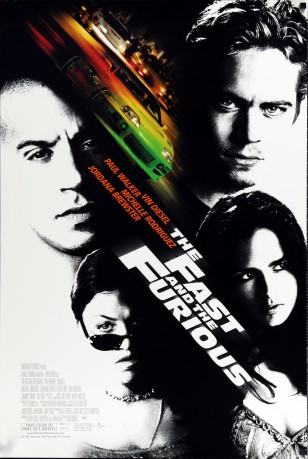 The Fast and the Furious
Los Angeles street racer Dominic Toretto falls under the suspicion of the LAPD as a string of high-speed electronics truck robberies rocks the area. Brian O'Connor, an officer of the LAPD, joins the ranks of Toretto's highly skilled racing crew undercover to convict Toretto. However, O'Connor finds himself both enamored with this new world and in love with Toretto's sister, Mia. As a rival racing crew gains strength, O'Connor must decide where his loyalty really lies.
Scheda
Trailer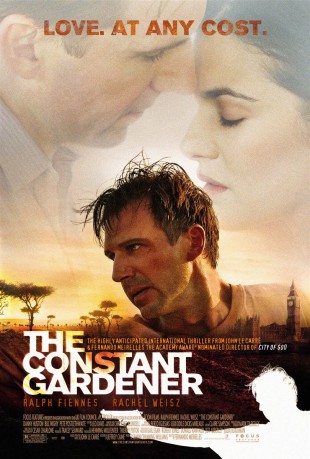 The Constant Gardener
In a remote area of Northern Kenya, activist Tessa Quayle is found brutally murdered. Tessa's companion, a doctor, appears to have fled the scene, and the evidence points to a crime of passion. Members of the British High Commission in Nairobi assume that Tessa's widower, their mild-mannered and unambitious colleague Justin Quayle, will leave the matter to them. They could not be more wrong. Haunted by remorse and jarred by rumors of his late wife's infidelities, Quayle surprises everyone by embarking on a personal odyssey that will take him across three continents. Using his privileged access to diplomatic secrets, he will risk his own life, stopping at nothing to uncover and expose the truth - a conspiracy more far-reaching and deadly than Quayle could ever have imagined.
Scheda
Trailer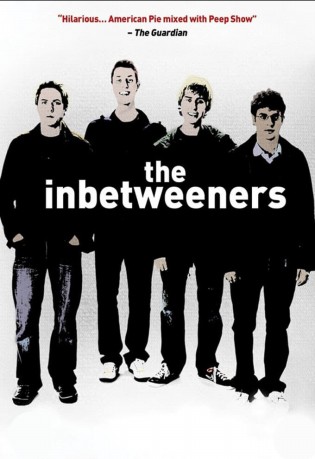 The Inbetweeners - Stagione 1
The exploits of four friends, who are socially only marginally above what one of them calls "the freaks", are presented as they grow from their late teen years into adults and as they go on their quest, usually unsuccessfully, for such grown up things as beer and sex. Simon Cooper, Jay Cartwright and Neil Sutherland have been friends for some time. Insecure Simon's main quest in life is to get long time friend, Carli D'Amato, to be his girlfriend. Jay is the big talker whose stories, especially about his sexual conquests, are more fantasy than reality. And slightly dim-witted Neil is generally two steps behind everyone else in comprehension of life, and who is always defending his father from beliefs that he's a closet homosexual. Into the group comes its fourth member, Will McKenzie, who met them when he transferred into their school, Rudge Park Comprehensive, at the start of sixth form, as Will's newly divorced mum could no longer afford his private school tuition. Nerdish and ...
Scheda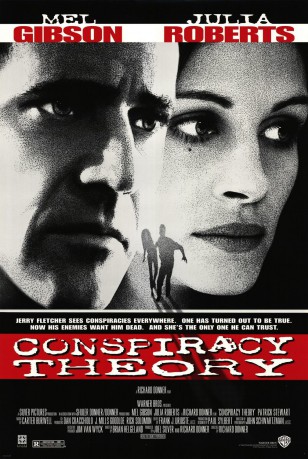 Conspiracy Theory
Jerry Fletcher is a man in love with a woman he observes from afar. She works for the government. Fletcher is an outspoken critic of that government. He has conspiracy theories for everything, from aliens to political assassinations. But soon, one of his theories finds itself to be accurate. But which one? Some dangerous people want him dead, and the only person he trusts is the woman he loves, but does not know.
Scheda
Trailer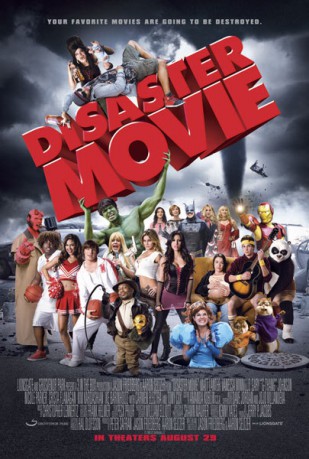 Disaster Movie
Will, Lisa, and two of their friends attempt to flee man-made and natural disasters and encounter Batman, Hancock, The Hulk, Indiana Jones, Hannah Montana, Michael Jackson, Beowulf, the Love Guru, Iron Man, rabid chipmunks amongst others in their seemingly vain efforts to seek help and shelter from unknown threats.
Scheda
Trailer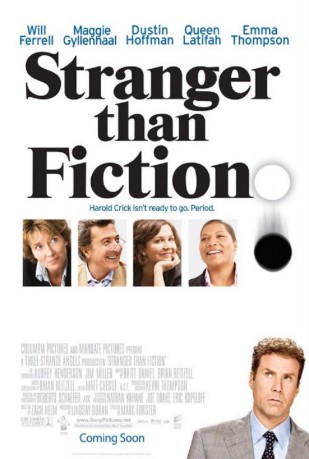 Stranger Than Fiction
Everybody knows that your life is a story. But what if a story was your life? Harold Crick is your average IRS agent: monotonous, boring, and repetitive. But one day this all changes when Harold begins to hear an author inside his head narrating his life. The narrator it is extraordinarily accurate, and Harold recognizes the voice as an esteemed author he saw on TV. But when the narration reveals that he is going to die, Harold must find the author of the story, and ultimately his life, to convince her to change the ending of the story before it is too late.
Scheda
Trailer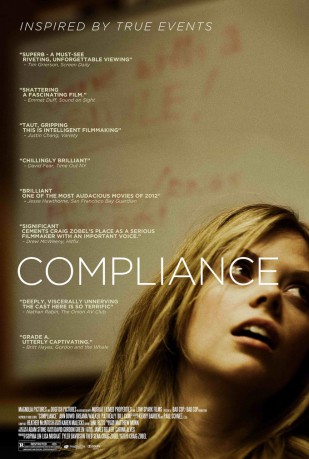 Compliance
At a fast food restaurant, the manager, Sandra, is having a bad day. Suddenly, she gets a phone call from a man claiming to be a police officer who has a complaint that one of her young female employees has stolen from a customer. At the orders of this authoritative sounding stranger, Sandra takes the apparent accused, Becky, to a back room to search her before she is picked up. Once there, the phone scammer manipulates the gullible personnel into participating in Becky's sexual humiliation that grows more twisted with every new sucker on the phone. Only when one final person has the conscience to revolt do they realize the crime they were tricked into, which the real police are hard pressed to solve.
Scheda
Trailer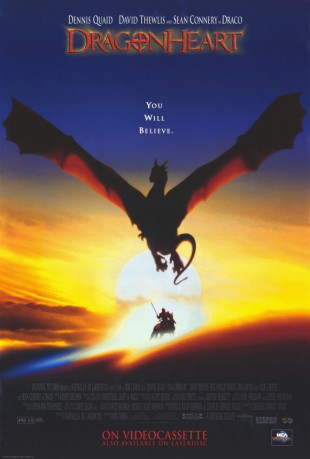 DragonHeart
The young, sickly King Einon was wounded in a battle. In order for him to survive, he is healed by Draco, a dragon. Some years later, Bowen, a dragon slayer, encounters Draco. The two team up to form a traveling duo that perform an act, but the act is only known by themselves. Bowen supposedly "slays" Draco and then collects a reward from the town or village that he protects by killing the dragon who had been "terrorizing" them. From there, Bowen and Draco must save the entire kingdom from the rule of the now evil King Einon, who is part of Draco and Draco a part of him.
Scheda
Trailer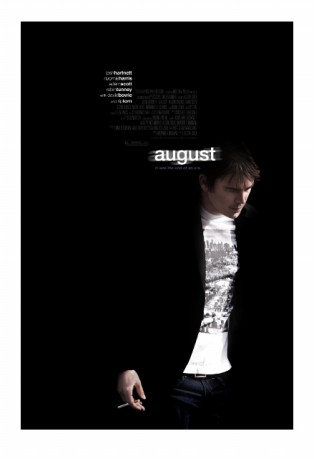 August
Tom and Josh Sterling have a start-up dot-com. It's gone public to initial success. Josh is the technical genius. Tom is the fast-talking and abrasive CEO, in charge of the business side. It's August, 2001, less than a month before they can sell their shares and, perhaps, make lots of money. But the company is running out of cash, its main client is stalling, and share values are falling. For Tom to maintain the firm's appearance, he must find cash: investors could rescue him, but at a high cost of his potential wealth and company control. Tom goes to his brother for a loan. At the same time, an old flame, Sarrah, comes back to the city. Can Tom hold things together, bravura and all?
Scheda
Trailer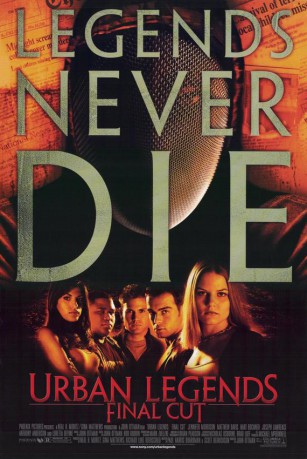 Urban Legends: Final Cut
Urban Legends: The Final Cut follows Amy Mayfield (Morrison), a student at Alpine University who struggles to complete her thesis film on urban legends - only to have her crew members fall prey to fatal 'accidents.' Suspicious, Amy investigates and discovers a much more sinister hand at work. Now she must unmask the killer before she, too, becomes an urban legend.
Scheda
Trailer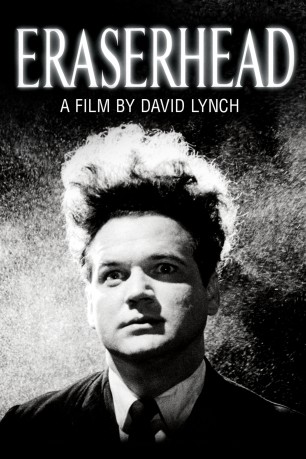 Eraserhead
A film that defies conventional logic and storytelling, fueled by its dark nightmarish atmosphere and compellingly disturbing visuals. Henry Spencer is a hapless factory worker on his vacation when he finds out he's the father of a hideously deformed baby. Now living with his unhappy, malcontent girlfriend, the child cries day and night, driving Henry and his girlfriend to near insanity.
Scheda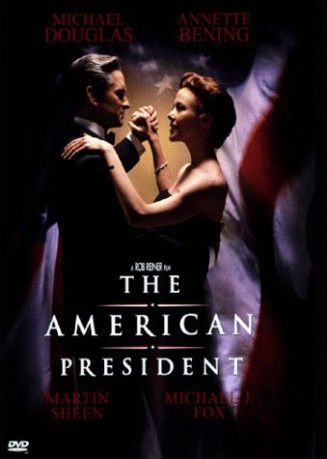 The American President
Andrew Shepherd is approaching the end of his first term as President of the United States. He's a widower with a young daughter and has proved to be popular with the public. His election seems assured. That is until he meets Sydney Ellen Wade, a paid political activist working for an environmental lobby group. He's immediately smitten with her and after several amusing attempts, they finally manage to go on a date (which happens to be a State dinner for the visiting President of France). His relationship with Wade opens the door for his prime political opponent, Senator Bob Rumson, to launch an attack on the President's character, something he could not do in the previous election as Shepherd's wife had only recently died.
Scheda
Trailer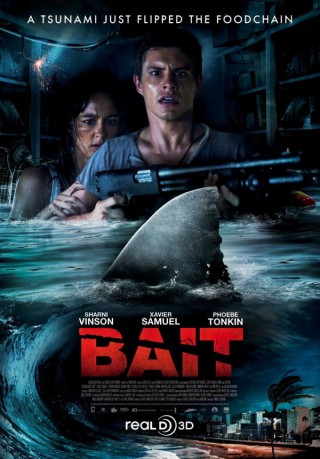 Bait
This movie is about a group of people who get trapped in a Supermarket after a Tsunami hits the coast of Queensland, Australia. But they soon find out that they have more to worry about than being in a flooded grocery store, there's 12 foot sharks swimming around them, and it's hungry.
Scheda
Trailer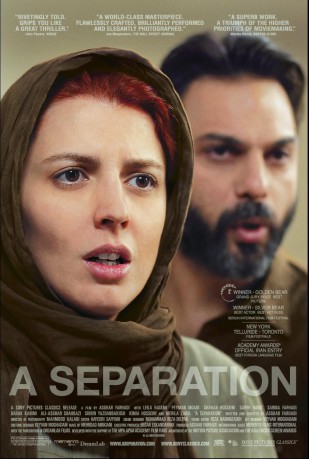 A Separation
Nader (Payman Maadi) and Simin (Leila Hatami) argue about living abroad. Simin prefers to live abroad to provide better opportunities for their only daughter, Termeh. However, Nader refuses to go because he thinks he must stay in Iran and take care of his father (Ali-Asghar Shahbazi), who suffers from Alzheimers. However, Simin is determined to get a divorce and leave the country with her daughter.
Scheda
Trailer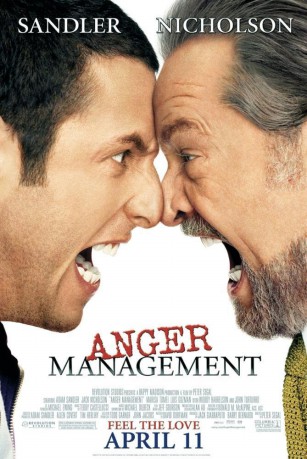 Anger Management
Mild-mannered timid businessman Dave Buznik works for a pet clothing company out of New York City. He's got an abrasive boss named Mr. Frank Head who frequently takes credit for his work and steps on him in return. He's got a loving girlfriend, Linda, whose best friend is her condescending college ex, Andrew. But when a misunderstanding aboard an airplane goes haywire, Dave is ordered by the court to undergo anger management therapy at the hands of specialist Dr. Buddy Rydell, who is an unpredictable, psychopathic character. As the relationship between Dave and Buddy becomes more tense, when the unorthodox treatment wreaks havoc Dave's life, and Buddy might be the only one who can save him from a problem he recognizes right away in his patient, that could only get worse.
Scheda
Trailer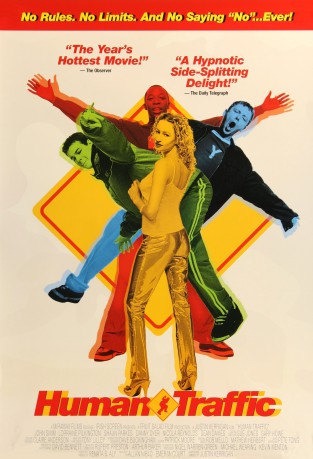 Human Traffic
The Cardiff club scene in the 90's: five best friends deal with their relationships and their personal demons during a weekend. Jip calls himself a sexual paranoid, afraid he's impotent. Lulu, Jip's mate, doesn't find much to fancy in men. Nina hates her job at a fast food joint, and her man, Koop, who dreams of being a great hip-hop d.j., is prone to fits of un-provoked jealousy. The fifth is Moff, whose family is down on his behavior. Starting Friday afternoon, with preparations for clubbing, we follow the five from Ecstacy-induced fun through a booze-laden come-down early Saturday morning followed by the weekend's aftermath. It's breakthrough time for at least three of them.
Scheda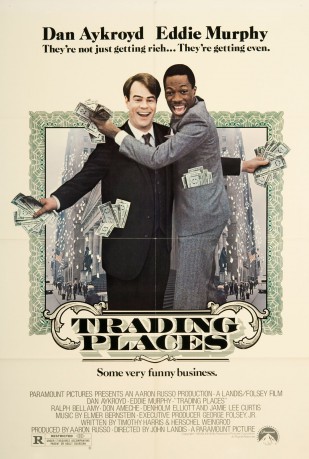 Trading Places
Louis Winthorpe is a businessman who works for commodities brokerage firm of Duke and Duke owned by the brothers Mortimer and Randolph Duke. Now they bicker over the most trivial of matters and what they are bickering about is whether it's a person's environment or heredity that determines how well they will do in life. When Winthorpe bumps into Billy Ray Valentine, a street hustler and assumes he is trying to rob him, he has him arrested. Upon seeing how different the two men are, the brothers decide to make a wager as to what would happen if Winthorpe loses his job, his home and is shunned by everyone he knows and if Valentine was given Winthorpe's job. So they proceed to have Winthorpe arrested and to be placed in a compromising position in front of his girlfriend. So all he has to rely on is the hooker who was hired to ruin him.
Scheda
Trailer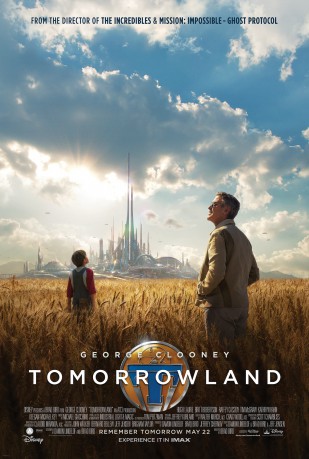 Tomorrowland
Bound by a shared destiny, a bright, optimistic teen bursting with scientific curiosity and a former boy-genius inventor jaded by disillusionment embark on a danger-filled mission to unearth the secrets of an enigmatic place somewhere in time and space that exists in their collective memory as "Tomorrowland."
Scheda
Trailer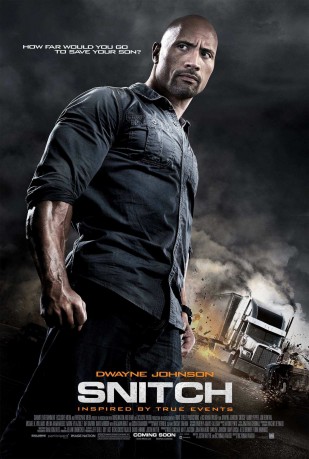 Snitch
Construction company owner John Matthews learns that his estranged son, Jason, has been arrested for drug trafficking. Facing an unjust prison sentence for a first time offender courtesy of mandatory minimum sentence laws, Jason has nothing to offer for leniency in good conscience. Desperately, John convinces the DEA and the opportunistic DA Joanne Keeghan to let him go undercover to help make arrests big enough to free his son in return. With the unwitting help of an ex-con employee, John enters the narcotics underworld where every move could be his last in an operation that will demand all his resources, wits and courage to survive.
Scheda
Trailer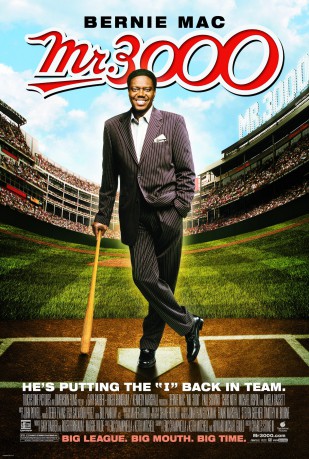 Mr 3000
Stan Ross was a baseball superstar who turned his back on the game years ago when he finally hit 3,000 hits. Years later, he's now a successful, self-made entrepreneur whose many businesses revolve around his title: Mr. 3000. But a clerical error has proven that Stan is just short three hits of his spectacular hit record. Now, with time on his side and the potential to be inducted in the Baseball Hall of Fame, Stan must return back to the game and get back his title. But things have changed with age, and as Stan finds out, it's not too easy to get back into the game when he hasn't played for years, and he's nearing 50.
Scheda
Trailer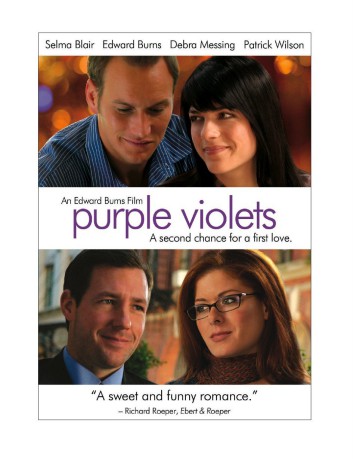 Purple Violets
In New York City, thirty-three year old Patti Petalson is unhappy with her life. Her passion is literature, she having published one book of short stories ten years ago, but not having written anything since. Instead to earn a living, she sells real estate, a job and for a boss she hates. And although unspoken, she hates her husband, self-absorbed restaurateur Chazz Coleman, who doesn't listen to her and does whatever he wants regardless of her. While out for dinner, Patti and her BFF, schoolteacher Kate Scott, run into Brian Callahan and Michael Murphy, who were once Patti and Kate's respective boyfriends, the four who used to do everything together while they were in college, with both relationships ending twelve years ago as they were graduating. Kate has never forgiven self-described lowbrow Murph, now a successful lawyer despite his lack of academic smarts, for what she believed was a sexual indiscretion, while Murph outwardly just wants the opportunity to apologize. However, ...
Scheda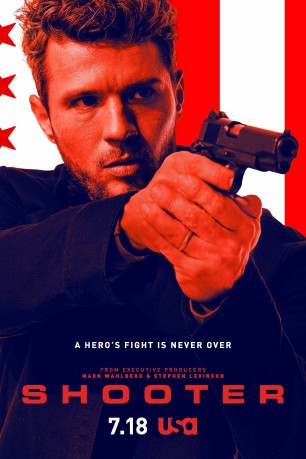 Shooter - Stagione 1
Based on the best-selling novel "Point of Impact" by Stephen Hunter, and the 2007 Paramount film starring Mark Wahlberg. The series, starring Ryan Phillippe, follows the journey of Bob Lee Swagger, a highly-decorated veteran who is coaxed back into action to prevent a plot to kill the President. When Swagger's former commanding officer Isaac Johnson solicits his expertise in a clandestine operation, Swagger discovers that he has been framed and must do everything in his power to protect his family and clear his name.
Scheda
Trailer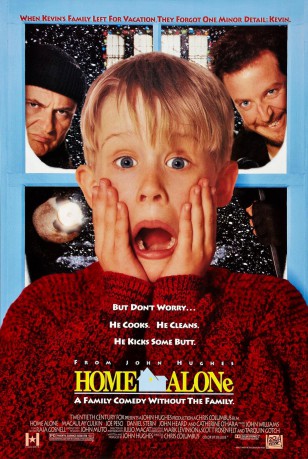 Home Alone
It is Christmas time and the McCallister family is preparing for a vacation in Paris, France. But the youngest in the family named Kevin got into a scuffle with his older brother Buzz and was sent to his room which is on the third floor of his house. Then, the next morning, while the rest of the family was in a rush to make it to the airport on time, they completely forgot about Kevin who now has the house all to himself. Being home alone was fun for Kevin, having a pizza all to himself, jumping on his parents' bed, and making a mess. Then, Kevin discovers about two burglars, Harry and Marv, about to rob his house on Christmas Eve. Kevin acts quickly by wiring his own house with makeshift booby traps to stop the burglars and to bring them to justice.
Scheda
Trailer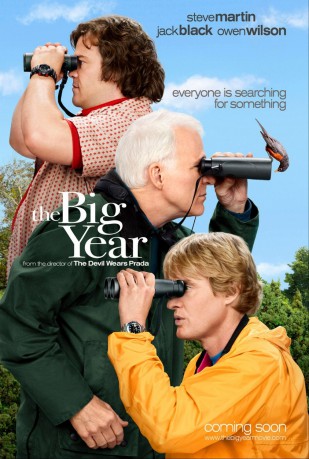 The Big Year
In birding, a Big Year is seeing or hearing as many different species of birds as possible in a calendar year. Three men pursue the Birder of the Year title: Kenny Bostick, who's seen a record 732 in a past big year, Stu Preissler, newly retired, and Brad Harris, who narrates the story. Life gets in the way: Bostick's wife wants a baby, Stu's firm needs him for sensitive negotiations, and Brad, divorced and underemployed at 36, has an encouraging mom and a disapproving dad. They criss-cross the continent (including a trip to Alaska's westernmost island), follow migration patterns, and head for storms that force birds to ground. Who will win, at what cost, and with what rewards?
Scheda
Trailer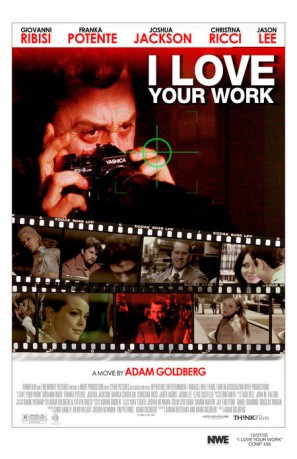 I Love Your Work
The film follows fictional movie star Gray Evans through the disintegration of his marriage, his gradual mental breakdown, and his increasing obsession with a young film student who reminds Gray of his own life before becoming famous. A dark psychological drama, this movie explores the pressures of fame and the difference between getting what you want and wanting what you get.
Scheda
Trailer