Pagina 1 di 9 Films: 400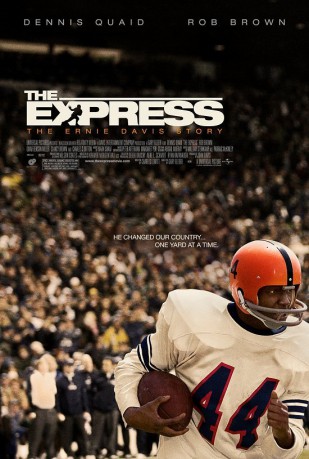 The Express
This biopic focuses on the relationship of Ernie Davis (1939-1963), a gifted African-American athlete, and his coach from 1958 to 1962 at Syracuse University, Ben Schwartzwalder (1909-1993). Schwartzwalder recruits Davis with the help of All-American running back, Jim Brown. The civil rights movement is gaining steam; Davis experiences prejudice on campus, in town, and on the field, sometimes from teammates. How he handles it and how he challenges Schwartzwalder to stand up for his players provide a counterpoint to several great seasons that lead first to a national championship and then to the Heismann Trophy.
Scheda
Trailer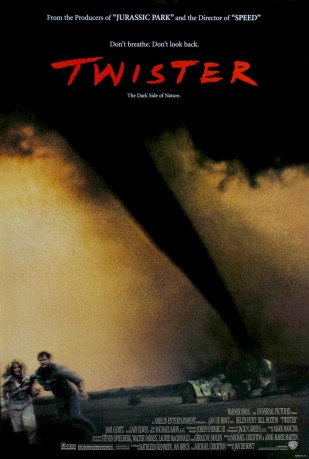 Twister
TV weatherman Bill Harding is trying to get his tornado-hunter wife, Jo, to sign divorce papers so he can marry his girlfriend Melissa. But Mother Nature, in the form of a series of intense storms sweeping across Oklahoma, has other plans. Soon the three have joined the team of stormchasers as they attempt to insert a revolutionary measuring device into the very heart of several extremely violent tornados.
Scheda
Trailer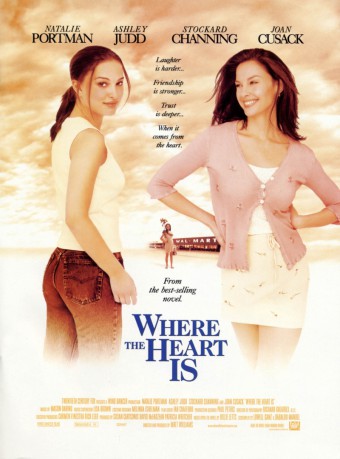 Where the Heart Is
Novalee Nation is a pregnant 17-year-old from Tennessee heading to California with her boyfriend Willie Jack, but is abandoned by him at a Wal-Mart store in Sequoyah, Oklahoma. Novalee has no job, no skills and only $5.55 in her pocket, so she secretly lives in the Wal-Mart until her daughter Americus is born six weeks later. Novalee decides to raise her daughter and rebuild her life in Sequoyah, with the help of eccentric but kind strangers. Based on the best-selling novel by Billie Letts.
Scheda
Trailer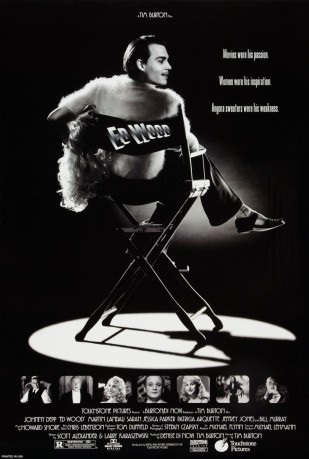 Ed Wood
Because of his eccentric habits and bafflingly strange films, director Edward D. Wood Jr. is a Hollywood outcast. Nevertheless, with the help of the formerly famous Bela Lugosi and a devoted cast and crew of show-business misfits who believe in Ed's off-kilter vision, the filmmaker is able to bring his oversize dreams to cinematic life. Despite a lack of critical or commercial success, Ed and his friends manage to create an oddly endearing series of extremely low-budget films.
Scheda
Trailer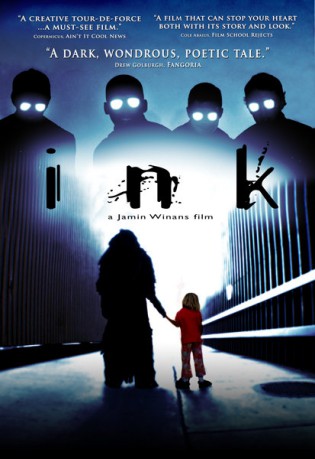 Ink
As the light fades and the city goes to sleep, two forces emerge. They are invisible except for the power they exert over us in our sleep, battling for our souls through dreams. One force delivers hope and strength through good dreams; the other infuses the subconscious with desperation through nightmares. John and Emma, Father and Daughter are wrenched into this fantastical dream world battle, forced to fight for John's soul and to save Emma from an eternal nightmare. Separate in their journey, they encounter unusual characters that exist only in their subconscious. Or do they?
Scheda
Trailer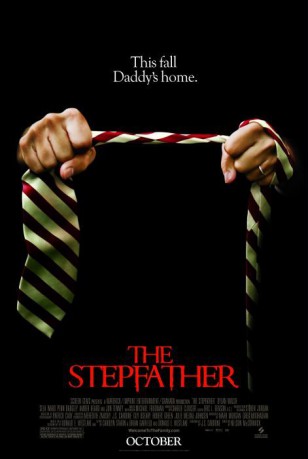 The Stepfather
Michael Harding returns home from military school to find his mother happily in love and living with her new boyfriend, David. As the two men get to know each other, Michael becomes more and more suspicious of the man who is always there with a helpful hand. Is he really the man of her dreams or could David be hiding a dark side?
Scheda
Trailer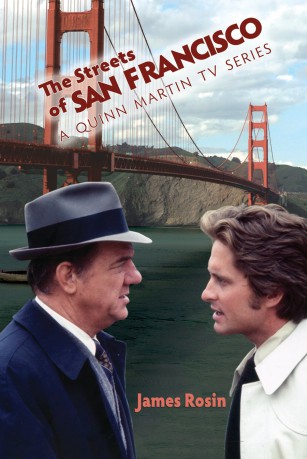 The Streets of San Francisco - Stagione 1
A pair of plainclothes homicide detectives, Lieutenant Mike Stone and Inspector Steve Keller, cruise the streets of San Francisco, California solving a variety of crimes, usually involving murder. Stone is the street-smart twenty-year veteran cop, and Keller is the college-educated rookie. Much of the series' success was due to the friendly by-play and relationship between the two leads.
Scheda
Last Man Standing - Stagione 1
Mike Baxter is the marketing director for an iconic outdoor sporting goods store. He loves to have adventures while he's traveling for work and, of course, he drives a pick-up truck. While Mike is king of the hill at work, he's the odd man out in a home that is dominated by women -- namely his wife, Vanessa, and their three daughters, 20- year-old Kristin, 17-year-old Mandy and 13-year-old Eve. After being a stay-at-home mom for years, Vanessa recently returned to the workplace and was quickly promoted (much to the dismay of her primarily male co-workers). As a result of Vanessa's increased work load, Mike is pulled into more hands-on parenting than ever before.
Scheda
Trailer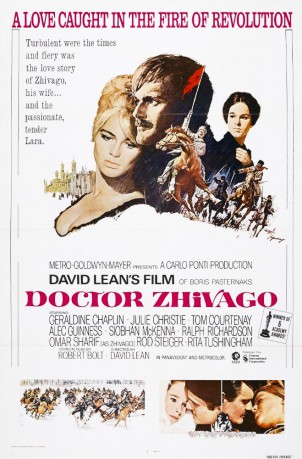 Doctor Zhivago
During the Russian Revolution, Yuri Zhivago is a young doctor who has been raised by his aunt and uncle following his father's suicide. Yuri falls in love with beautiful Lara Guishar, who has been having an affair with her mother's lover, Victor Komarovsky, an unscrupulous businessman. Yuri, however, ends up marrying his cousin, Tonya. But when he and Lara meet again years later, the spark of love reignites.
Scheda
Trailer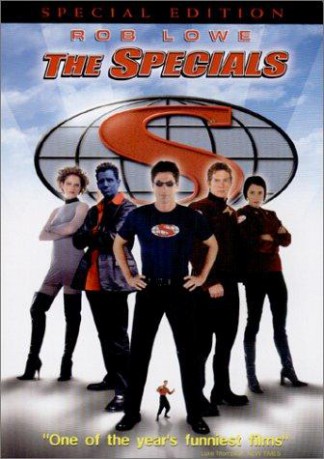 The Specials
America's 7th Best Superhero Team, the Specials, are a group of geeks and oddballs. We get to see one day in their lives as fan and new member Nightbird joins the group, just in time for the group to get a new line of action figures. But the members' extreme personalities and personal issues threaten to rip the group apart.
Scheda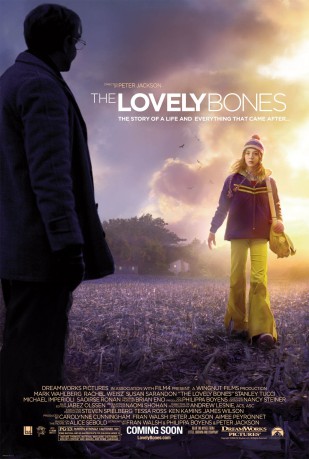 The Lovely Bones
A 14-year-old girl in suburban 1970's Pennsylvania is murdered by her neighbor. She tells the story from the place between Heaven and Earth, showing the lives of the people around her and how they have changed all while attempting to get someone to find her lost body.
Scheda
Trailer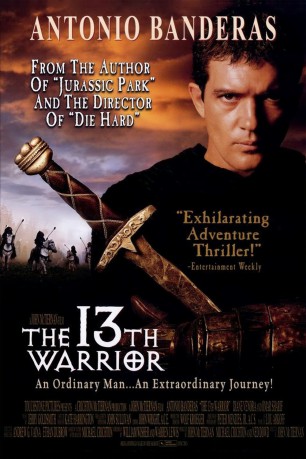 The 13th Warrior
A cultured diplomat joins a band of savage warriors in time to meet an even more fearsome enemy in this historical adventure. In 922 A.D., Ibn Fadlan (Antonio Banderas) is a Muslim emissary from Baghdad en route to meet with the King of Saqaliba when he is captured by a gang of Vikings. While Ibn and his people are intelligent and well-mannered, the Vikings are a rowdy and sometimes unpleasant lot, with an unquenchable appetite for food, alcohol, and women. However, in time he develops an understanding and respect for the Viking warriors and is welcomed into their society by their leader, Buliwyf. However, Ibn must now join them as they return to their homeland once they receive word of an invasion by a huge pack of bloodthirsty invaders who will destroy and eat anything in their path -- including the flesh of the men they have killed.
Scheda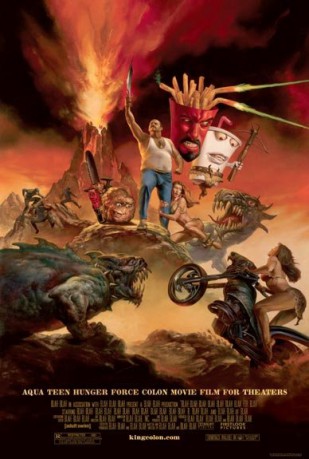 Aqua Teen Hunger Force Colon Movie Film for Theaters
The story begins in Egypt, where Master Shake, Frylock and Meatwad are being attacked by an oversize poodle, who kills Frylock before being destroyed by Shake. Shake and Meatwad drive off with Frylock's corpse, and meet Time Lincoln, who plans to revive Frylock; however, when the CIA break into his house, the Aqua Teens flee in his wooden rocket ship, and Time Lincoln is shot. This, however, is all revealed to be an elaborate story concocted by Shake to explain the ATHF's origin to Meatwad. Shake then explains to Meatwad that women are only attracted to great bodies, then heads off to work out on his new exercise machine, the Insane-O-Flex. Together, they go in search of a missing piece of an exercise machine that happens to be more than an exercise machine, placing them on a collision course with the likes of Oglethorpe and Emory, a pair of jagged, ridiculous creatures from the future who travel with a robot companion claiming to be the Ghost of Christmas Past. They also encounter Dr...
Scheda
Trailer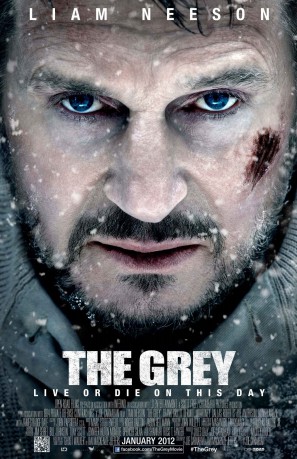 The Grey
In Alaska, a team of oil workers board a flight home; however, they cross a storm and the airplane crashes. Only seven workers survive in the wilderness and John Ottway, who is a huntsman that kills wolves to protect the workers, assumes leadership of the group. Shortly after they learn that they are surrounded by a pack of wolves and Ottway advises that they should seek protection in the woods. But while they walk through the heavy snow, they are chased and attacked by the carnivorous mammals.
Scheda
Trailer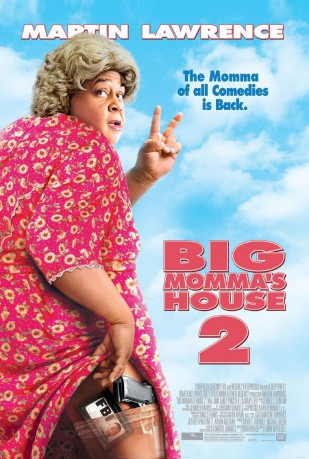 Big Momma's House 2
Undercover Agent Malcolm Turner is back and this time he's out to expose the suspected designer of a deadly computer "worm" that would allow outside forces access to sophistical and critical government intelligence files. But unfortunately, the only way the crafty agent can get next to the worm's creator, Tom Fuller, is to access the programmer's Orange County home as the new "nanny" to Fuller and his wife Leah's children: toddler Andrew and his two older sisters, Carrie and Molly. This means that Malcolm must once again rely on his sure-fire alter ego, the take-no-prisoners Hattie Mae Pierce, a.k.a. "Big Momma," to bring down the bad guys and prove that a woman's work is never done! But once undercover, the job proves another tough juggling act for Big Momma as "she" must manage the hectic lives of the three Fuller kids, keep up with their myriad of daily activities, and handle the many household chores, all while secretly trying to dig up information on Tom's computer virus. Of ...
Scheda
Trailer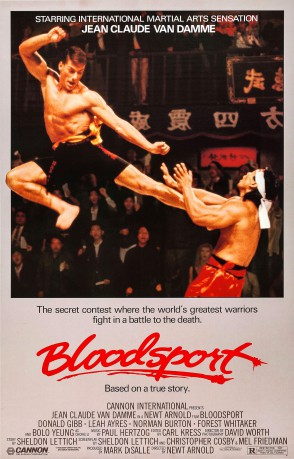 Bloodsport
Frank Dux has spent most his life being trained by Tanaka to participate in the Kumite, the ultimate martial arts tournament, where participants are seriously injured, even killed. Frank decides to go despite being told by his superiors in the army that he can't because they need him. Two army officers are sent to get him and the trail leads to Hong Kong but Frank eludes them. While Frank advances, he knows that he may have to face Chong Li, the defending champion, who has killed a few participants.
Scheda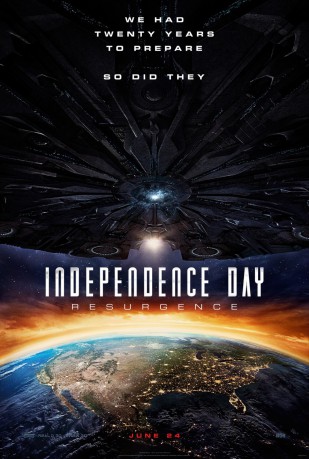 Independence Day: Resurgence
Two decades after the freak alien invasion that nearly destroyed mankind a new threat emerges. This Alien mothership is more than twice the size as the last one and once again, the world's armies must band together to save the world. Do they have enough firepower or will this battle change and will aliens take over?
Scheda
Trailer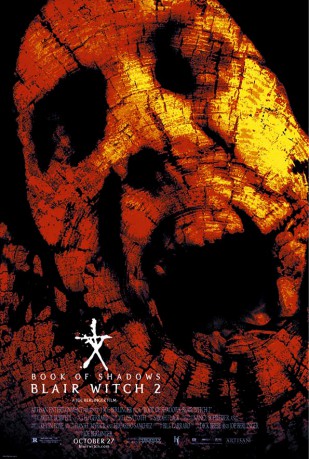 Book of Shadows: Blair Witch 2
To cash in on all of the "real world" hype of the events in the first film, a man from Burkitsville, Maryland opens a "Blair Witch Hunt" tour, which shows patrons various locations from the original film. A bunch of college students decide to take the tour, and wind up in Rustin Parr's house. There, they decide to camp for the evening, but in the morning, they realize they didn't sleep and they don't remember anything that happened the previous night. From there, they go back to town, and discover that something...or someone has come with them.
Scheda
Trailer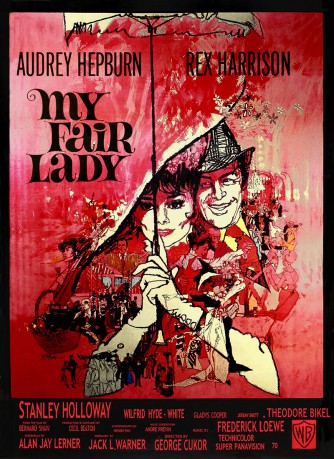 My Fair Lady
Pompous phonetics professor Henry Higgins is so sure of his abilities that he takes it upon himself to transform a Cockney working-class girl into someone who can pass for a cultured member of high society. His subject turns out to be the lovely Eliza Doolittle, who agrees to speech lessons to improve her job prospects. Higgins and Eliza clash, then form an unlikely bond -- one that is threatened by an aristocratic suitor.
Scheda
Trailer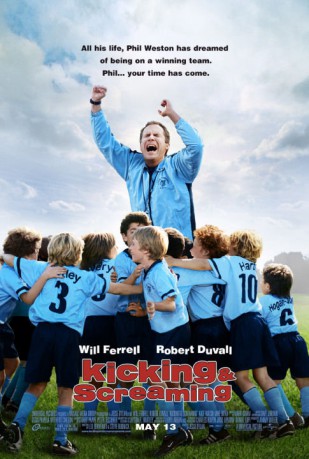 Kicking & Screaming
Phil Weston is a goodhearted loser who suffered throughout his childhood due to his competitive overbearing sports coach father, and this has resulted in him inheriting that same attitude, which affects his relationship with his less-than athletic son. When he becomes coach of his son's soccer team, with a poor track record in terms of winning, he strives to beat a rival team, coached by none other than his father.
Scheda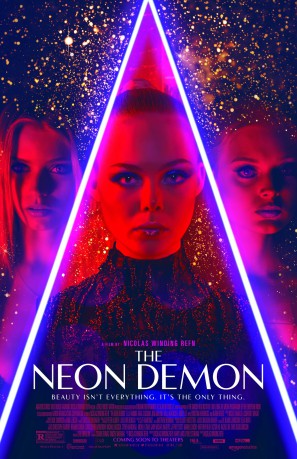 The Neon Demon
The sixteen year-old aspiring model Jesse arrives in Los Angeles expecting to be a successful model. The aspirant photographer Dean takes photos for her portfolio and dates her. Jesse befriends the lesbian makeup artist Ruby and then the envious models Gigi and Sarah in a party. Meanwhile, the agency considers Jesse beautiful with a "thing" that makes her different and she is sent to the professional photographer Jack. Jesse attracts the attention of the industry and experiences a successful beginning of her career. Ruby, Gigi and Sarah, however, will do whatever is necessary to get this "thing" for themselves.
Scheda
Trailer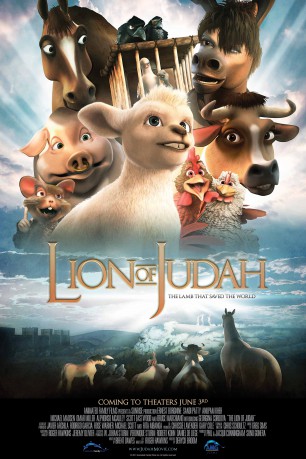 The Lion of Judah
Follow the adventures of a bold lamb (Judah) and his stable friends as they try to avoid the sacrificial alter the week preceding the crucifixion of Christ. It is a heart-warming account of the Easter story as seen through the eyes of a lovable pig (Horace), a faint-hearted horse (Monty), a pedantic rat (Slink), a rambling rooster (Drake), a motherly cow (Esmay) and a downtrodden donkey (Jack). This magnificent period piece with its epic sets is a roller coaster ride of emotions. Enveloped in humor, this quest follows the animals from the stable in Bethlehem to the great temple in Jerusalem and onto the hillside of Calvary as these unlikely heroes try to save their friend. The journey weaves seamlessly through the biblical accounts of Palm Sunday, Jesus turning the tables in the temple, Peter's denial and with a tense, heart-wrenching climax, depicts the crucifixion and resurrection with gentleness and breathtaking beauty. For Judah, the lamb with the heart of a lion, it is a story of...
Scheda
Trailer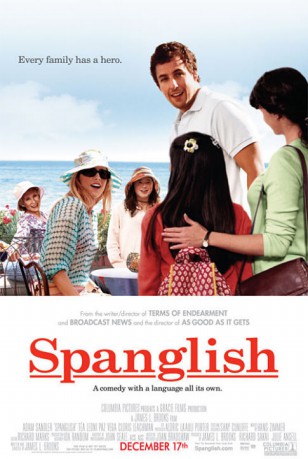 Spanglish
Flor emigrates to Los Angeles from Mexico in hopes of finding a better life for her and her daughter, Cristina. Hired by the John and Deborah Clasky as their housekeeper, Flor contends with the language barrier, Cristina's budding femininity, and the eccentric Clasky's way of life.
Scheda
Trailer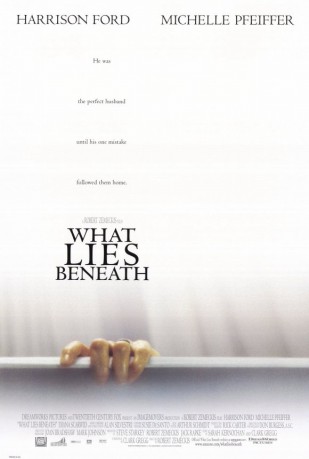 What Lies Beneath
Norman Spencer, a university research scientist, is growing more and more concerned about his wife, Claire, a retired concert cellist who a year ago was involved in a serious auto accident, and who has just sent off her daughter Caitlin (Norman's stepdaughter) to college. Now, Claire reports hearing voices and witnessing eerie occurrences in and around their lakeside Vermont home, including seeing the face of a young woman reflected in water. An increasingly frightened Claire thinks the phenomena have something to do with the couple living next door, especially since the wife has disappeared without apparent explanation. At her husband's urging, Claire starts to see a therapist; she tells him she thinks the house is being haunted by a ghost. His advice? Try to make contact. Enlisting the help of her best friend, Jody, and a ouija board, Claire seeks to find out the truth of What Lies Beneath.
Scheda
Trailer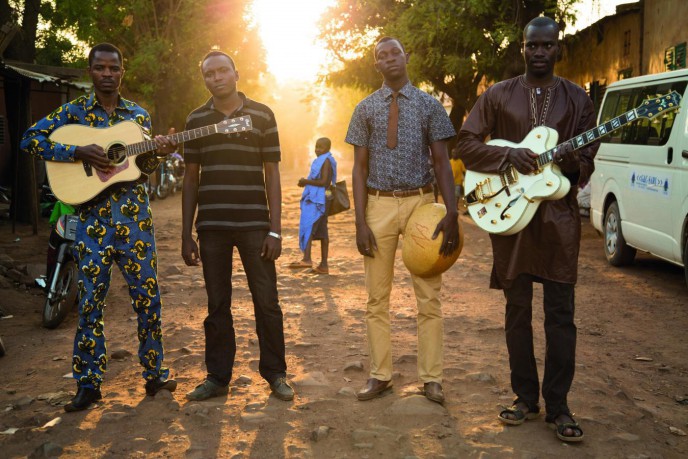 They Will Have to Kill Us First
Islamic extremists have banned music in Mali, but its world famous musicians wont give up without a fight. They Will Have To Kill Us First tells the story of Malis musicians, as they fight for their right to sing. With a specially commissioned soundtrack from some of Malis most exciting artists, the film features musicians: Khaira Arby, Fadimata Disco Walet Oumar, Malian superstar Amkoullel, Moussa Sidi and introducing Songhoy Blues.Music is the beating heart of Malian culture, but when Islamic jihadists took control of northern Mali in 2012, they enforced one of the harshest interpretations of sharia law in history: They banned all forms of music. Radio stations were destroyed, instruments burned and Malis musicians faced torture, even death. Overnight, Malians revered musicians were forced into hiding or exile where most remain, even now. But rather than lay down their instruments, the musicians are fighting back, standing up for their cultural heritage and identity. Throughout ...
Scheda
Trailer
Chuck & Buck
Buck is a man-child who has lived his existence in a life of Romper Room, kindergarten collages, and lollipops. When his mother dies suddenly, Buck remembers his old childhood friend Chuck, with whom he feels a need to reconnect after having invited him to his mother's funeral. Buck treks out to Los Angeles where Chuck, an up-and-coming music record executive, is living his life. Buck ends up developing an obsession with Chuck and begins stalking him.
Scheda
Trailer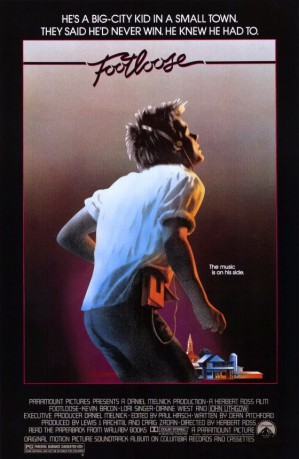 Footloose
Classic tale of teenage rebellion and repression features a delightful combination of dance choreography and realistic and touching performances. When teenager Ren McCormack and his family move from big-city Chicago to a small Midwestern town, he's in for a real case of culture shock. Though he tries hard to fit in, the streetwise Ren can't quite believe he's living in a place where rock music and dancing are illegal. However, there is one small pleasure: Ariel Moore, a troubled but lovely blonde with a jealous boyfriend. And a Bible-thumping minister, who is responsible for keeping the town dance-free. Ren and his classmates want to do away with this ordinance, especially since the senior prom is around the corner, but only Ren has the courage to initiate a battle to abolish the outmoded ban and revitalize the spirit of the repressed townspeople. Fast-paced drama is filled with such now-famous hit songs as the title track and "Let's Hear It for the Boy".
Scheda
Trailer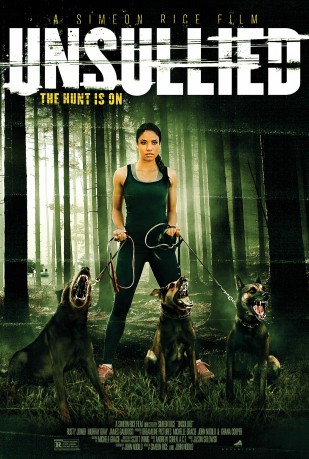 Unsullied
Unsullied is a independent feature film inspired by a true story that tells the story of Reagan Farrow, an athlete who is kidnapped and must fight for survival after escaping her captures and fleeing into the great wild dark unknown. Tag line. Brother of the hound meets survive the game.
Scheda
Trailer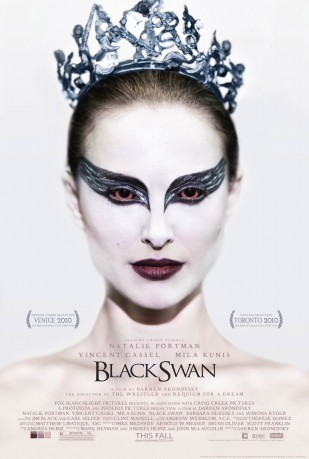 Black Swan
Nina (Portman) is a ballerina in a New York City ballet company whose life, like all those in her profession, is completely consumed with dance. She lives with her obsessive former ballerina mother Erica (Hershey) who exerts a suffocating control over her. When artistic director Thomas Leroy (Cassel) decides to replace prima ballerina Beth MacIntyre (Ryder) for the opening production of their new season, Swan Lake, Nina is his first choice. But Nina has competition: a new dancer, Lily (Kunis), who impresses Leroy as well. Swan Lake requires a dancer who can play both the White Swan with innocence and grace, and the Black Swan, who represents guile and sensuality. Nina fits the White Swan role perfectly but Lily is the personification of the Black Swan. As the two young dancers expand their rivalry into a twisted friendship, Nina begins to get more in touch with her dark side - a recklessness that threatens to destroy her.
Scheda
Trailer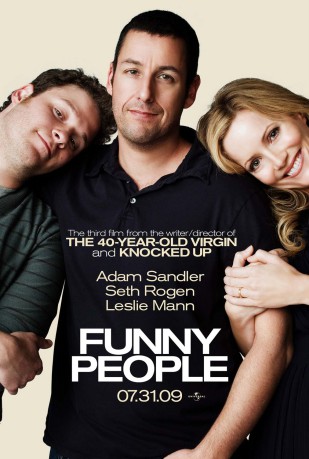 Funny People
George is a very successful stand up comedian who learns that he has an untreatable blood disorder and is given less than a year to live. Ira is a struggling up-and-coming stand up comedian who works at a deli and has yet to figure out his onstage persona. One night, these two perform at the same club and George takes notice of Ira. George hires Ira to be his semi-personal assistant as well as his friend.
Scheda
Trailer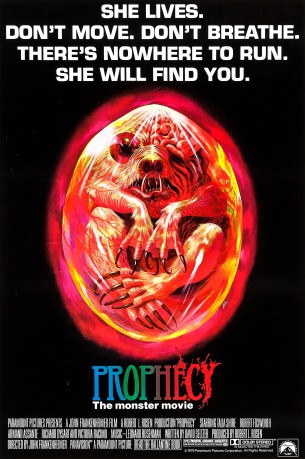 Prophecy
A Savage beast, grown to monstrous size and driven mad by toxic wastes that are poisoning the waters, spreads terror and death on a Maine countryside.
Scheda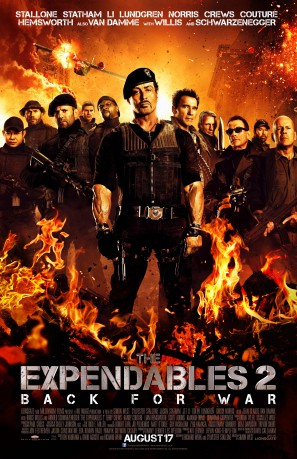 The Expendables 2
Barney Ross is approached by CIA man Church, who wants him and his guns for hire to go to the former Soviet Union to retrieve something that was on a plane that crashed. Church doesn't tell him what he is getting. And Church sends a woman, Maggie with him to make sure he gets it. They find the plane and get the thing but some men take one of Barney's people hostage and the leader tells him to give him what they got or he'll kill his hostage. They give it to him but he kills his hostage anyway. Barney asks Maggie what was so important about that thing. She says that it showed the location of a Russian plutonium storage mine. Barney decides to track the man down and deal with him. They track them down and discover that the man they seek is Vilain who leads a group known as The Sangs and that they have taken all the men from the surrounding villages to work the mine.
Scheda
Trailer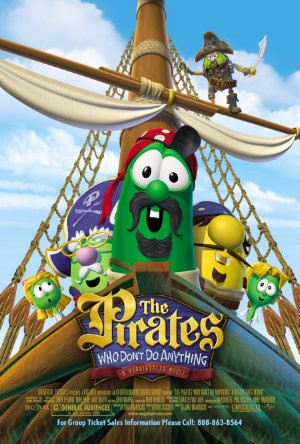 The Pirates Who Don't Do Anything: A VeggieTales Movie
Three lazy misfits - very timid Elliot (Larry the Cucumber), lazy Sedgewick (Mr. Lunt) and no self-confident George (Pa Grape) - dream of the day of putting on a show about pirates. With their own problems of might not having this dream come true, they soon find themselves traveling back in time into the 17th century and begin a quest to rescue a royal family from an evil tyrant, and learn about being pirates.
Scheda
Trailer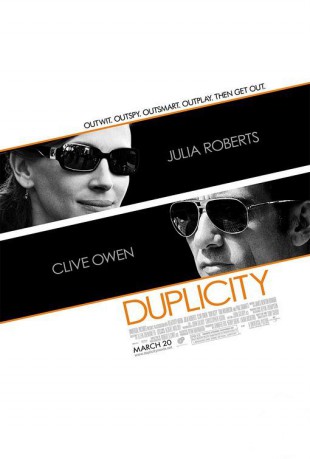 Duplicity
Ray works for MI6, Claire for the CIA. She burns him in Dubai. Jump ahead five years: he sees her in Grand Central and confronts her. Both now work in industrial security for corporate giants whose CEOs hate each other. Flashbacks fill us in: is it coincidence that he sees her in Grand Central? In about a week, one of the firms is going to announce a revolutionary product. Under the guise of helping that corporation's rival, can Ray and Claire work their own theft and find an independent buyer? To work together, using the corporate rivalry to their advantage, they would have to trust one another - difficult, if not impossible. Or, is one playing the other?
Scheda
Trailer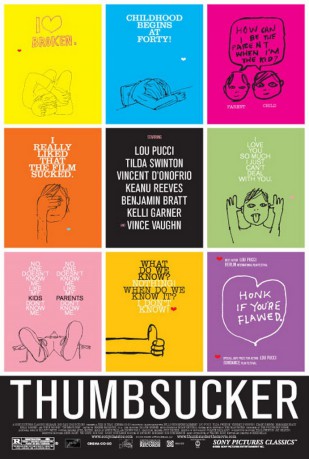 Thumbsucker
Justin is a teenager boy, who has an oral obsession with his thumb. His mother seems to be a normal housekeeper, but she has her own obsessions as well, like a crush on a TV-star. The only person who's aware of Justin's problem is his father, manager in a store, but none of his advices seem to be working for Justin. The kid is signed up in a debate workshop, but the thing isn't going well, because he has his mind in a pretty classmate and, of course, in his thumb, affecting all the rest of his classes. So, Justin is a loner kid in the school, who prefers to lock himself in the bathroom and suck his thumb. Justin's dentist, a mystical-hippie person, will try to help to overcome his thumb problem, through the hypnosis. But the school's psychologist will diagnose Justin with the Attention Deficit Disorder, and will prescribe him some drugs. Suddenly, Justin's problem with his thumb will disappear, becoming an hyperactive genius, winning several debate contests and the admiration from his...
Scheda
Trailer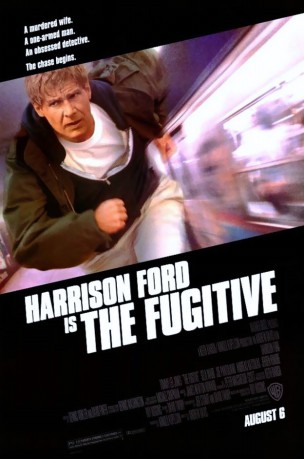 The Fugitive
A well respected Chicago surgeon Dr. Richard Kimble has found out that his wife, Helen, has been murdered ferociously in her own home. The police found Kimble and accused him of the murder. Then, Kimble (without Justifiable Reason) was tried, convicted, and sentenced to death. However, on the way to prison, Kimble's transport crashed. Kimble escapes and is now on the run. Deputy Samuel Gerard from Chicago takes charge of the chase of Kimble. Meanwhile, Kimble takes up his own investigation to find who really killed his wife, and to lure Gerard and his team into it as well.
Scheda
Trailer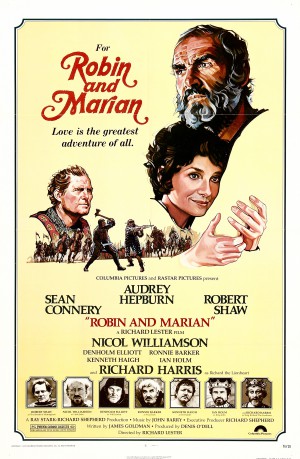 Robin and Marian
It is 20 years after Robin Hood's heroics against Prince John and the Sheriff of Nottingham. Since then Robin (played by Sean Connery) has spent all his time outside of England, fighting as Richard the Lionheart's right-hand man in the Crusades and in France. His only connection to his past life in Sherwood Forest is his faithful companion, Little John (Nicol Williamson). However, Richard the Lionheart is now dead and a war-weary, middle-aged Robin decides to return to England. His first priority: rekindle his relationship with Maid Marian (Audrey Hepburn). However, if he figured on a peaceful life he didn't bargain on the machinations of the Sheriff of Nottingham and King John.
Scheda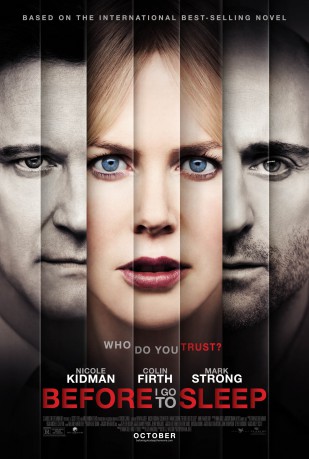 Before I Go to Sleep
Forty seven year old Christine Lucas wakes up in bed with a man she does not know, in an unfamiliar house. The man explains that he is her husband, Ben, and that she suffered brain damage from a car accident ten years earlier. Christine wakes up every morning with no memory of her life from her early twenties onwards. Christine receives treatment from Dr. Nasch, a neurologist at a local hospital who provides her a camera to record her thoughts and progress each day, and calls her every morning to remind her to watch the video in the camera. Soon, she starts to discover the truth around her.
Scheda
Trailer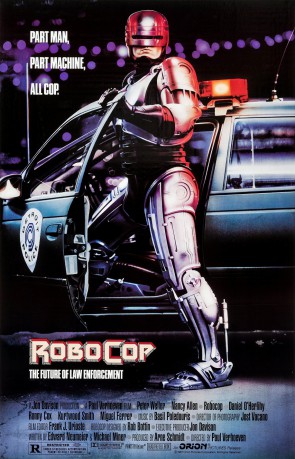 RoboCop
Detroit - in the future - is crime-ridden and run by a massive company. The company has developed a huge crime-fighting robot, which unfortunately develops a rather dangerous glitch. The company sees a way to get back in favor with the public when policeman Alex Murphy is killed by a street gang. Murphy's body is reconstructed within a steel shell and called RoboCop. RoboCop is very successful against criminals and becomes a target of supervillian Boddicker.
Scheda
Trailer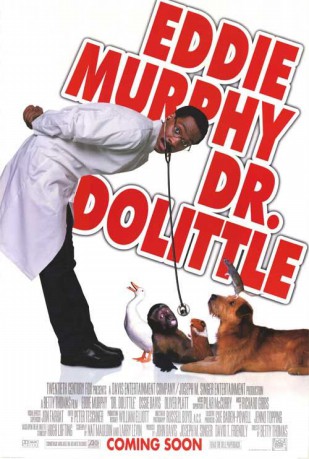 Doctor Dolittle
Dr. John Dolittle has the world in his hands: A beautiful wife at his side, two adorable daughters and a career that could not go better. One night, he nearly runs over a dog with his car. The dog yells "bonehead" and disappears. From then on, his childhood ability is back: To communicate with animals. Unfortunately, the word of Dolittle's ability is spreading quickly. Soon, many animals from rat to horse flock to his place to get medical advice. But his colleagues suspect he's going mad, and as the clinic Dolittle used to work for is about to being taken over for a huge amount of money, many decisions have to be made. Believe him? Put him into a mental institution? Sell the clinic? But also his family is close to breaking apart. Until a circus tiger falls seriously ill.
Scheda
Trailer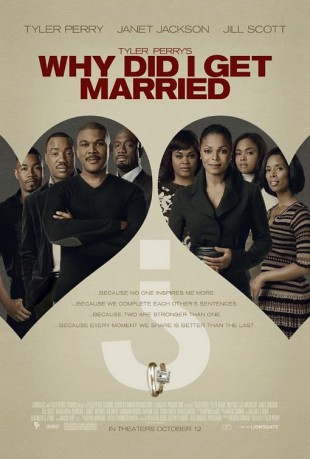 Why Did I Get Married?
Dr. Patricia Agnew, a psychologist, has written a best seller about marriage: hers and those of three other couples who together take a week's vacation each year to ask themselves, "Why did I get married?" It's time for one of those weeks, and all four relationships are strained: Patricia and her husband Gavin have the shadow of grief between them; Terry believes that Diane has abandoned him for her work; Angela, who's built a successful business, belittles her husband Marcus, who works for her; Mike is cruel to Sheila, his religious, overweight wife. During the week, each person's secret comes out. Will these marriages survive?
Scheda
Trailer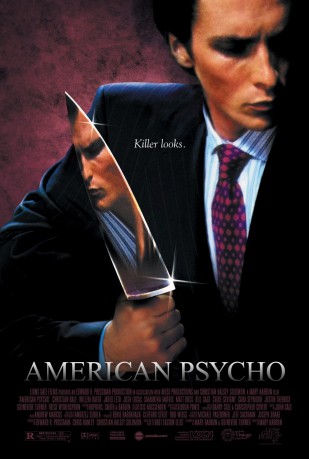 American Psycho
Patrick Bateman is handsome, well educated and intelligent. He is twenty-seven and living his own American dream. He works by day on Wall Street, earning a fortune to complement the one he was born with. At night he descends into madness, as he experiments with fear and violence.
Scheda
Trailer
Wall Street: Money Never Sleeps
As the global economy teeters on the brink of disaster, a young Wall Street trader partners with disgraced former Wall Street corporate raider Gordon Gekko on a two-tiered mission: To alert the financial community to the coming doom, and to find out who was responsible for the death of the young trader's mentor.
Scheda
Trailer