Pagina 1 di 9 Films: 400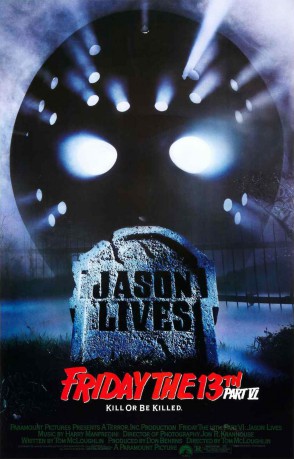 Jason Lives: Friday the 13th Part VI
Tommy Jarvis returns to the graveyard to make sure Jason Voorhees is dead and accidentally brings him back to life. Now it's up to Tommy to stop Jason's mindless killing and put him back where he belongs.
Scheda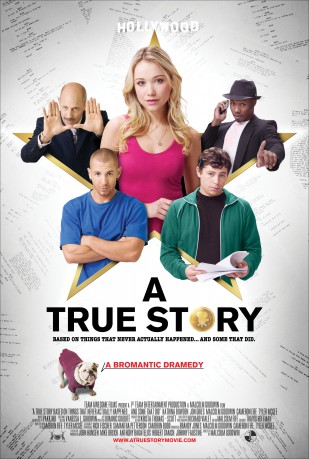 A True Story
Mike and Matt own nothing and share everything, including their life's work, a screenplay which seems to be their only escape from the harsh reality that is the Hollywood machine. Mike and Matt's friendship is put to the test as they fight to maintain their integrity amongst Hollywood's biggest temptations; money, greed, and slutty ex-girlfriends.
Scheda
Trailer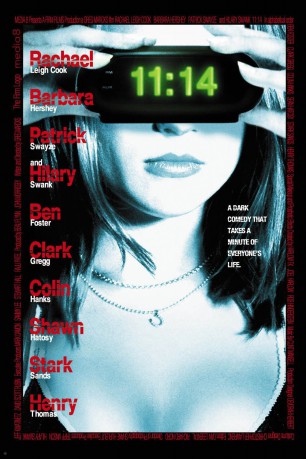 11:14
A few incidents that happen at 11:14 p.m. in the town of Middleton are seen from five different perspectives, each of the players who generally works toward self interest, not caring about the consequence to other people, and in the process exacerbating the situations by his or her actions. Jack, in town to meet someone, is a chronic drinker and driver, he still doing so despite having his license temporarily suspended. Teens Mark, Eddie, and Tim are out for a joyride in Mark's van, they generally causing havoc all in the name of having fun, that is until something goes wrong. Frank, out for a walk with his dog, stumbles across something which makes him jump to a conclusion about his daughter, to whom he is both overprotective and overly trusting. Duffy, who works as a clerk at Lloyd's EZZZ Stop convenience store, goes to the store just as it is closing to ask his friend, the clerk on duty, Buzzy, for a favor, which may be difficult for her to grant based on her own needs, and Cheri ...
Scheda
Trailer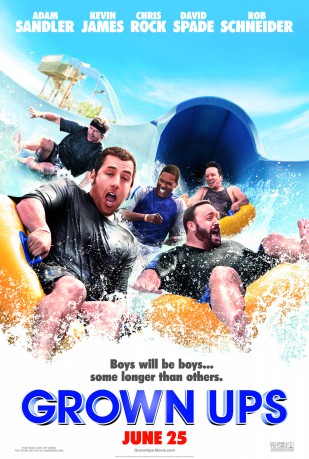 Grown Ups
In 1978, five 12-year-olds win a CYO basketball championship. Thirty years later, they gather with their families for their coach's funeral and a weekend at a house on a lake where they used to party. By now, each is a grownup with problems and challenges: Marcus is alone and drinks too much. Rob, with three daughters he rarely sees, is always deeply in love until he turns on his next ex-wife. Eric is overweight and out of work. Kurt is a househusband, henpecked by wife and mother-in-law. Lenny is a successful Hollywood agent married to a fashion designer; their kids take privilege for granted. Can the outdoors help these grownups rediscover connections or is this chaos in the making?
Scheda
Trailer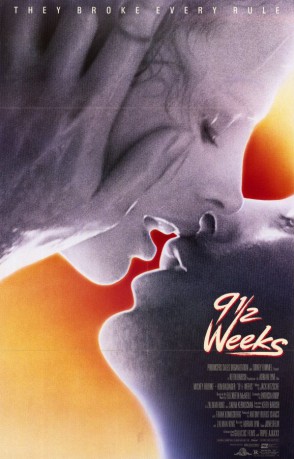 9½ Weeks
An erotic story about a woman, the assistant of an art gallery, who gets involved in an impersonal affair with a man. She barely knows about his life, only about the sex games they play, so the relationship begins to get complicated.
Scheda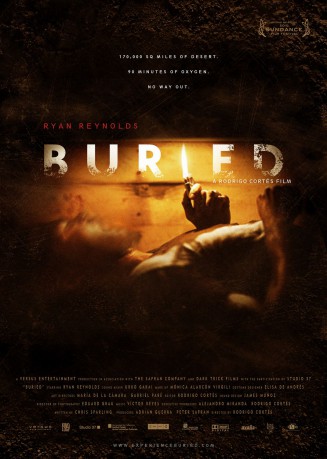 Buried
Waking groggy in pitch darkness, Paul Conroy, an American truck driver working in Iraq in 2006, slowly realizes he is trapped inside a wooden coffin, buried alive. With his cigarette lighter, he can see the trap he is in, and he quickly realizes that there's not enough air for him to live long. He finds within the coffin a working cellphone, which allows him contact with the outside world. But the outside world proves not to be very helpful at finding a man buried in a box in the middle of the Iraqi desert. Paul must rely on his best resource--himself.
Scheda
Trailer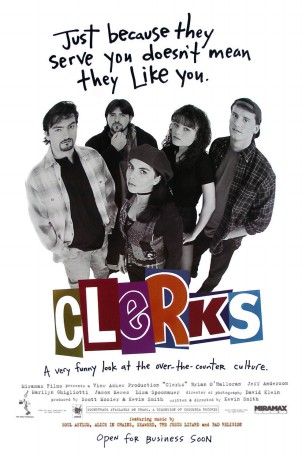 Clerks
Dante Hicks is not having a good day. He works as a clerk in a small convenience store and is told to come into work on his day off. Dante thinks life is a series of down endings and this day is proving to no different. He reads in the newspaper that his ex-girlfriend Caitlin is getting married. His present girlfriend reveals to have somewhat more experience with sex that he ever imagined. His principal concerns are the hockey game he has that afternoon and the wake for a friend who died. His buddy Randal Graves works as a clerk in the video store next and he hates his job just about as much as Dante hates his.
Scheda
Trailer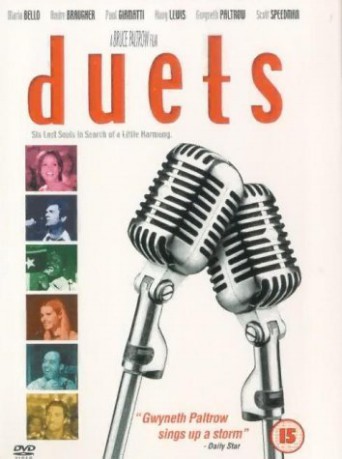 Duets
Duets is a road-trip comedy which revolves around the little known world of karaoke and the whimsical characters who inhabit it. There's the struggling singer who dreams of making it to the big time, a frustrated salesman who ends up on an unexpected road trip, the dysfunctional family performers which includes a con-artist and his long lost daughter, and an escaped convict with the voice of an angel. All roads lead to Omaha, site of a national karaoke competition where this motley group of singers and stars come together for a blow-out sing-off.
Scheda
Trailer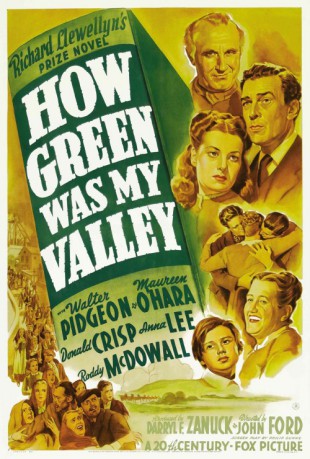 How Green Was My Valley
Life is hard in a Welsh mining town and no less so for the Morgan family. Seen through the eyes of the family's youngest, Huw, we learn of the family's trials and tribulations. Family patriarch Gwilym and his older sons work in the mines, dangerous and unhealthy as it is. Gwilym has greater hopes for his youngest son, but Huw has his own ideas on how to honor his father. Daughter Angharad is the most beautiful girl in the valley and is very much in love with Mr. Gruffydd, who isn't sure he can provide her the life she deserves. Times are hard and good men find themselves out of work and exploited by unseen mine owners.
Scheda
Trailer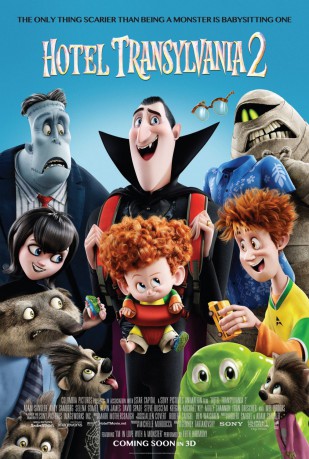 Hotel Transylvania 2
The Drac pack is back for an all-new monster comedy adventure in Sony Pictures Animation's Hotel Transylvania 2! Everything seems to be changing for the better at Hotel Transylvania... Dracula's rigid monster-only hotel policy has finally relaxed, opening up its doors to human guests. But behind closed coffins, Drac is worried that his adorable half-human, half-vampire grandson, Dennis, isn't showing signs of being a vampire. So while Mavis is busy visiting her human in-laws with Johnny - and in for a major cultural shock of her own - "Vampa" Drac enlists his friends Frank, Murray, Wayne and Griffin to put Dennis through a "monster-in-training" boot camp. But little do they know that Drac's grumpy and very old, old, old school dad Vlad is about to pay a family visit to the hotel. And when Vlad finds out that his great-grandson is not a pure blood - and humans are now welcome at Hotel Transylvania - things are going to get batty!
Scheda
Trailer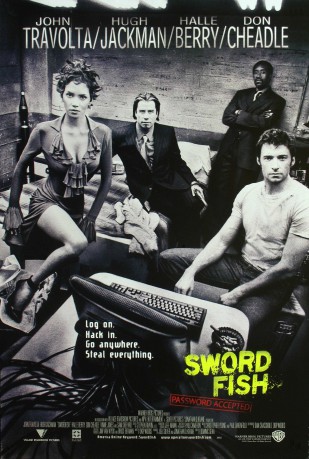 Swordfish
When the DEA shut down its dummy corporation operation codenamed SWORDFISH in 1986, they had generated $400 million which they let sit around; fifteen years of compound interest has swelled it to $9.5 billion. A covert counter-terrorist unit called Black Cell, headed by the duplicitious and suave Gabriel Shear, wants the money to help finance their raise-the-stakes vengeance war against international terrorism, but it's all locked away behind super-encryption. He brings in convicted hacker Stanley Jobson, who only wants to see his daughter Holly again but can't afford the legal fees, to slice into the government mainframes and get the money.
Scheda
Trailer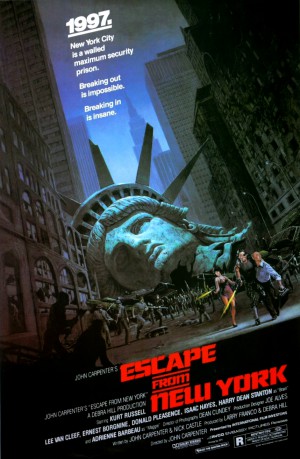 Escape from New York
In the future, crime is out of control and New York City's Manhattan is a maximum security prison. Grabbing a bargaining chip right out of the air, convicts bring down the President's plane in bad old Gotham. Gruff Snake Plissken, a one-eyed lone warrior new to prison life, is coerced into bringing the President, and his cargo, out of this land of undesirables.
Scheda
Trailer
Borat: Cultural Learnings of America for Make Benefit Glorious Nation of Kazakhstan
Borat Sagdiyev is a TV reporter of a popular show in Kazakhstan as Kazakhstan's sixth most famous man and a leading journalist. He is sent from his home to America by his government to make a documentary about American society and culture. Borat takes a course in New York City to understand American humor. While watching Baywatch on TV, Borat discovers how beautiful their women are in the form of C. J. Parker, who was played by actress Pamela Anderson who hails from Malibu, California. He decides to go on a cross-country road trip to California in a quest to make her his wife and take her back to his country. On his journey Borat and his producer encounter a country full of strange and wonderful Americans, real people in real chaotic situations with hysterical consequences.
Scheda
Trailer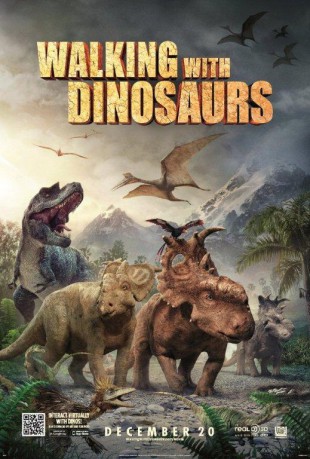 Walking with Dinosaurs 3D
For the first time in movie history, audiences will truly see and feel what it was like when dinosaurs ruled the Earth. "Walking with Dinosaurs" is the ultimate immersive experience, utilizing state of the art 3D to put audiences in the middle of a thrilling and epic prehistoric world, where an underdog dino triumphs to become a hero for the ages.
Scheda
Trailer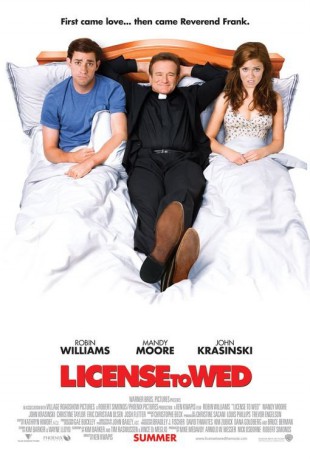 License to Wed
Sadie and Ben are in love, and although Ben suggests getting married in the Caribbean, Sadie has her heart set on a wedding at the family church, St. Augustine's. Ben says sure, and they meet with the pastor, Rev. Frank. The only date open for two years is three weeks away, and Frank insists the kids go through his marriage prep course. They're to write their own vows; he also demands chastity, bugs their apartment, initiates arguments, has them care for robot twins, creates friction between Ben and her family, and raises doubts in Sadie. Desperate, Ben looks for dirt on Frank. Can he undermine Frank's authority and keep Sadie's heart?
Scheda
Trailer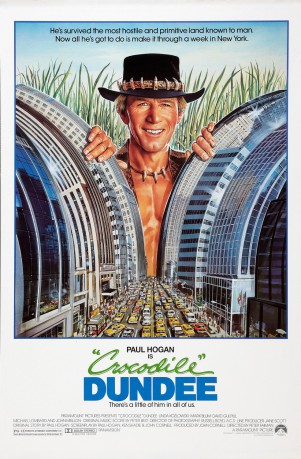 Crocodile Dundee
Michael J. "Crocodile" Dundee is an Australian crocodile hunter who lives in the Australian outback and runs a safari business with his trusted friend and mentor Walter Reilly. After surviving a crocodile attack, a New York journalist named Sue arrives to interview Mick about how he survived and learns more about the crocodile hunter. After saving Sue from a crocodile, Sue invites Mick to visit New York City, since Mick has never been to a city. Mick finds the culture and life in New York City a lot different than his home and he finds himself falling in love with Sue.
Scheda
Trailer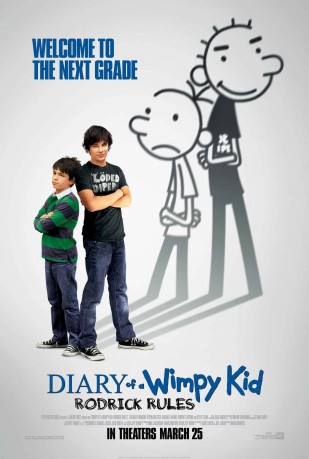 Diary of a Wimpy Kid: Rodrick Rules
Greg and Rodrick don't get along, and his parents are fully aware of that. In order to help them get along, Greg's mother introduces Mom Bucks, which rewards them for getting along. But Rodrick isn't the only problem. He has to deal with any conflicts involving Holly Hills, as well as other embarrassing situations. Will Greg and Rodrick get along?
Scheda
Trailer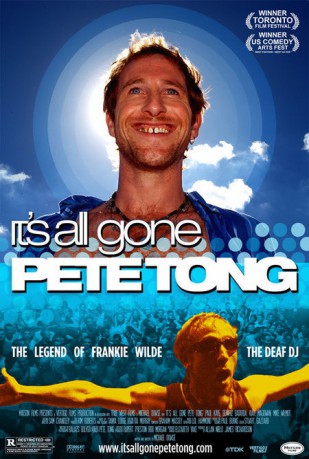 It's All Gone Pete Tong
Its All Gone Pete Tong is a comedy following the tragic life of legendary Frankie Wilde. The story takes us through Frankie's life from one of the best DJ's alive, through subsequent battle with a hearing disorder, culminating in his mysterious disappearance from the scene. A genius in his own right, he clawed his way to the top of the DJ ranks, now living the opulent life of a superstar, he resides in his trophy villa in Ibiza with his trophy wife. This is when tragedy hits. Due to a hearing disorder he is rapidly going deaf with only one functioning ear to complete the new Ibiza season. How is he doing behind the decks? Horrible. How is he doing in the studio where he produces his remixes? Frankie dives into a low period, struggling with deafness in utter depression. After a year of locking himself away he emerges on the other side with a fresh attitude towards his affliction. He accepts his deafness and learns to function without sound. Will Frankie make it back to the DJ booth? ...
Scheda
Trailer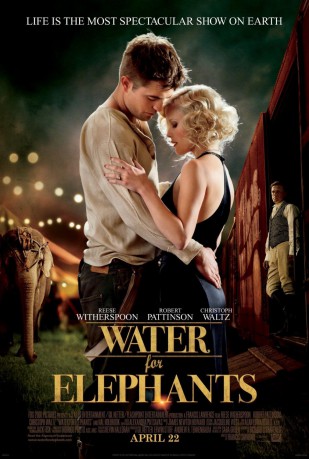 Water for Elephants
After his parents' death, Jacob Jankowski is left penniless and homeless. Events lead him to joining the circus as their vet, working under their unstable boss August whose violent tendencies give everyone reason to be cautious around him, including his beautiful and quiet wife Marlena, whom August is very possessive of and who Jacob finds himself soon falling in love with.
Scheda
Trailer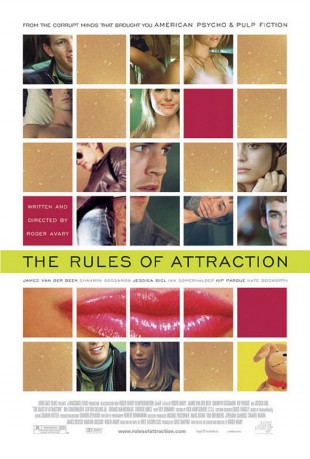 The Rules of Attraction
Camden College. Sean Bateman is the younger brother of depraved Wall Street broker Patrick Bateman. He's also a drug dealer who owes a lot of money to "fellow" dealer Rupert Guest, as well as a well-known womanizer, for he sleeps with nearly half of the female population on campus. Lauren Hynde is, technically, a virgin. She's saving herself for her shallow boyfriend, Victor Johnson, who's left the States to backpack across Europe. Her slutty roommate, Lara, has the hots for Victor as well. Paul Denton, who used to date Lauren, is openly bisexual and attracted to Mitchell Allen, who's dating Candice to prove to Paul that he's not gay. Sean loves Lauren. Paul loves Sean. And Lauren may love Sean.
Scheda
Trailer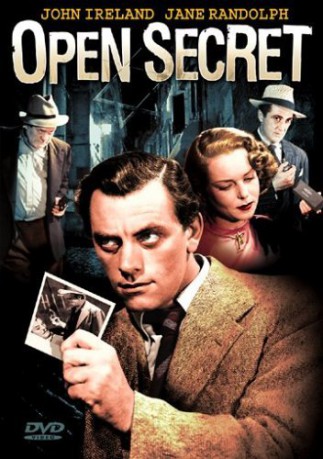 Open Secret
Newlyweds come to visit groom's friend, only to discover him missing; and their investigation uncovers evidence of a ring of anti-semites terrorizing the neighborhood.
Scheda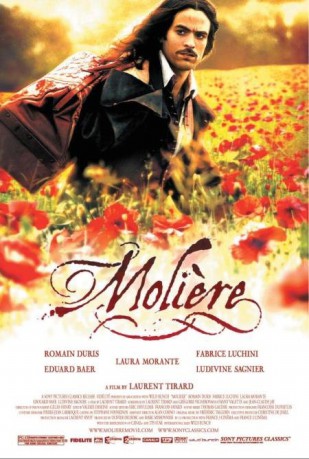 Molière
In 1657, playwright/actor Molière, having been given a theater in the capital by the King, is back in Paris after touring the kingdom of France with his company of players. One day, a young lady asks him to follow her to the deathbed of her mother... Thirteen years earlier, Molière already runs a troupe but goes broke and is thrown to prison. Fortunately (?) his debt is covered by Monsieur Jourdain, a rich man who wants him to help him rehearse a one-act play he has written with a view to seducing a beautiful bright young widow, Célimène. As Jourdain is married to Elmire, and is the "respectable" father of two daughters his design must remain secret so Molière is introduced into the house as Tartuffe, an austere priest...
Scheda
Trailer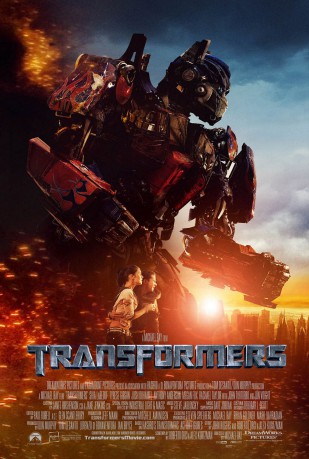 Transformers
A long time ago, far away on the planet of Cybertron, a war is being waged between the noble Autobots (led by the wise Optimus Prime) and the devious Decepticons (commanded by the dreaded Megatron) for control over the Allspark, a mystical talisman that would grant unlimited power to whoever possesses it. The Autobots managed to smuggle the Allspark off the planet, but Megatron blasts off in search of it. He eventually tracks it to the planet of Earth (circa 1850), but his reckless desire for power sends him right into the Arctic Ocean, and the sheer cold forces him into a paralyzed state. His body is later found by Captain Archibald Witwicky, but before going into a comatose state Megatron uses the last of his energy to engrave into the Captain's glasses a map showing the location of the Allspark, and to send a transmission to Cybertron. Megatron is then carried away aboard the Captain's ship. A century later, Captain Witwicky's grandson Sam Witwicky (nicknamed Spike by his friends) ...
Scheda
Trailer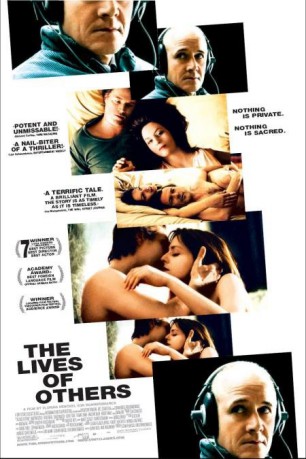 The Lives of Others
Gerd Wiesler is an officer with the Stasi, the East German secret police. The film begins in 1984 when Wiesler attends a play written by Georg Dreyman, who is considered by many to be the ultimate example of the loyal citizen. Wiesler has a gut feeling that Dreyman can't be as ideal as he seems, and believes surveillance is called for. The Minister of Culture agrees but only later does Wiesler learn that the Minister sees Dreyman as a rival and lusts after his partner Christa-Maria. The more time he spends listening in on them, the more he comes to care about them. The once rigid Stasi officer begins to intervene in their lives, in a positive way, protecting them whenever possible. Eventually, Wiesler's activities catch up to him and while there is no proof of wrongdoing, he finds himself in menial jobs - until the unbelievable happens.
Scheda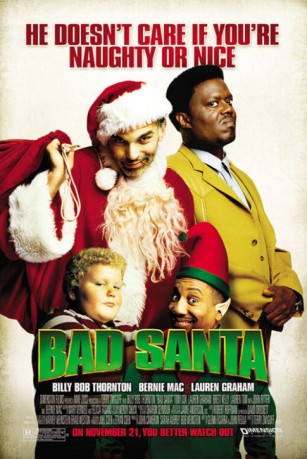 Bad Santa
Willie T. Stokes is a convicted con man who's led a miserable life. He drinks heavily and constantly embarrasses himself publicly. He only works once a year dressed as Santa. But then come Christmas Eve, he and his pint-sized helper dwarf Marcus stage elaborate robberies and take their department stores for everything they got. This time around, Willie gets distracted by large women, a bartender who is attracted to Santas, and a kid who's convinced he's the real deal. However, Marcus must once again put up with Willie's heavy drinking and a series of incidents that constantly shoot themselves in the foot. Will Willie and Marcus make it to next Christmas? Or will this be the year the dynamic duo finally face justice?
Scheda
Trailer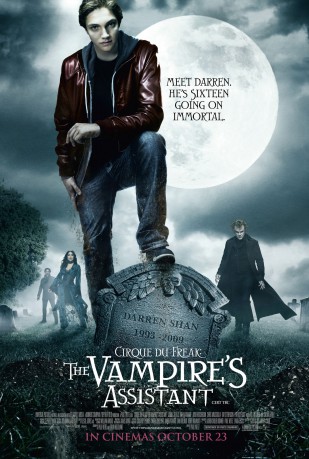 Cirque du Freak: The Vampire's Assistant
Teenager Darren Shan is an excellent student and the pride and joy of his perfect middle-class family, but his best friend is the reckless Steve. When they receive a flyer with an advertisement for a freak show, they sneak to the theater to see the attractions. The star attraction is a vampire called Larten Crepsley, who performs with a colorful yet very lethal spider. After the show, Darren tarries to see the spider and overhears Steve unsuccessfully trying to convince Larten to transform him into a vampire. Darren steals Larten's spider, which later bites Steve. In seeking an antidote from Larten, Darren accepts a deal to become his half-vampire assistant.
Scheda
Trailer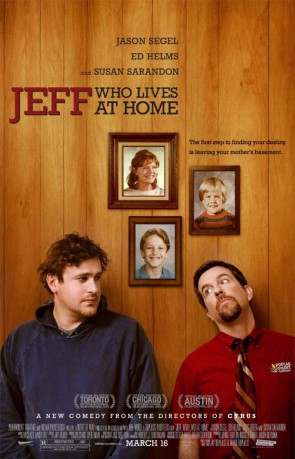 Jeff, Who Lives at Home
Jeff, at 30, lives in his mom's basement, unemployed, looking for signs about what to do with his life. He answers a wrong-number call for "Kevin". Later, on a bus, he sees someone wearing a jersey with "Kevin" on the back. Jeff follows him. Meanwhile, Jeff's brother, Pat, a tone-deaf salesman, upsets his wife by buying a Porsche they cannot afford; Pat runs into Jeff soon after and they see Pat's wife with another man. At her job, Jeff and Pat's mom receives e-mails from a secret admirer; she tries to figure out who it is. Misunderstandings, errors, and confrontations abound. A backup on the Lake Pontchartrain Causeway brings things to a head.
Scheda
Trailer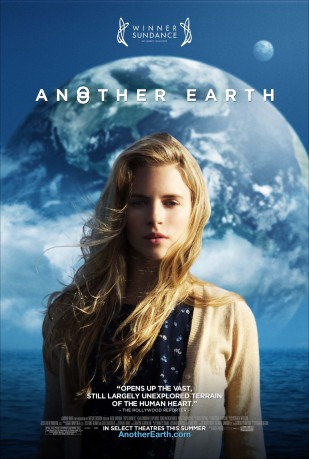 Another Earth
SPOILER: Seventeen year-old Rhoda Williams receives an acceptance letter from MIT and she celebrates with her friends. On the same night, a planet similar and close to Earth is discovered and called Earth 2. Rhoda drives her car looking at Earth 2 and crashes with composer John Burroughs, killing his pregnant wife and his baby son. Rhoda goes to prison and four years later she is released and moves to her parents' house. She finds a job as high-school janitor, but tries to commit suicide. She survives, however, and submits an essay to a contest where the prize is a ticket to travel to Earth 2. Meanwhile the scientists discover that Earth 2 is a mirror of Earth and the synchronicity between the dwellers was interrupted when the planets were seen by each other. One day, Rhoda decides to visit John Burroughs, whose life was destroyed after the death of his family, to admit to him that she had killed his family. However she does not have the nerve to tell him the truth. So she lies and ...
Scheda
Trailer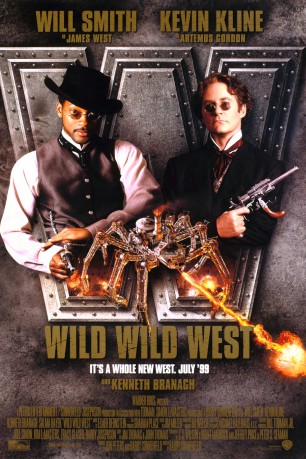 Wild Wild West
Jim West is a guns-a-blazing former Civil War hero. Artemus Gordon is an inventive U.S. Marshal who excels in disguise. When the United States is threatened by psychotic Confederate Arliss Loveless, President Ulysses S Grant teams the duo up to bring him to justice. On a hazard-packed train journey from Washington, D.C. to Utah, West and Gordon must combine their skills to best Loveless and his diabolical machines.
Scheda
Trailer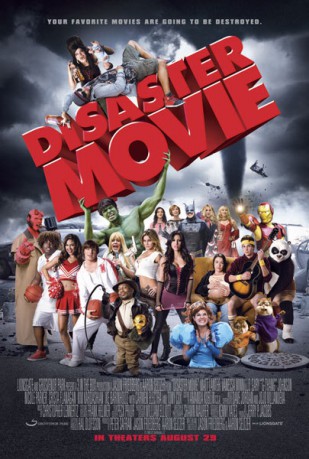 Disaster Movie
Will, Lisa, and two of their friends attempt to flee man-made and natural disasters and encounter Batman, Hancock, The Hulk, Indiana Jones, Hannah Montana, Michael Jackson, Beowulf, the Love Guru, Iron Man, rabid chipmunks amongst others in their seemingly vain efforts to seek help and shelter from unknown threats.
Scheda
Trailer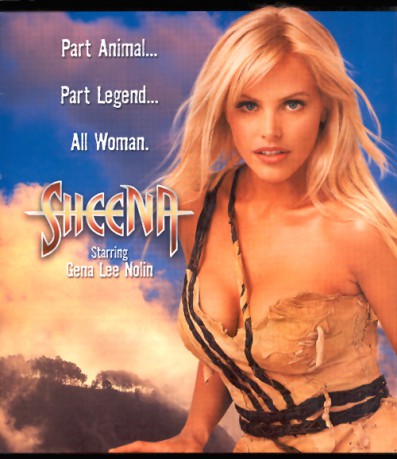 Sheena - Stagione 1
Orphaned at the age of 6, Shirley Hamilton is taken in by the Shamaness Kali and taught how to morph into almost any animal. She shall become Sheena, Queen of the Jungle.
Scheda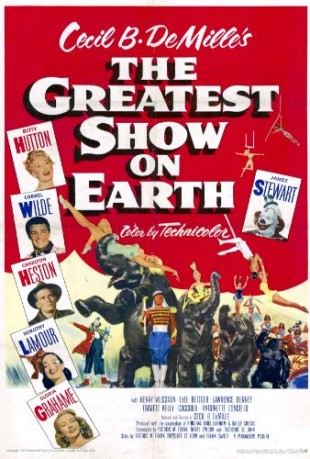 The Greatest Show on Earth
To ensure a full profitable season, circus manager Brad Braden engages The Great Sebastian, though this moves his girlfriend Holly from her hard-won center trapeze spot. Holly and Sebastian begin a dangerous one-upmanship duel in the ring, while he pursues her on the ground. Subplots involve the secret past of Buttons the Clown and the efforts of racketeers to move in on the game concessions. Let the show begin!
Scheda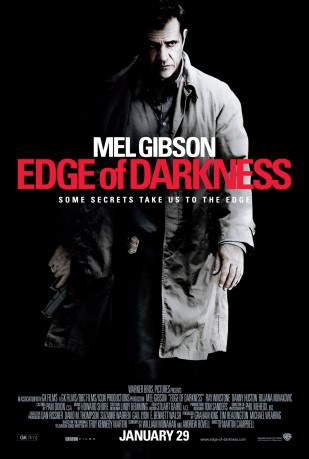 Edge of Darkness
Thomas Craven is a detective who has spent years working the streets of Boston. When his own daughter is killed outside his own home, Craven soon realizes that her death is only one piece of an intriguing puzzle filled with corruption and conspiracy, and it falls to him to discover who is behind the crime.
Scheda
Trailer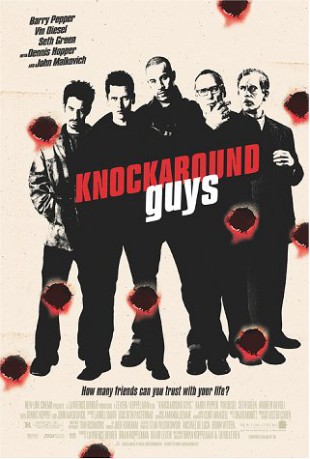 Knockaround Guys
The four sons (Diesel, Green, Pepper, Davoli) of major Brooklyn mobsters have to team up to retrieve a bag of cash in a small Montana town ruled by a corrupt sheriff. Specifically, the story gets started when Matt Demaret (Pepper) goes on a job to deliver the money for his mob father (Hopper) on the advice of his uncle (Malkovich). Things don't go as planned though...
Scheda
Trailer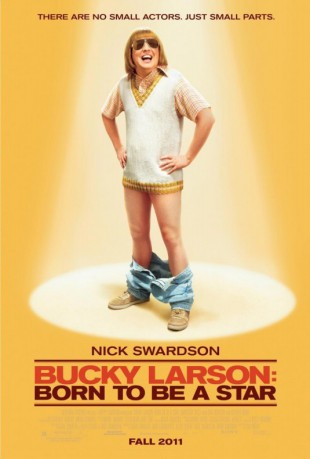 Bucky Larson: Born to Be a Star
Living in small town Iowa, Bucky Larson is a simple minded, uneducated, beaver toothed young man still living with his protective parents, Jeremiah and Debbie Larson. Initially saddened when he is fired from his job as a bagger at a supermarket, he eventually sees it as a sign that he is destined for greatness in some other field. Based on some information he learns, Bucky believes that destiny is to become a porn star, despite he being a virgin and only having recently learned what masturbation is. With his parents' blessing, Bucky hops on a bus to Los Angeles to make it big there as a porn star. He is taken under the wings of a few people in LA. On the professional side, he meets the reigning king of porn, Dick Shadow, who only sees in Bucky a laughing stock. But washed up porn director Miles Deep stumbles across what he sees as an untapped niche market for Bucky's limited talents. Miles has the challenge of trying to convince investors who only see in Bucky the antithesis of porn. ...
Scheda
Trailer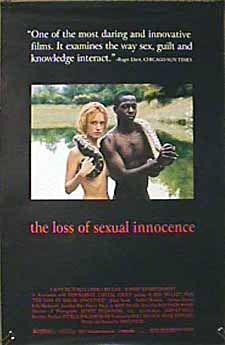 The Loss of Sexual Innocence
Non-linear film tells the sexual story of a film director from his life at age 5, 12 and 16, a man embarking on his first film in 1950s Tunisia, and finally to his current life. Along the way, as a teen, he has sexual exploits with an older woman, gets involved with an Italian couple in Tunisia that culminates in the killing of a local boy and the brutal revenge murder of the woman and, ultimately, is married to a cold woman.
Scheda
Trailer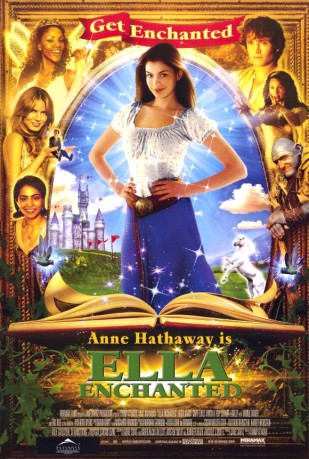 Ella Enchanted
Based on Gail Carson Levine's award winning novel, this is the story of Ella, a young woman who was given a "gift" of obedience by a fairy named Lucinda. She must obey anything anyone tells her to do. When her mother passes away, she is cared for by her thoughtless and greedy father who remarries a loathsome woman with two treacherous daughters. This modern-day, fantasy Cinderella story features fairies, ogres and elves...as well as a hero in the guise of Prince Charmont, whom Ella falls in love with. Unlike Cinderella though, she must depend on herself and her intelligence to get her through her troubles and find Lucinda in order for her "curse" to be broken!
Scheda
Trailer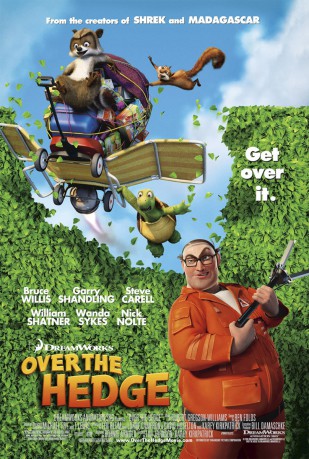 Over the Hedge
RJ, a raccoon who needs food, accidentally takes food from a hungry bear named Vincent and he wants his food to be found in exactly the same place in a week. He finally finds that an animal family, with a tortoise named Verne as their leader, could help him restore the food from the suburbia, the gateway to the good life. But little does RJ know, there is a woman who has recently hired an exterminator to try to hunt them down.
Scheda
Trailer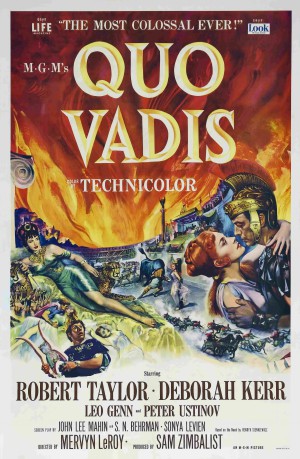 Quo Vadis
Returning to Rome after three years in the field, General Marcus Vinicius (Robert Taylor) meets Lygia (Deborah Kerr) and falls in love with her, though as a Christian, she wants nothing to do with a warrior. Though she grew up Roman, the adopted daughter of a retired General, Lygia is technically a hostage of Rome. Marcus gets Emperor Nero (Sir Peter Ustinov) to give her to him for services rendered, but finds himself succumbing gradually to her Christian faith.
Scheda
Trailer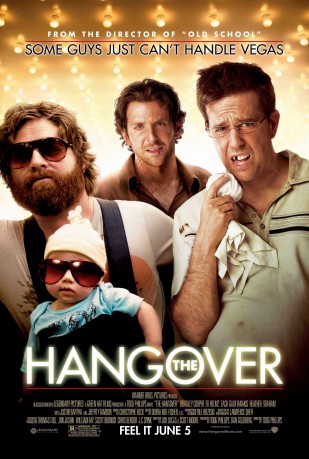 The Hangover
Angelenos Doug Billings and Tracy Garner are about to get married. Two days before the wedding, the four men in the wedding party - Doug, Doug's two best buddies Phil Wenneck and Stu Price, and Tracy's brother Alan Garner - hop into Tracy's father's beloved Mercedes convertible for a 24-hour stag party to Las Vegas. Phil, a married high school teacher, has the same maturity level as his students when he's with his pals. Stu, a dentist, is worried about everything, especially what his controlling girlfriend Melissa thinks. Because she disapproves of traditional male bonding rituals, Stu has to lie to her about the stag, he telling her that they are going on a wine tasting tour in the Napa Valley. Regardless, he intends on eventually marrying her, against the advice and wishes of his friends. And Alan seems to be unaware of what are considered the social graces of the western world. The morning after their arrival in Las Vegas, they awaken in their hotel suite each with the worst ...
Scheda
Trailer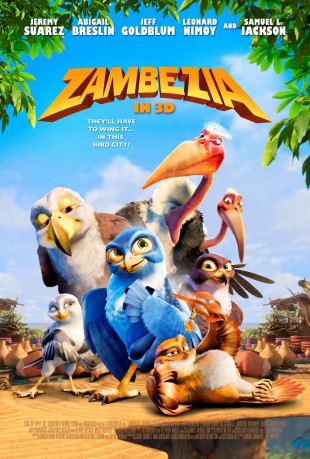 Zambezia
Set in a bustling bird city on the edge of the majestic Victoria Falls, "Zambezia" is the story of Kai, a naïve, but high-spirited young falcon who travels to the bird city of "Zambezia", where he discovers the truth about his origins and, in defending the city, learns how to be part of a community.
Scheda
Trailer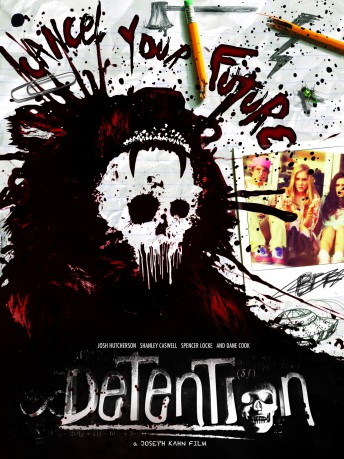 Detention
This comedy/horror movie centers about a group of teens who go to Grizzly Lake High School. When one of their classmates is killed by someone dressed up as 'Cinderhella' (a character from a popular horror movie), they all fall under suspicion, but when they all get detention, they try to work out who it is.
Scheda
Trailer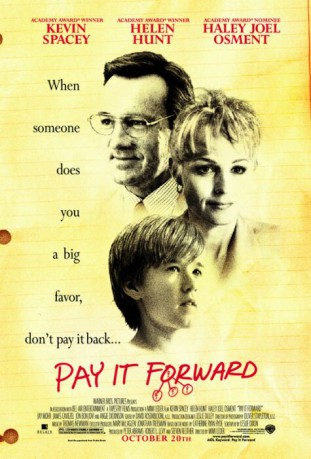 Pay It Forward
Young Trevor McKinney, troubled by his mother's alcoholism and fears of his abusive but absent father, is caught up by an intriguing assignment from his new social studies teacher, Mr. Simonet. The assignment: think of something to change the world and put it into action. Trevor conjures the notion of paying a favor not back, but forward--repaying good deeds not with payback, but with new good deeds done to three new people. Trevor's efforts to make good on his idea bring a revolution not only in the lives of himself, his mother and his physically and emotionally scarred teacher, but in those of an ever-widening circle of people completely unknown to him.
Scheda
Trailer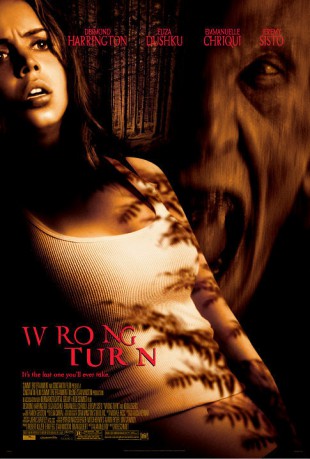 Wrong Turn
Chris Flynn is driving his car for a job interview in another city. However, an accident with a trunk transporting chemical products blocks the highway and Chris looks for an alternative route through the mountains of West Virginia to accomplish his schedule. Due to a lack of attention, he crashes another car parked in the middle of the road with flat tires. Chris meets a group of five friends, who intended to camp in the forest, and they decide to leave the couple Francine and Evan on the place, while Chris, Jessie, Carly and her fiancé Scott tries to find some help. They find a weird cabin in the middle of nowhere, where three violent cannibalistic mountain men with the appearance of monsters live. The two couples try to escape from the mountain men while chased by them.
Scheda
Trailer