Pagina 4 di 9 Films: 400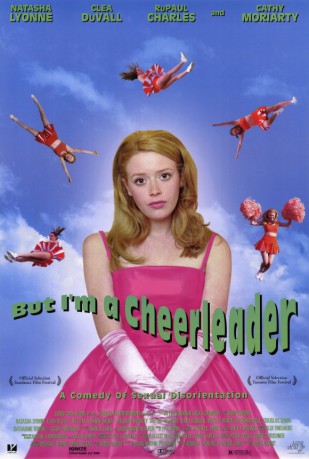 But I'm a Cheerleader
Megan is an all-American girl. She's a cheerleader and has a boyfriend, but she doesn't like kissing him very much, and she's pretty tactile with her cheerleader friends, and she only has pictures of girls up in her locker. Her parents and friends conclude that she *must* be gay and send her off to "sexual redirection" school, full of admittedly homosexual misfits, where she can learn how to be straight. Will Megan be turned around to successful heterosexuality, or will she succumb to her love for the beautiful Graham?
Scheda
Trailer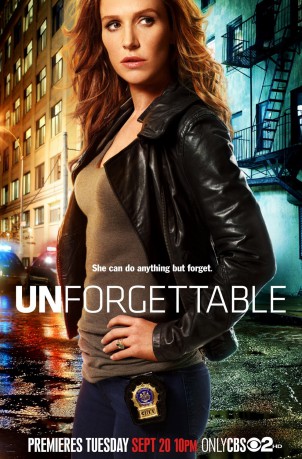 Unforgettable - Stagione 1
Carrie Wells, a former police detective, has a rare ability to remember virtually everything she experiences including detailed visual recall. She returns to police work and uses her ability to solve crimes.
Scheda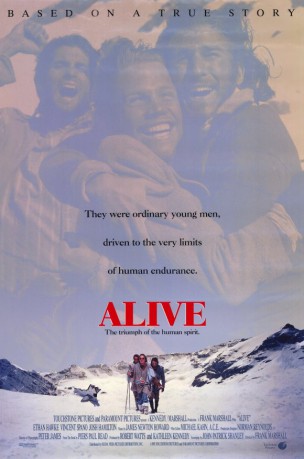 Alive
In 1972, the Uruguayan rugby team is flying to Chile to play a game. However, the plane from the Uruguayan Air Force with 45 people crashes on the Andes Mountains and after the search party, they are considered dead. Two months after the crash, the sixteen survivors are finally rescued. Along the days, the starved survivors decide to eat flesh from the bodies of their comrades to survive.
Scheda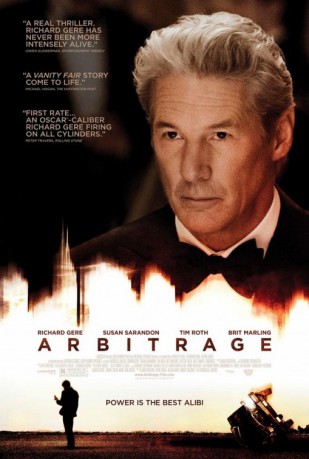 Arbitrage
Robert Miller is a successful financial businessman with a loving wife and a smart daughter ready to take over the family business. Professional secrets involving illegal fraudulent activities start coming out at the same time that Robert's personal secrets take a turn for the worse and threaten to derail everything he has achieved.
Scheda
Trailer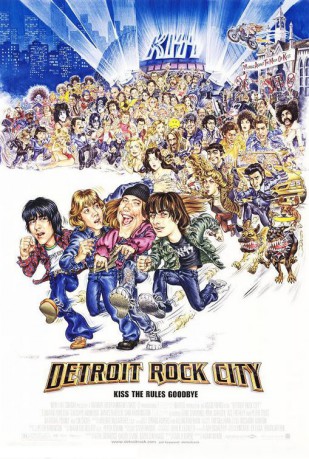 Detroit Rock City
Four members of a high school band called Mystery do everything they can to attend a KISS concert in Detroit. In order to make it to the show they must steal, cheat, strip, deal with an anti-rock mom and generally do whatever it takes to see the band that has inspired them to be musicians.
Scheda
Trailer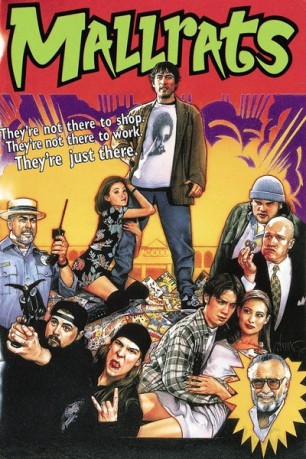 Mallrats
Brodie Bruce, a Sega and comic book obsessed college student, and his best friend, TS Quint, are both dumped by their girlfriends on the same day, and to deal with their loss, they both go to the local mall. Along the way, they meet up with some friends, including Willam, a guy who stares at Magic Eye pictures, desprately trying to see the hidden image; Gwen, one of TS's ex-girlfriends; and Jay & Silent Bob, of Clerks fame. Eventually, they decide to try and win back their significant others, and take care of their respective nemesises (TS's girlfriend's father, and a store clerk who hates the two for not having any shopping agenda).
Scheda
Trailer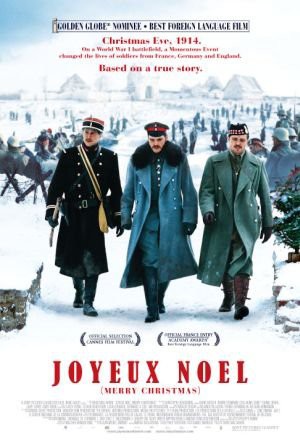 Joyeux Noel
In 1914, World War I, the bloodiest war ever at that time in human history, was well under way. However on Christmas Eve, numerous sections of the Western Front called an informal, and unauthorized, truce where the various front-line soldiers of the conflict peacefully met each other in No Man's Land to share a precious pause in the carnage with a fleeting brotherhood. This film dramatizes one such section as the French, Scottish and German sides partake in the unique event, even though they are aware that their superiors will not tolerate its occurrence.
Scheda
Trailer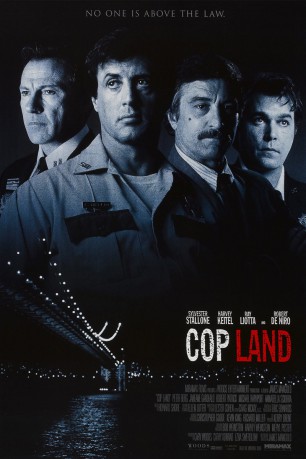 Cop Land
Sometime in the 1970's, police officers from New York City wanted a safe haven to live, away from the dangers of the streets of New York City, this is when they established a "Cop Land" in the small New Jersey town of Garrison. Freddy Heflin who was always admired by the New York cops wanted to become one, but because he was deaf in one ear this prevents him from achieving his goal, but has become sheriff of Garrison. Recently there have been a dark omen surrounding the NYPD, and Freddy is now investigating on this case, then Internal Affairs officer Mo Tilden is also on the case and asks Freddy for help, but Freddy could not. Now Freddy suspects that a New York City cop named Ray Donlan might be one of the many cops who is corrupted by the mob and other criminals. Now, Freddy must find a cop who is nicknamed "Superboy" who can testify against Donlan and protect him, before Donlan finds Superboy and kills him.
Scheda
Trailer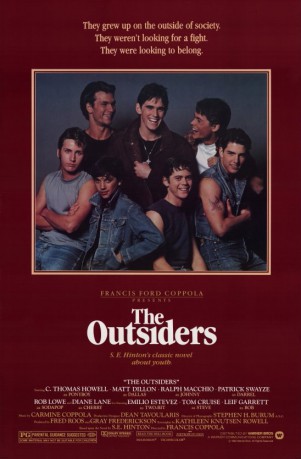 The Outsiders
Tulsa, Oklahoma, 1965. Fourteen-year-old Ponyboy Curtis is the youngest of three orphaned brothers who live on the north side of town, the "wrong side" of the tracks. Sensitive Ponyboy used to have a good relationship with his oldest brother Darrel, but since Darrel became the household caregiver, he is always on Ponyboy's case. Caught in the middle is third brother Sodapop, who dropped out of school to work full time. They all belong to The Greasers, a gang of boys from the north side also from working class families, often broken. Ponyboy's main concern is that any problem they may encounter, especially in their Greaser activities, will lead to the authorities splitting up their family. He also believes Darrel would have outgrown them and become something in his life if it wasn't for his loyalty to the gang, and the need to take care of the family. The rest of the world sees the Greasers as all the same, the face being Dallas Winston, the most volatile one who has just been released...
Scheda
Trailer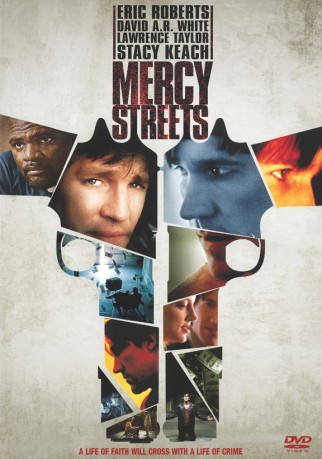 Mercy Streets
Estranged twin brothers - one a con man, the other an Episcopal deacon - accidentally switch places... and find God in the process.
Scheda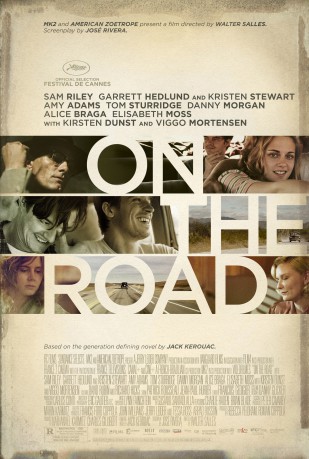 On the Road
Shaken by the death of his father and discouraged by his stalled career, writer Sal Paradise goes on a road trip hoping for inspiration. While traveling, he is befriended by charismatic and fearless Dean Moriarty and Moriarty's free-spirited and seductive young wife, Marylou. Traveling across the American southwest together, they strive to break from conformity and and search the unknown, and their decisions change the very course of their lives.
Scheda
Trailer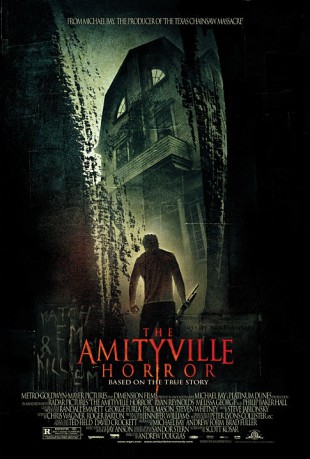 The Amityville Horror
In December 1975, George and Kathy Lutz along with their three children move into an elegant Long Island house. What they don't know is that the house was the site of a horrific mass murder a year before. They decide to keep the house and attempt to keep the horror in the past, but are now haunted by a murderous presence. This is until, George starts to behave weirdly and their daughter, Chelsea starts to see people. What follows is 28 days of sheer, unbridled terror for the family with demonic visions of the dead. Based on the true story of George and Kathy Lutz, The Amityville Horror remains one of the most horrifying haunted house stories ever told - because it actually happened.
Scheda
Trailer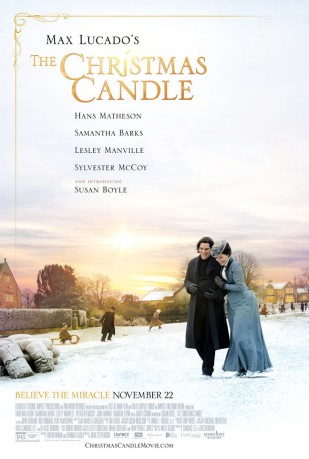 The Christmas Candle
Deep in the heart of the English countryside lies the enchanting village of Gladbury. Legend has it every twenty-five years an angel visits the village candlemaker and touches a single candle. Whoever lights this candle and prays before it receives a miracle on Christmas Eve, but in 1890, at the dawn of the electric age, this centuries old legend may come to an end. When David Richmond, a progressive young minister, arrives in Gladbury, the villagers discover a new formula for miracles: good deeds and acts of kindness. While David's quest to modernize Gladbury sets him at odds with the old world candlemaker, he finds an unlikely ally in the lovely skeptic, Emily Barstow. Now, the fiery candlemaker must fight to preserve the legacy of the Christmas Candle, but when the blessed candle goes missing, the miraculous and human collide in the most astonishing Christmas the village of Gladbury has ever seen.
Scheda
Trailer
Hearts in Atlantis
This is a gentle, innocent film about the reflections of an aging man, who returns to his home town after the death of his best friend. Memories of life at age 11 floods back as it was a magical time that changed his life. Three 11 year old children (Bobby, Carol, and Sully) share their lives. Carol and Bobby have a special affection for one another including sharing a kiss "by which all others will be measured". Bobby lives with his mother, a bitter, vain woman who looks for pleasures for herself without sharing much with her son. Into their lives comes a mysterious new boarder, who befriends the boy but generates distrust from the mother. As time passes, the man and boy share confidences and special powers are revealed. The man warns the boy to be on the lookout for the "lowmen", who were seeking him. The two share a summer's adventures and come to love one another before the inevitable happens. A confrontation with a school bully also changes everyone.
Scheda
Trailer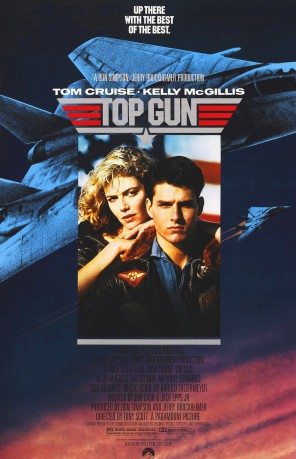 Top Gun
Code-named "Maverick", Pete Mitchell, the impetuous daredevil Navy-pilot ace, is accepted into Miramar's elite Fighter School, also known as "Top Gun". There, as the impulsive pilot competes with the best of the best, not only will he meet Charlie, the flying school's curvaceous astrophysics instructor, but also the brilliant and highly competitive fellow student, "Iceman", with whom right from the start, he will engage in a reckless contest. As Maverick is haunted by his father's mysterious death, will he be able to suppress his wild nature to win both the prestigious Top Gun Trophy and the girl?
Scheda
Trailer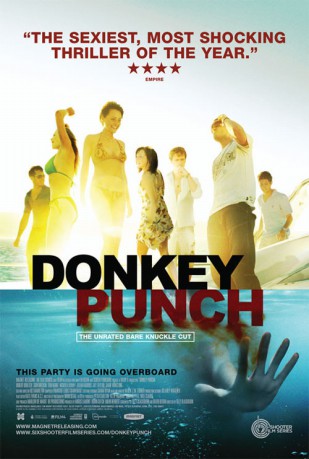 Donkey Punch
After meeting at a nightclub in a Mediterranean resort, seven young adults decide to continue partying aboard a luxury yacht in the middle of the ocean. But when one of them dies in a freak accident, the others argue about what to do, which leads to a ruthless fight for survival.
Scheda
Trailer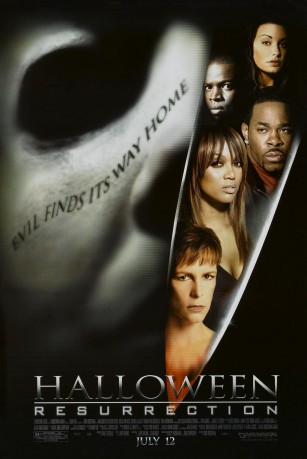 Halloween: Resurrection
Serial Killer Michael Myers is not finished with Laurie Strode, and their rivalry finally comes to an end. But is this the last we see of Myers? Freddie Harris and Nora Winston are reality programmers at DangerTainment, and are planning to send a group of 6 thrill-seeking teenagers into the childhood home of Myers. Cameras are placed all over the house and no one can get out of the house... and then Michael arrives home!
Scheda
Trailer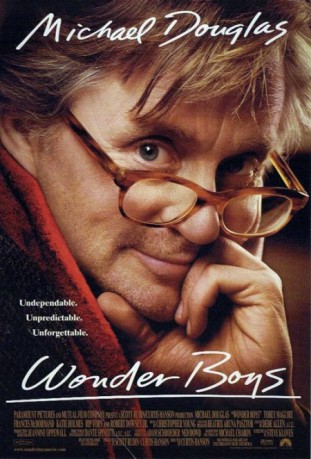 Wonder Boys
Grady Tripp is a professor/writer living in Pittsburgh who is struggling with writer's block. Whilst doing this, he also manages to get the chancellor pregnant. In the meantime, he and a college student, James Leer are trying to find a rare jacket once owned by Marilyn Monroe, and a college girl, Hannah Green boarding with Grady has a bit of a crush on him.
Scheda
Trailer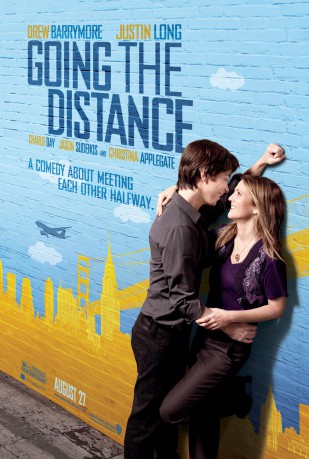 Going the Distance
Erin has just six more weeks as an intern at the New York Sentinel before she returns to San Francisco. That's fine with Garrett since he just got out of a relationship. But their relationship blossoms and it quickly becomes something that they can't just drop in six weeks. They admit to wanting to be boyfriend/girlfriend just on opposite coasts. The distance wears on them, as with their nay-saying friends and sister, and soon they are forced to either break up or come up with a solution that has them living in the same city.
Scheda
Trailer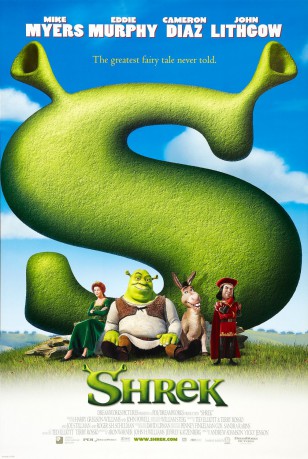 Shrek
When a green ogre named Shrek discovers his swamp has been 'swamped' with all sorts of fairytale creatures by the scheming Lord Farquaad, Shrek sets out with a very loud donkey by his side to 'persuade' Farquaad to give Shrek his swamp back. Instead, a deal is made. Farquaad, who wants to become the King, sends Shrek to rescue Princess Fiona, who is awaiting her true love in a tower guarded by a fire-breathing dragon. But once they head back with Fiona, it starts to become apparent that not only does Shrek, an ugly ogre, begin to fall in love with the lovely princess, but Fiona is also hiding a huge secret.
Scheda
Trailer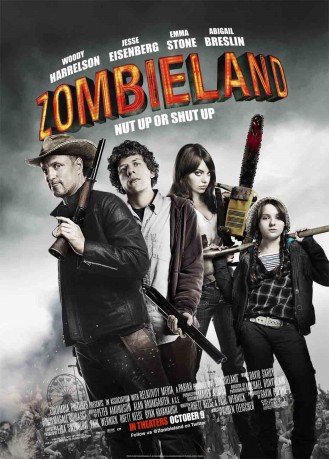 Zombieland
Searching for family. In the early twenty-first century, zombies have taken over America. A shy and inexperienced college student in Texas has survived by following his 30 rules: such as "look in the back seat," "double-tap," "avoid public restrooms." He decides to travel to Ohio to see if his parents are alive. He gets a ride with a boisterous zombie-hating good-old boy headed for Florida, and soon they confront a young woman whose sister has been bitten by a zombie and wants to be put out of her misery. The sisters were headed to an LA amusement park they've heard is zombie free. Can the kid from Ohio get to his family? And what about rule thirty one?
Scheda
Trailer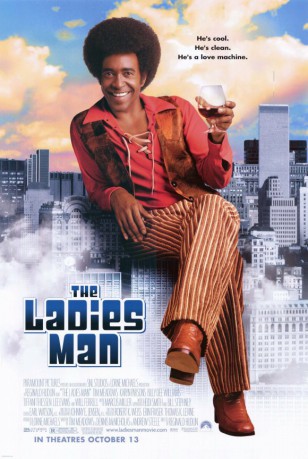 The Ladies Man
Because of his salacious language, late-night radio advice-show host Leon Phelps, along with his sweet and loyal producer Julie, is fired from his Chicago gig. They can't find another job. About that time, two things happen: he gets a letter from a wealthy former lover who offers to take care of him (but she doesn't sign her real name, so Leon, an inveterate Casanova, has no idea who she is), and a group of angry cuckolds, all of whom have surprised their wives in flagrante delicto with Leon (who has a distinctive tattoo on his booty), are closing in, armed and dangerous. Can he find the sugar mommy and escape the wrath of the mob of husbands? What about Julie?
Scheda
Trailer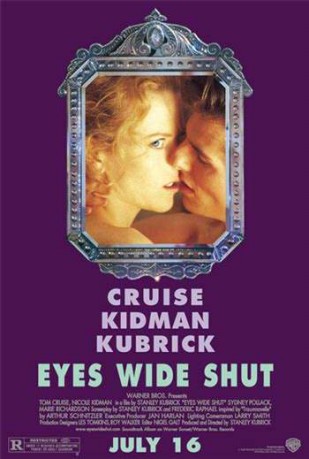 Eyes Wide Shut
After his wife, Alice, tells him about her sexual fantasies, William Harford sets out for a night of sexual adventure. After several less than successful encounters, he meets an old friend, Nick Nightingale - now a musician - who tells him of strange sex parties when he is required to play the piano blindfolded. All the men at the party are costumed and wear masks while the women are all young and beautiful. Harford manages to find an appropriate costume and heads out to the party. Once there, however, he is warned by someone who recognizes him, despite the mask, that he is in great danger. He manages to extricate himself but the threats prove to be quite real and sinister.
Scheda
Trailer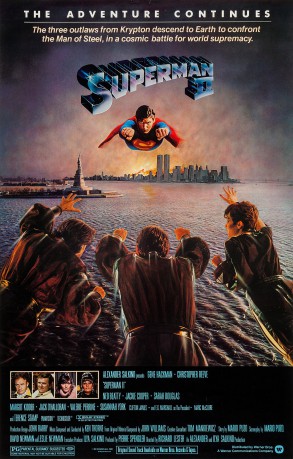 Superman II
Picking up where "Superman: The Movie" left off, three criminals, General Zod (Terence Stamp), Ursa, (Sarah Douglas), and Non (Jack O'Halloran) from the planet Krypton are released from the Phantom Zone by a nuclear explosion in space. They descend upon Earth where they could finally rule. Superman, meanwhile, is in love with Lois Lane (Margot Kidder), who finds out who he really is. Lex Luthor (Gene Hackman) escapes from prison and is determined to destroy Superman by joining forces with the three criminals.
Scheda
Trailer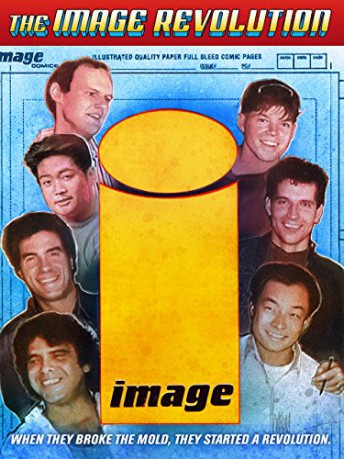 The Image Revolution
Twenty years ago, seven superstar artists left Marvel Comics to create their own company, Image Comics, a company that continues to influence mainstream comics and pop culture to this day. Image began as more than just a publisher - it was a response to years of creator mistreatment, and changed comics forever. The Image Revolution tells the story of Image Comics, from its founders' work at Marvel, through Image's early success, company difficulties during the comics market implosion, and ultimately the publisher's new generation of properties like The Walking Dead. Filled with colorful characters, the film is a clarion call to artists to take control of their destiny.
Scheda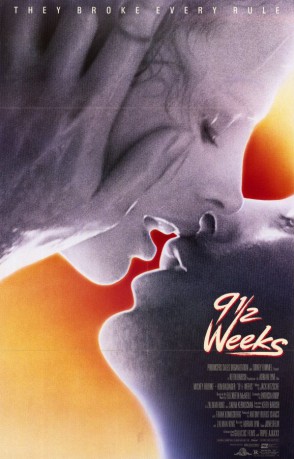 9½ Weeks
An erotic story about a woman, the assistant of an art gallery, who gets involved in an impersonal affair with a man. She barely knows about his life, only about the sex games they play, so the relationship begins to get complicated.
Scheda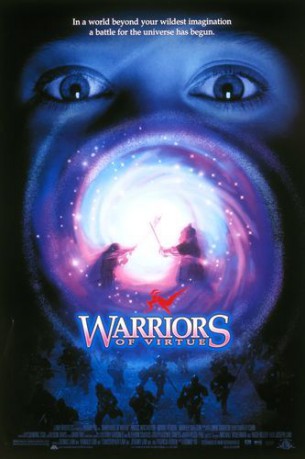 Warriors of Virtue
A young man, Ryan, suffering from a disability, wishes to join the other kids from his schools football team. During an initiation rite, Ryan is swept away through a whirlpool to the land of Tao. There he is hunted by the evil Lord Komodo, who desires the boy as a key to enter the real world. Ryan is rescued by the protectors of Tao, five humanoid kangaroos, each embued with the five elements and virtues. Ryan learns his valuable lesson while saving the land of Tao.
Scheda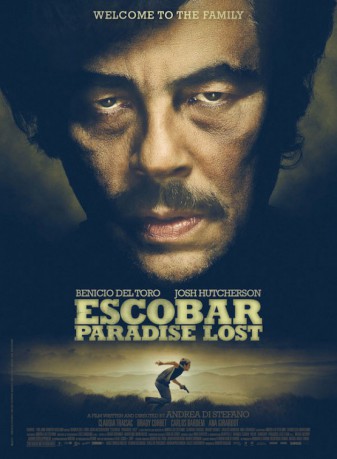 Escobar: Paradise Lost
Nicko and his brother take off from Canada in search of an easier life on the beaches of Colombia. Nicko meets a girl in the local village and they quickly fall in love, only for Nicko to later find out that Maria's uncle is the drug trafficker, Pablo Escobar. His life takes a dramatic turn after meeting El Patron, and Nick is forced into impossible situations to try and keep his family safe, but does Pablo have other ideas?
Scheda
Trailer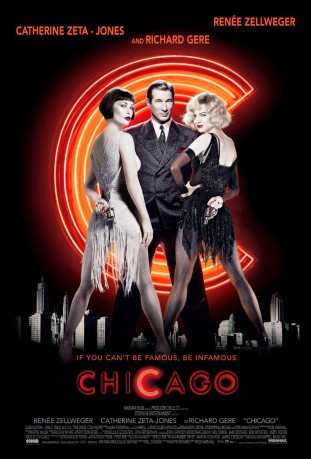 Chicago
Murderesses Velma Kelly (a chanteuse and tease who killed her husband and sister after finding them in bed together) and Roxie Hart (who killed her boyfriend when she discovered he wasn't going to make her a star) find themselves on death row together and fight for the fame that will keep them from the gallows in 1920s Chicago.
Scheda
Trailer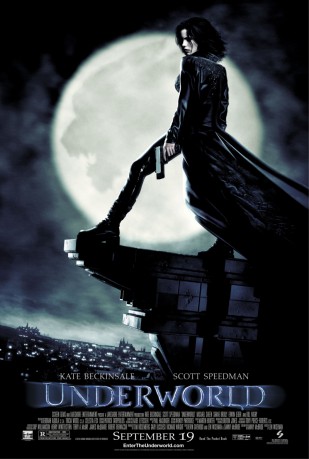 Underworld
A war has been raging between the Vampires and Lycan for centuries, Selene (Beckinsale) is a death dealer, assigned to hunt down and eradicate the last of the Lycan. When she comes across Michael Corvin (Speedman) who holds the key to end the war she must decide where her allegiances will lie.
Scheda
Trailer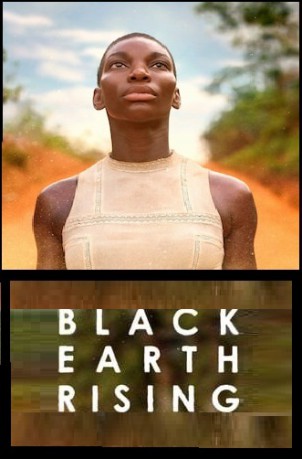 Chéri - Stagione 1
Kate Ashby was rescued as a child from the Rwandan genocide by her renowned international lawyer adopted mother Eve. Living in London and working for barrister Michael Ennis, Kate's mother takes on a case involving an African militia leader which will upend both their lives forever.
Scheda
Trailer
The Yellow Handkerchief
One lazy afternoon in a backwater Louisiana town, Martine takes a leap into an unfamiliar convertible. The driver, Gordy, an awkward young itinerant who eyed her in the diner earlier, isn't displeased to find this pretty sylph in his front seat. Soon they meet Brett, a laconic, humble man just released from prison. Martine isn't keen on going solo with Gordy, and now it's raining cats and dogs, so she invites Brett along, and the unlikely trio sets out, each person unsure of the destination. What ensues is a journey through the lush green byways of rural Louisiana and into the depths of these characters' souls.
Scheda
Trailer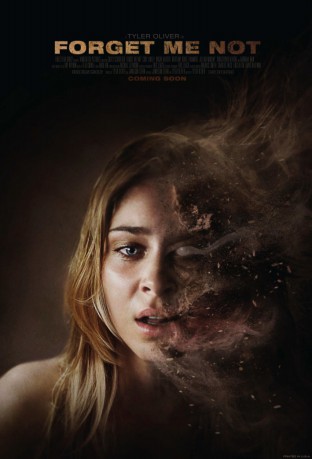 Forget Me Not
It's graduation weekend, and Sandy Channing, the popular class president of her small-town high school, should be enjoying the time of her life. But when her friends start disappearing, Sandy discovers they have unwittingly awakened the vengeful spirit of a girl they wronged long ago. Fighting for her sanity, Sandy must unlock a dark secret from her own past before it's too late.
Scheda
Trailer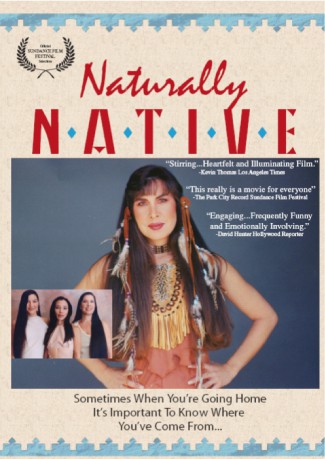 Naturally Native
Three Native American sisters (Red-Horse, Bedard, Guerrero) decide to try to sell a line of cosmetics they call Naturally Native, based on old tribal remedies, only to have to fight an uphill battle with racist business people. The film is actually Red-Horse's comment on her fight with the movie industry to get her films made and this film is the first to be totally financed by an Indian tribe, Connecticut's Mashantucket tribe.
Scheda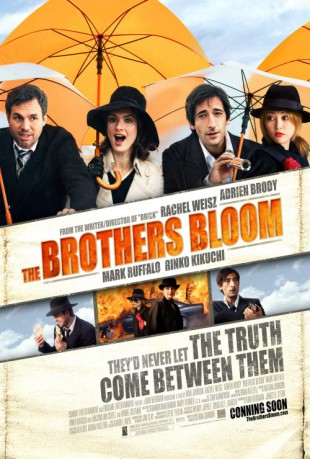 The Brothers Bloom
Brothers - older Stephen and three years junior Bloom - have been con artists since they were kids. Stephen is the mastermind, for who the intricacy of the story used in the con is as important as the positive outcome of the swindle. Bloom is the main character of Stephen's stories, the character he considers the anti-hero. As adults, they travel the world and never enlist the same people twice in their cons, except for their consistent sidekick, the mysterious and primarily silent Bang Bang, a Japanese woman who just appeared in their lives one day and who has a penchant for blowing things up. As Bloom hits his mid-thirties, he wants to quit the business as he is losing his own identity to that of the characters he portrays; he doesn't know anymore what is real and what is make-believe. Stephen talks him into one last con, the mark to be the eccentric, lonely but beautiful New Jersey heiress, Penelope Stamp. Penelope's primary past-time in life is to, as she calls it, "borrow hobbies...
Scheda
Trailer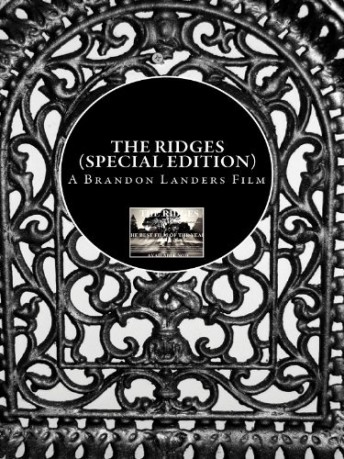 The Ridges
Four college students at Ohio University set out to make a documentary proving that spirits and the paranormal are not real. In order to do this, they plan to film their investigation of an old lunatic asylum in Athens, OH. Their investigation proves more than they could have anticipated.
Scheda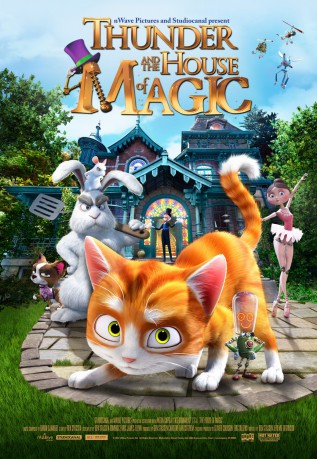 Thunder and the House of Magic
Thunder, an abandoned young cat seeking shelter from a storm, stumbles into the strangest house imaginable, owned by an old magician and inhabited by a dazzling array of automatons and gizmos. Not everyone welcomes the new addition to the troupe as Jack Rabbit and Maggie Mouse plot to evict Thunder. The situation gets worse when the magician lands in hospital and his scheming nephew sees his chance to cash in by selling the mansion. Our young hero is determined to earn his place and so he enlists the help of some wacky magician's assistants to protect his magical new home.
Scheda
Trailer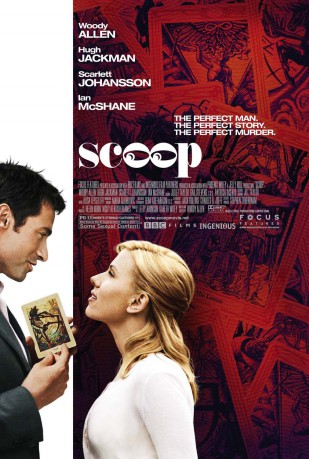 Scoop
In the funeral of the famous British journalist Joe Strombel, his colleagues and friends recall how obstinate he was while seeking for a scoop. Meanwhile the deceased Joe discloses the identity of the tarot card serial killer of London. He cheats the Reaper and appears to the American student of journalism Sondra Pransky, who is on the stage in the middle of a magic show of the magician Sidney Waterman in London, and tells her that the murderer is the aristocrat Peter Lyman. Sondra drags Sid in her investigation, seeking for evidences that Peter is the killer. However, she falls in love with him and questions if Joe Strombel is right in his scoop.
Scheda
Trailer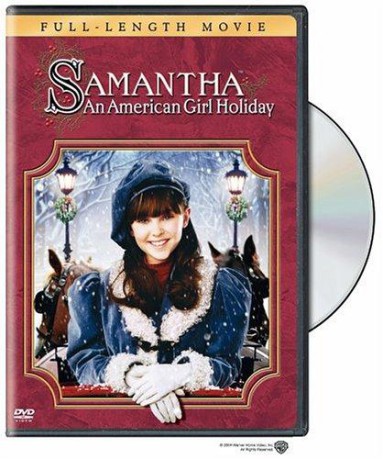 An American Girl Holiday
Kindhearted Samantha Parkington's world starts to change the day Nellie O'Malley walks into her life. Nellie, her father, and her two little sisters have moved in next door to be servants for the Ryland family. Though they come from completely different backgrounds, Samantha and Nellie become fast friends. The girls turn to each other in happiness and sorrow, adventure and danger, and grow to be as close as even two sisters could be. But nothing could prepare them for the life-altering surprises that lie ahead!
Scheda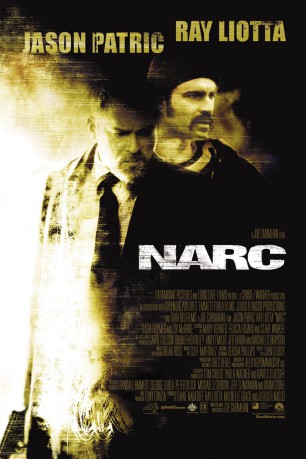 Narc
An undercover narc dies, the investigation stalls, so the Detroit P.D. brings back Nick Tellis, fired 18-months ago when a stray bullet hits a pregnant woman. Tellis teams with Henry Oak, a friend of the dead narc and an aggressive cop constantly under the scrutiny of internal affairs. They follow leads, informants turn up dead, Nick's wife is unhappy he's back on the street, Henry's protective of the dead cop's wife. Nick reads and re-reads the case file, broods, watches Oak's heavy-handed style, sometimes joining in. The brass want to close out the case, Nick and Henry stay on it, and bits of evidence point them to an auto body shop. What actually happened; will Nick ever know?
Scheda
Trailer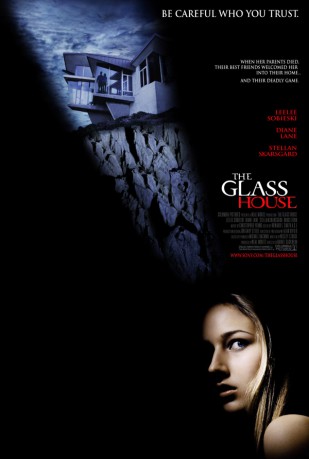 The Glass House
When Ruby Baker's parents are killed in a car accident, she and her brother, Rhett, must travel to Malibu, to live with Terrence and Erin Glass, their former neighbors. At first, all seems well. Ruby is making new friends at school and Rhett is getting more video games and flashy toys than he's ever had in his life. When Ruby speaks to her family's estate lawyer, he tells her that her parents have left Rhett and her $4 million. Suddenly, Ruby begins to notice odd behavior from Terry and Erin.
Scheda
Trailer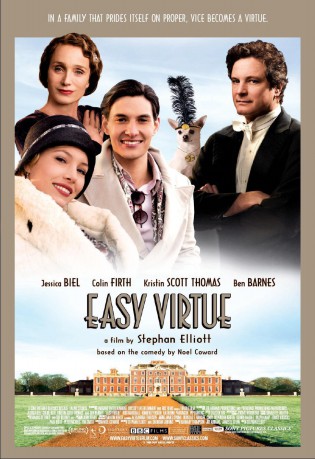 Easy Virtue
Between world wars, the Whittaker's estate is sinking; only the iron will of Mrs. Whittaker staves off bankruptcy while she awaits her son John's return from the continent. To her dismay, he brings a bride: an American widow who races cars. The bride, Larita, thinks she and John will visit and then go to London, where he'll work and she'll race. But John is to the manor born, and mother is nothing if not a master at plans and manipulation. Soon it's all-out war between mother and bride, with John's father, a burnt out veteran of the Great War, in the bride's corner ineffectually. Mother has a plan to join with the neighboring estate; only Larita is in her way. Can't we all get along?
Scheda
Trailer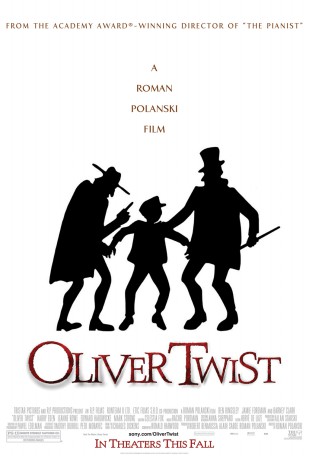 Oliver Twist
In the Nineteenth Century, orphan Oliver Twist is sent from the orphanage to a workhouse, where the children are mistreated and barely fed. He moves to the house of an undertaker, but after an unfair severe spank, he starts a seven day runaway to London. He arrives exhausted and starving, and is soon welcomed in a gang of pickpockets lead by the old crook Fagin. When he is mistakenly taken as a thief, the wealthy victim Mr. Brownlow brings Oliver to his home and shelters him. But Fagin and the dangerous Bill Sykes decide to kidnap Oliver to burglarize Mr. Brownlow's fancy house.
Scheda
Trailer