Pagina 9 di 9 Films: 400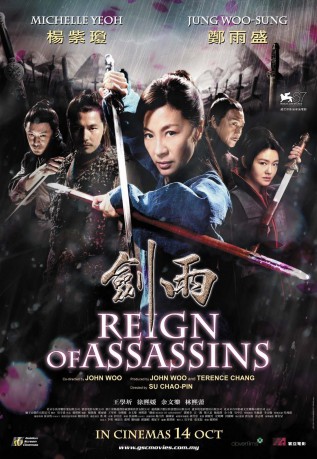 Reign of Assassins
Set in ancient China, Zeng Jing is a skilled assassin who finds herself in possession of a mystical Buddhist monk's remains. She begins a quest to return the remains to its rightful resting place, and thus places herself in mortal danger because a team of assassins is in a deadly pursuit to possess the remains which holds an ancient power-wielding secret.
Scheda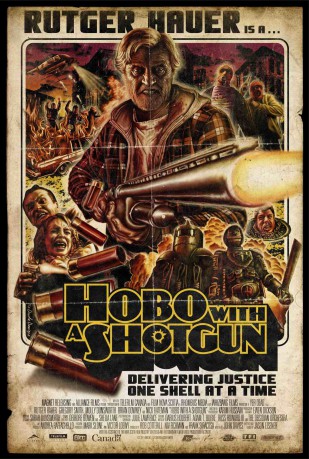 Hobo with a Shotgun
A vigilante homeless man pulls into a new city and finds himself trapped in urban chaos, a city where crime rules and where the city's crime boss reigns. Seeing an urban landscape filled with armed robbers, corrupt cops, abused prostitutes and even a pedophile Santa, the Hobo goes about bringing justice to the city the best way he knows how - with a 20-gauge shotgun. Mayhem ensues when he tries to make things better for the future generation. Street justice will indeed prevail.
Scheda
Trailer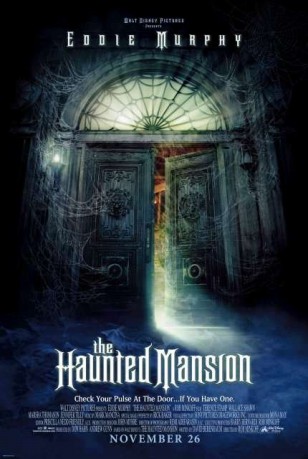 The Haunted Mansion
Married realtors Jim and Sara with their children go to Gracey Manor and Mr. Gracey is enamored with Sara and they discover that Sara looks like Mr. Gracey's old girlfriend, Elizabeth, who died young and they think it was a suicide but discover something more sinister.
Scheda
Trailer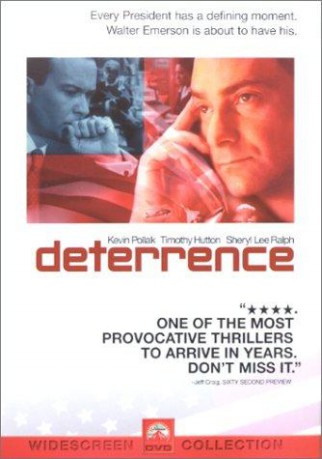 Deterrence
After the death of the President, his successor is on the campaign trail to be re-elected. On a stop in Colorado, he is suddenly snowed in and he and his entourage are forced to take shelter in a small diner. Of course, the group completely take over from the diner's owner and his French-Canadian waitress. Also in the diner is a local redneck and a married couple. Suddenly, the movie moves into a suspense film as the President learns that Iraq has invaded Kuwait and slaughtered hundreds of American soldiers. Setting up temporary communications, the President announces that he will launch a nuclear attack on Iraq immediately if the country does not withdraw. Iraq reacts that they have 23 nuclear missiles trained on the US that they are ready to launch. Tensions mount with the involved civilians offering a different viewpoint to the President from the normal opinions of his advisers.
Scheda
Trailer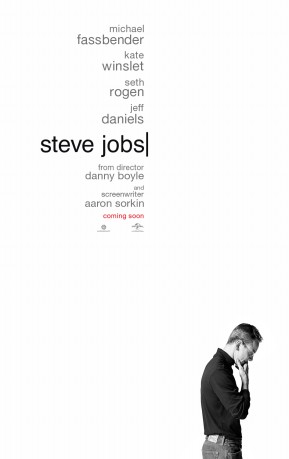 Steve Jobs
His passion and ingenuity have been the driving force behind the digital age. However his drive to revolutionize technology was sacrificial. Ultimately it affected his family life and possibly his health. In this revealing film we explore the trials and triumphs of a modern day genius, the late CEO of Apple inc. Steven Paul Jobs.
Scheda
Trailer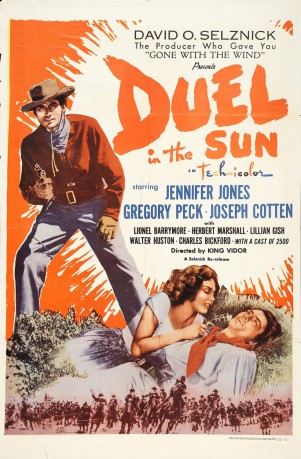 Duel in the Sun
When her father is hanged for shooting his wife and her lover, half-breed Pearl Chavez goes to live with distant relatives in Texas. Welcomed by Laura Belle and her elder lawyer son Jesse, she meets with hostility from the ranch-owner himself, wheelchair-bound Senator Jackson McCanles, and with lustful interest from womanising, unruly younger son Lewt. Almost at once, already existing family tensions are exacerbated by her presence and the way she is physically drawn to Lewt.
Scheda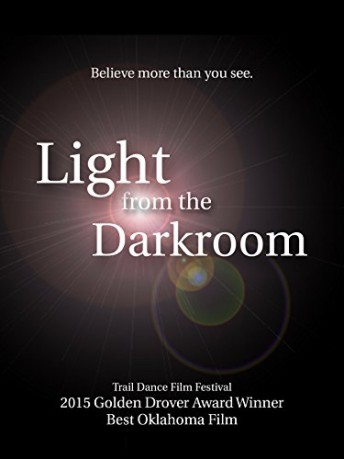 Light from the Darkroom
When a religious pilgrimage turns into a massacre, Dr. Carmen Hill returns home to Panama City to comfort her best friend, Blanca Zamora, and find out what happened. An undeveloped roll of film arrives, providing the only clues to the massacre and forcing the women to confront their faith and fight for their lives.
Scheda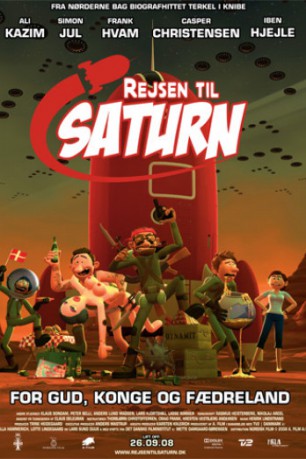 Journey to Saturn
A danish crew of misfits travel to Saturn in search for natural resources. However, the planet is colonized by a ruthless army of Aliens that turn their eye on Earth and invade Denmark. Thus, the crew change their mission to liberate Denmark.
Scheda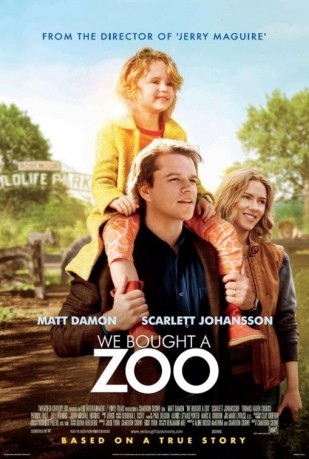 We Bought a Zoo
Benjamin has lost his wife. In a bid to start his life over, he purchases a large house that has a zoo. This is welcome news for his daughter, but his son is not happy about it. The zoo is in need of renovation and Benjamin sets about the work with the head keeper, Kelly, and the rest of the zoo staff. But, the zoo soon runs into financial trouble. The staff must get the zoo back to its former glory, pass a zoo inspection, and get it back open to the public.
Scheda
Trailer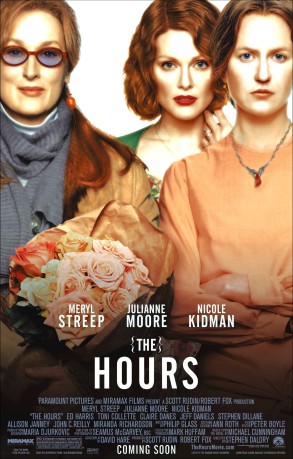 The Hours
In 1951, Laura Brown, a pregnant housewife, is planning a party for her husband, but she can't stop reading the novel 'Mrs. Dalloway'. Clarissa Vaughn, a modern woman living in present times is throwing a party for her friend Richard, a famous author dying of AIDS. These two stories are simultaneously linked to the work and life of Virginia Woolf, who's writing the novel mentioned before.
Scheda
Trailer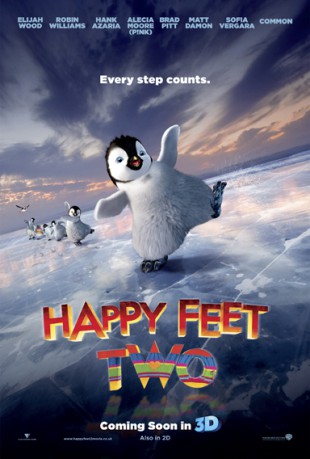 Happy Feet 2
Mumble the penguin has a problem: his son Erik, who is reluctant to dance, encounters The Mighty Sven, a penguin who can fly! Things get worse for Mumble when the world is shaken by powerful forces, causing him to brings together the penguin nations and their allies to set things right.
Scheda
Trailer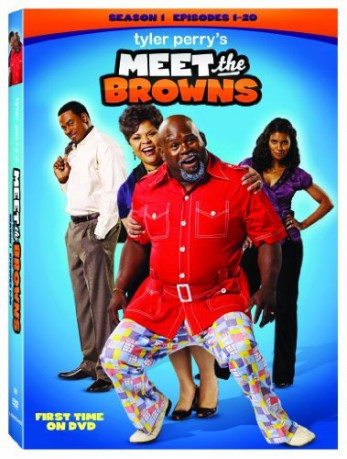 Meet the Browns - Stagione 1
For Cora Simmons, living at home as a grown adult has its challenges. Especially when you have Mr. Brown as a daddy.
Scheda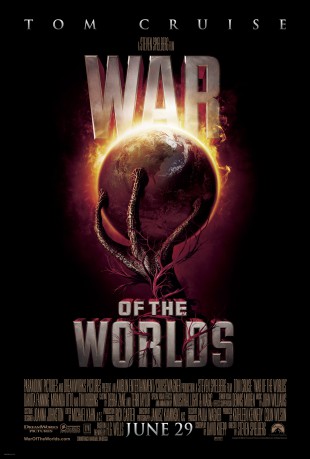 War of the Worlds
An ordinary man has to protect his children against alien invaders in this science fiction thriller, freely adapted from the classic story by H.G. Wells. Ray Ferrier (Tom Cruise) is a dockworker living in New Jersey, divorced from his first wife Mary Ann (Miranda Otto) and estranged from his two children Rachel and Robbie (Dakota Fanning and Justin Chatwin), of whom he has custody on weekends. On one such visitation, looking after the kids becomes a little more difficult when, after a series of strange lighting storms hit his neighborhood, Ray discovers that a fleet of death-ray robotic spaceships have emerged nearby, part of the first wave of an all-out alien invasion of the Earth. Transporting his children from New York to Boston in an attempt to find safety at Mary Ann's parents' house, Ray must learn to become the protector and provider he never was in marriage.
Scheda
Trailer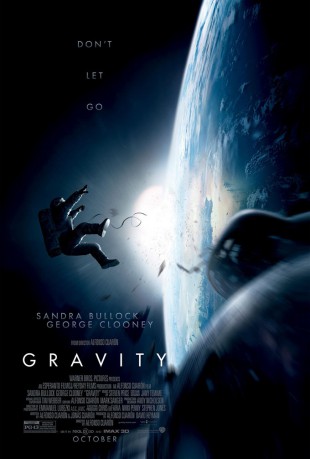 Gravity
Dr. Ryan Stone (Sandra Bullock) is a brilliant medical engineer on her first shuttle mission, with veteran astronaut Matt Kowalski (George Clooney) in command of his last flight before retiring. But on a seemingly routine spacewalk, disaster strikes. The shuttle is destroyed, leaving Stone and Kowalsky completely alone - tethered to nothing but each other and spiraling out into the blackness.
Scheda
Trailer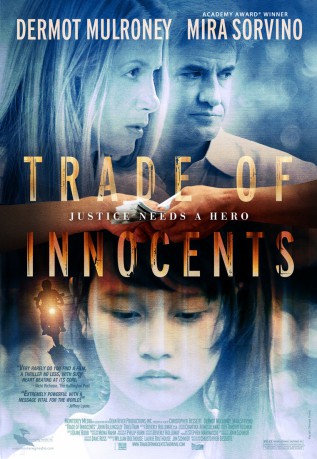 Trade of Innocents
In the back streets of a tourist town in present-day Southeast Asia, we find a filthy cinder block room; a bed with soiled sheets; a little girl waits for the next man. Alex (Dermot Mulroney), a human trafficking investigator, plays the role of her next customer as he negotiates with the pimp for the use of the child. Claire (Mira Sorvino), Alex's wife, is caught up in the flow of her new life in Southeast Asia and her role as a volunteer in an aftercare shelter for rescued girls where lives of local neighborhood girl's freedoms and dignity are threatened. Parallel story lines intertwine and unfold twists against the backdrop of the dangerous human trafficking world, in a story of struggle, life, hope and redemption in the "TRADE of INNOCENTS."
Scheda
Trailer